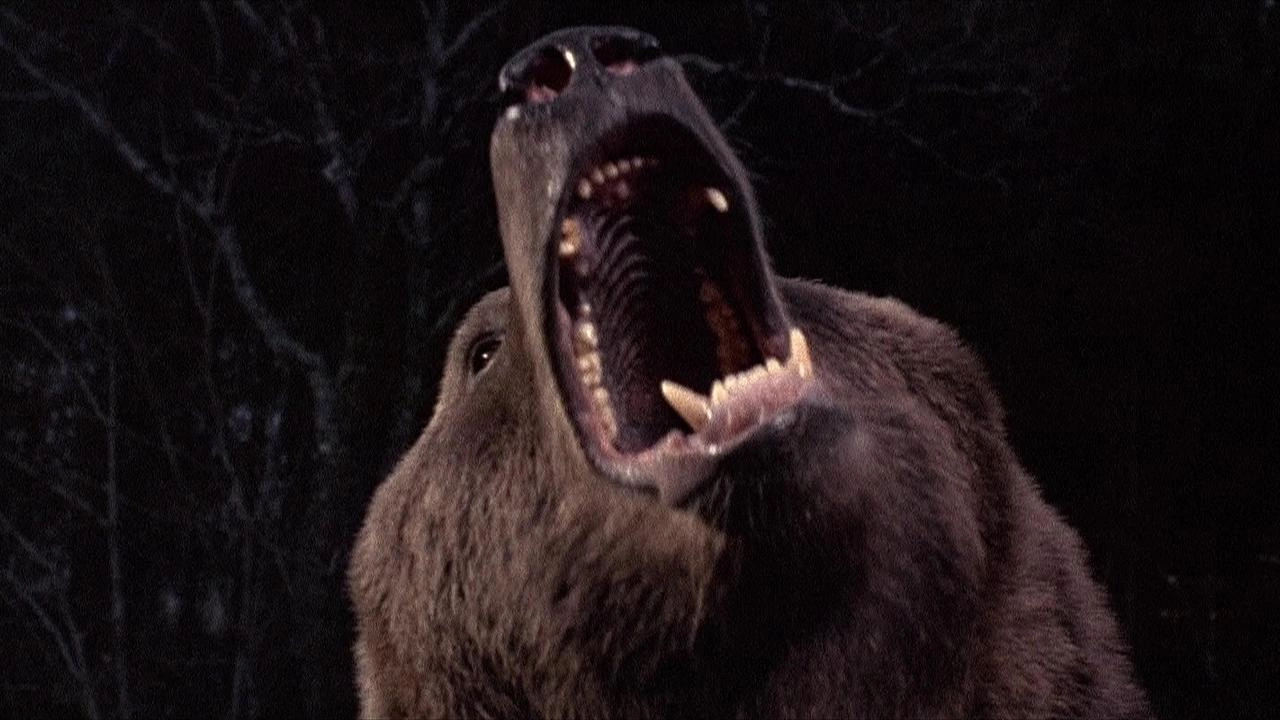 Our second Bar Trash season, TRASH PLANET, showcased a decade of eco-horror from 1971 to 1979 (with a brief sojourn in 1981 for a fishy double-bill). These are all films where nature goes on the rampage but man is the ultimate monster…
#013: OCTAMAN d. Harry Essex (1971 / Mexico & USA / 79mins)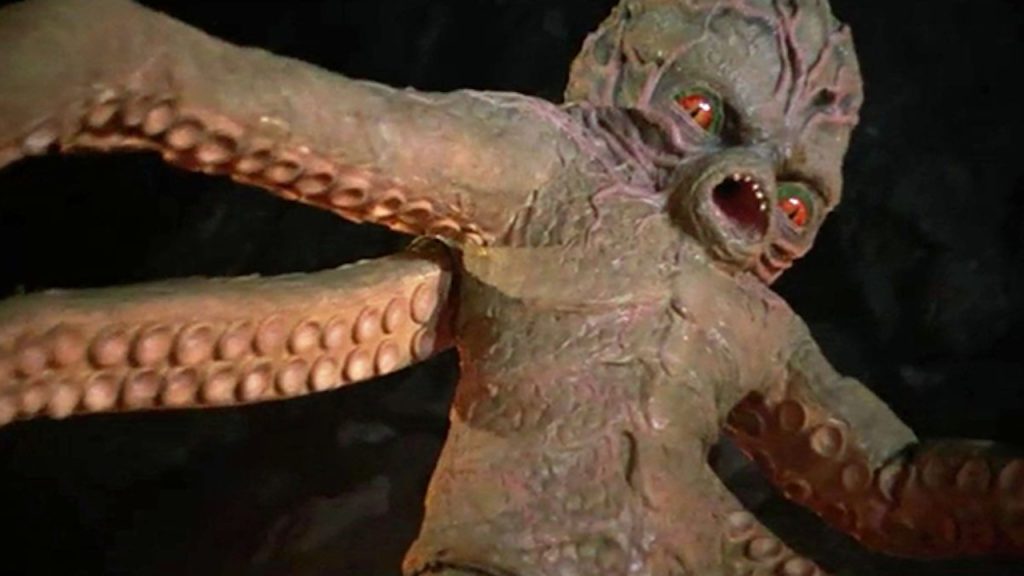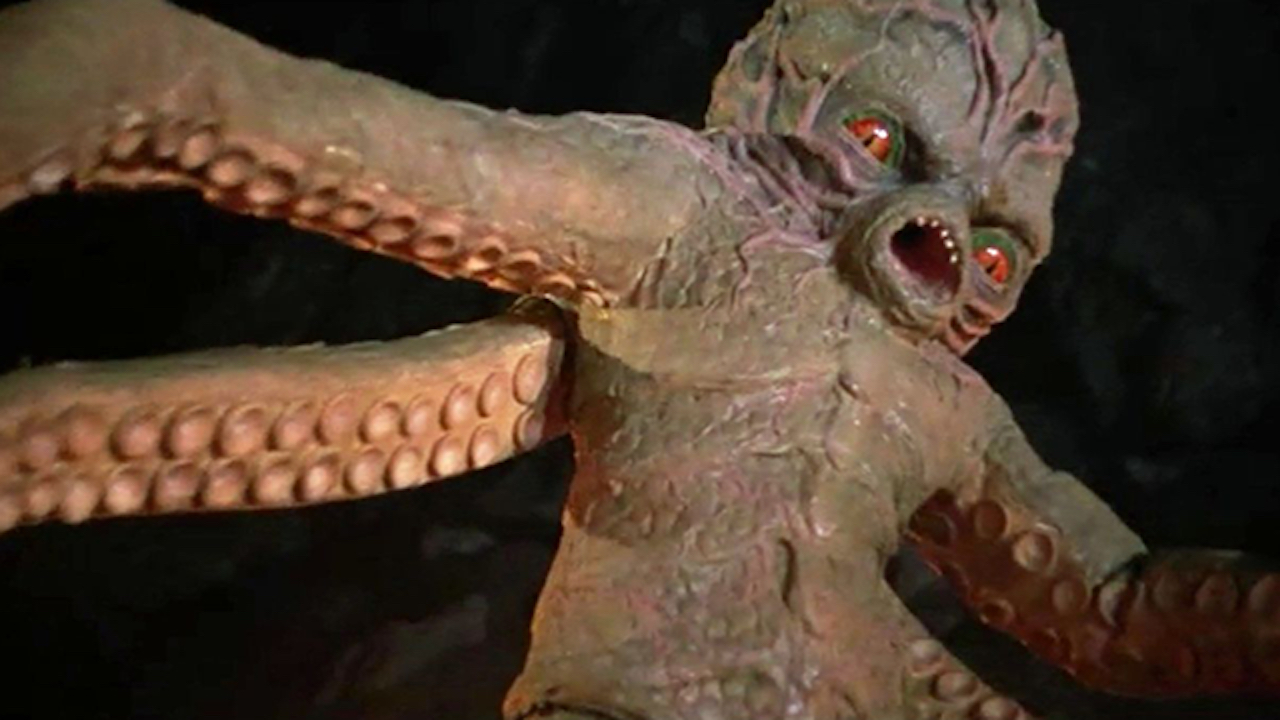 Genesis Cinema 11 OCT 2022 [full event info]
Directed by CREATURE FROM THE BLACK LAGOON screenwriter Harry Essex, OCTAMAN is the kind of creature feature where the monster suit is the absolute star. Future makeup FX genius Rick Baker got his first screen credit for this one, building the 6-legged beast (!) while still in junior college.
#014: BUG d. Jeannot Szwarc (1975 / USA / 99mins)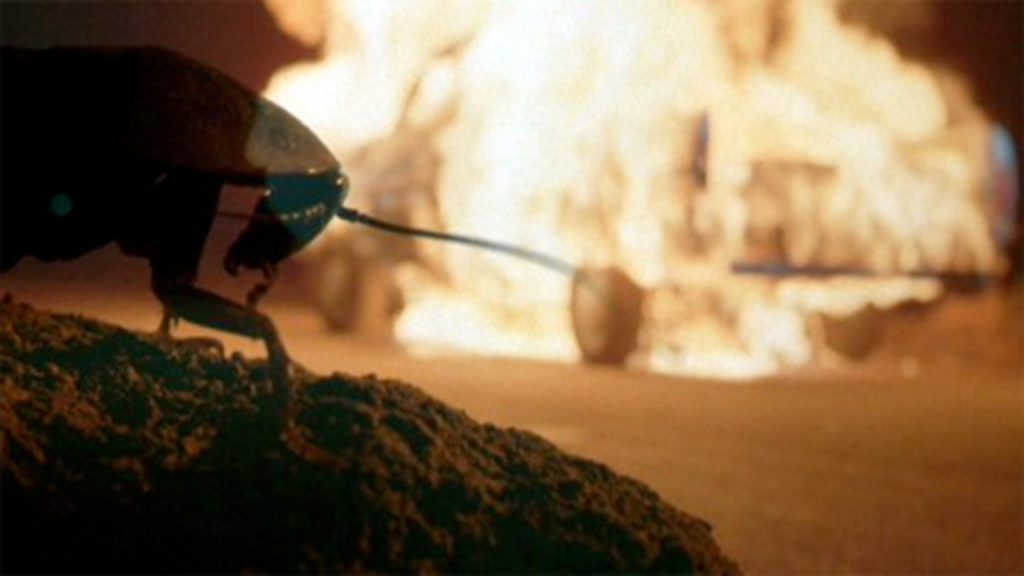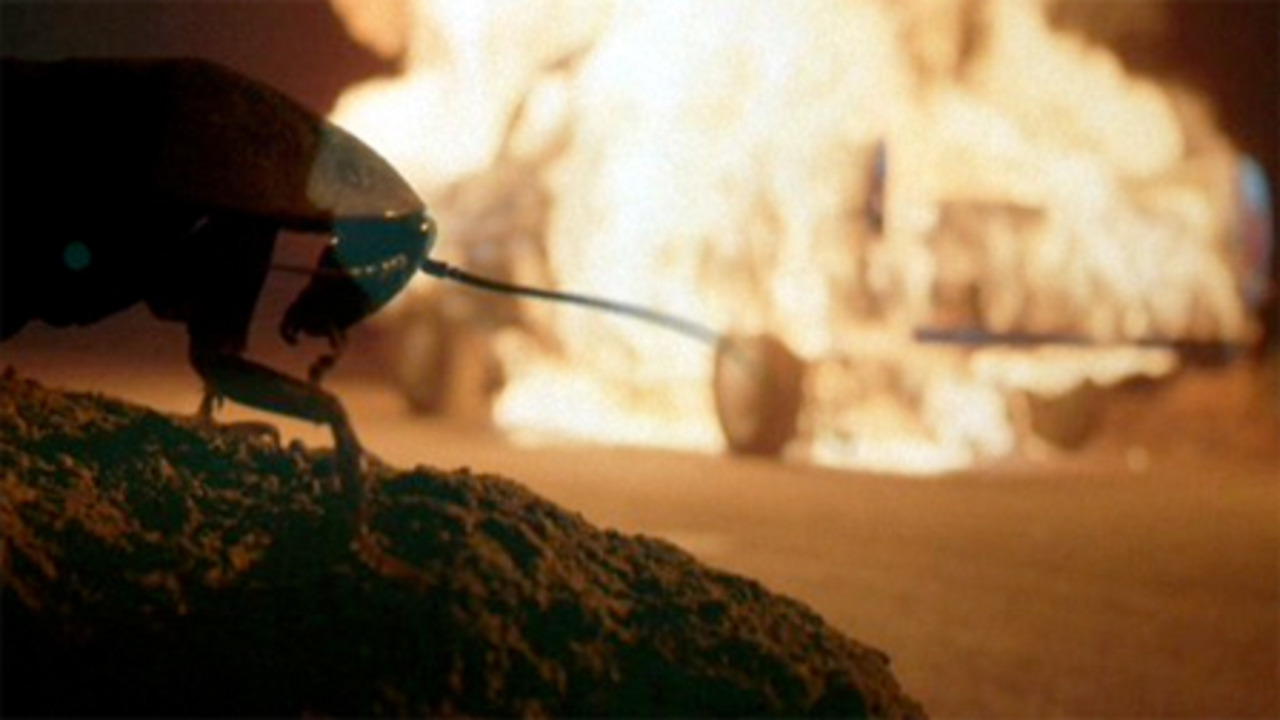 Rule Zero 19 OCT 2022 [full event info]
Adapted from Thomas Page's novel The Hephaestus Plague and directed by Jeannot Szwarc (JAWS 2), BUG was the last feature produced by legendary exploitation movie maker, William Castle. Castle promoted his films with in-venue gimmicks, famously putting buzzers under the seats for THE TINGLER (1959). For BUG, he toured cinemas with a live cockroach called Hercules that was insured for a million US dollars.
#015: NIGHT OF THE LEPUS d. William F. Claxton (1972 / USA / 88mins)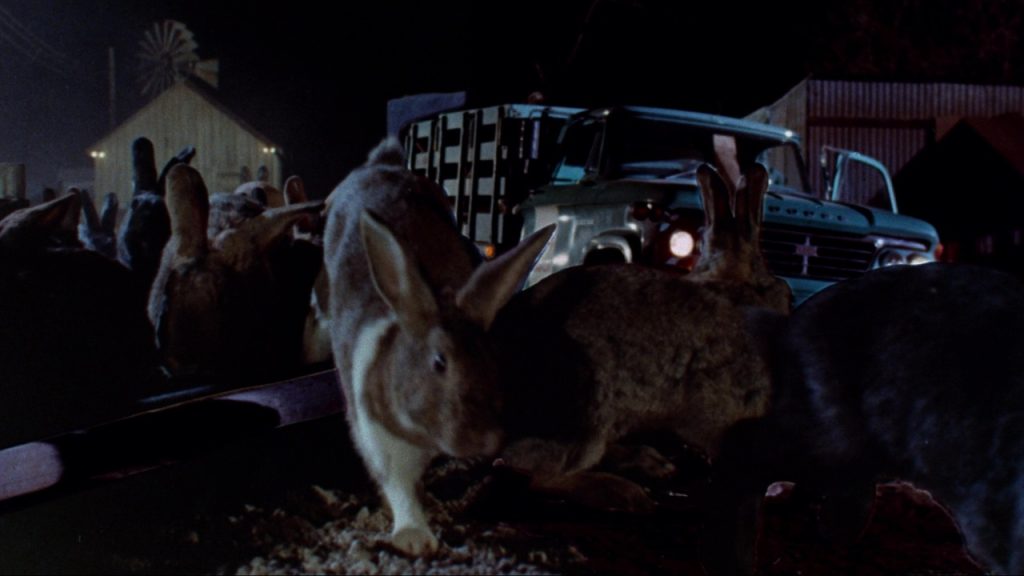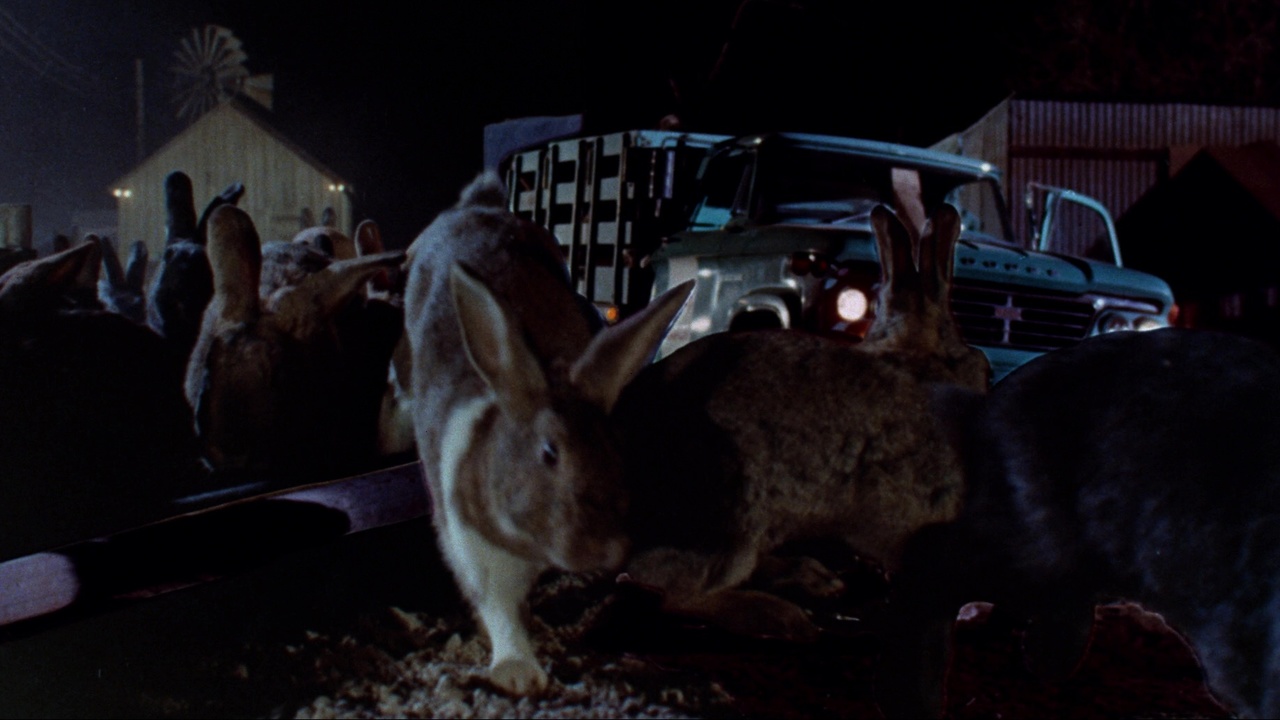 Genesis Cinema 25 OCT 2022 [full event info]
Based on Russell Braddon's 1964 novel The Year of the Angry Rabbit, NIGHT OF THE LEPUS was shot using a combination of domestic rabbits on miniature sets and actors dressed in bunny costumes for the attack scenes. The cast includes Janet Leigh (PSYCHO) and DeForest Kelley (STAR TREK). It is one of the true legends of pulp horror cinema.
#016: SQUIRM d. Jeff Lieberman (1976 / USA / 93mins)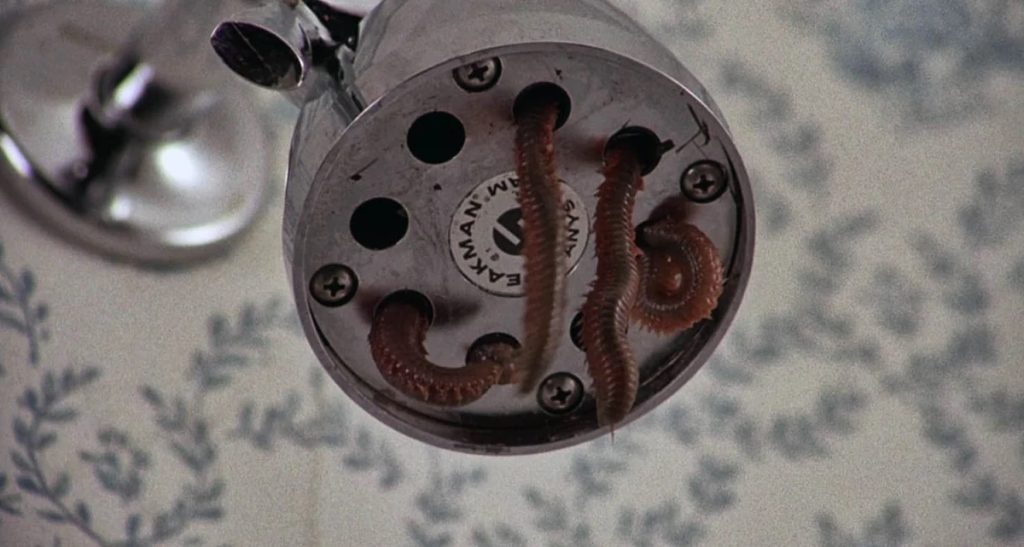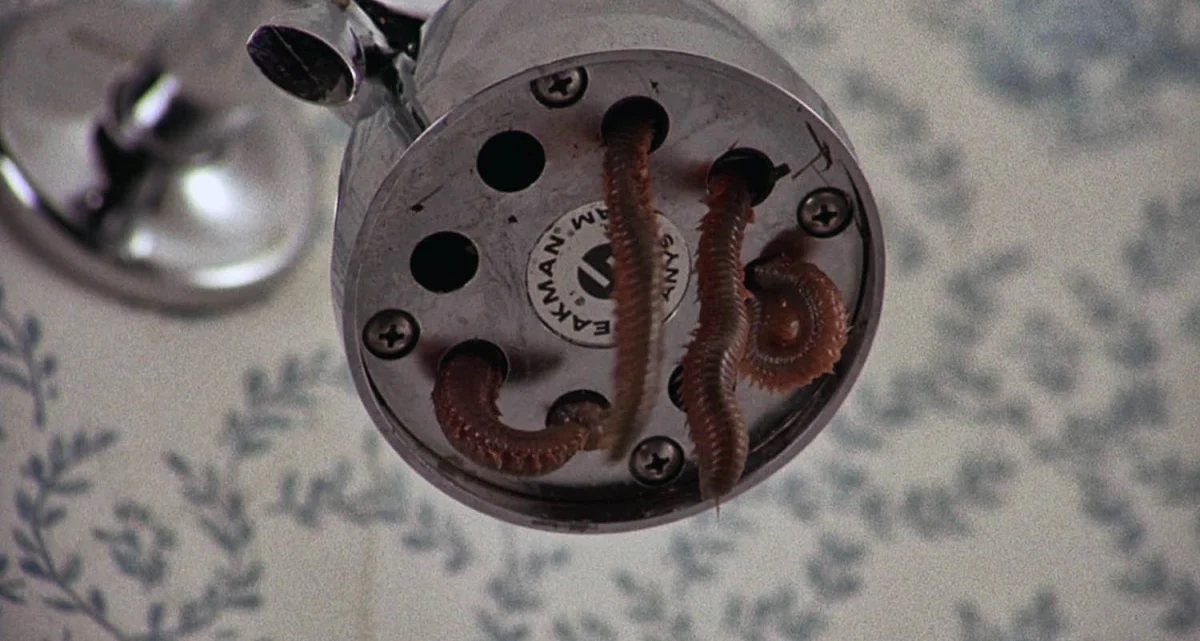 Genesis Cinema 08 NOV 2022 [full event info]
Directed by Jeff Lieberman, SQUIRM was a commercial success but somewhat trashed by the critics. It has since re-emerged from the dirt as a genuine classic of the revenge-of-nature cycle and a curiously indie-inflected movie in its own right. This is our second feature with early career makeup by Rick Baker, here creating the character charmingly known as 'Wormface'.
#017: THE PACK d. Robert Clouse (1977 / USA / 95mins)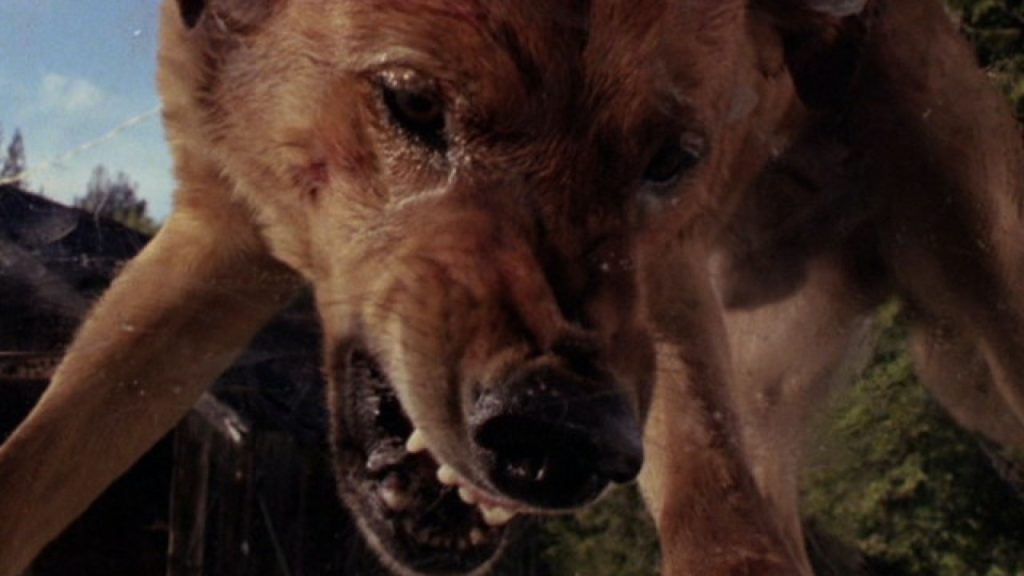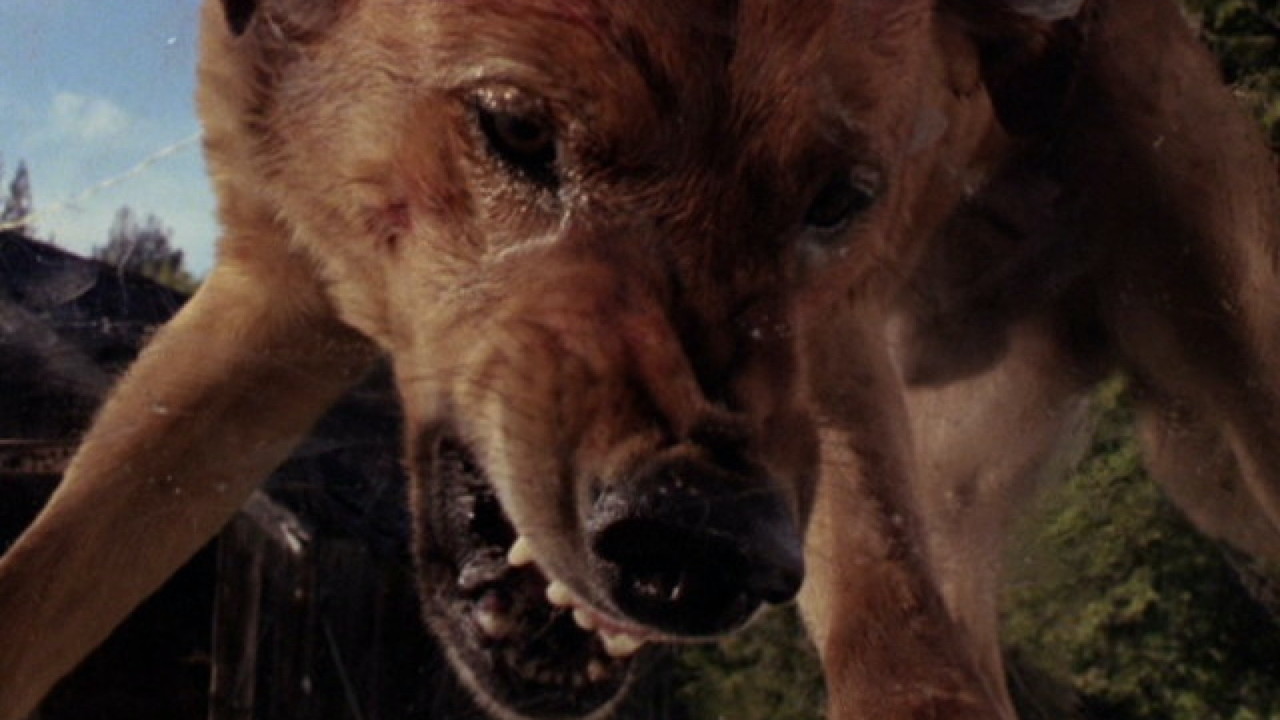 Rule Zero 23 OCT 2022 [full event info]
The residents of vacation spot Seal Island find themselves terrorised by a pack of dogs – discarded pets left behind by visiting vacationers…. Robert Clouse also directed Bruce Lee in ENTER THE DRAGON (1973) and would complete the star's posthumous GAME OF DEATH (1978), conceived as a 'come back film' despite Lee's passing 5 years earlier. Clouse is also notable in the annals of BAR TRASH as he was Deaf, working with assistant directors to make sure his casts delivered accurate line readings.
#018: Double-bill: PIRANHA d. Joe Dante (1978 / USA / 94mins) + PIRANHA II: THE SPAWNING d. James Cameron (1981 / USA / 94mins)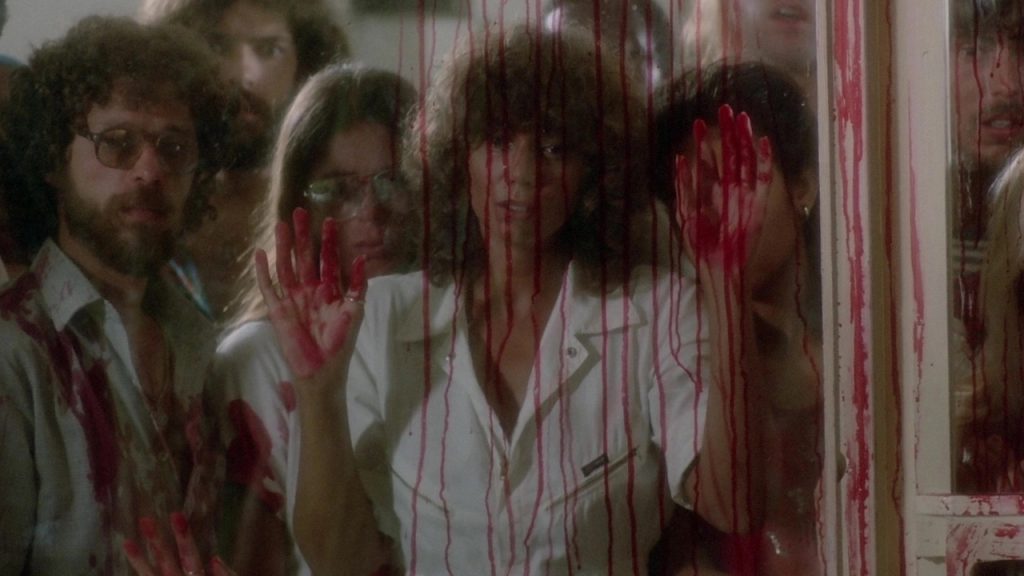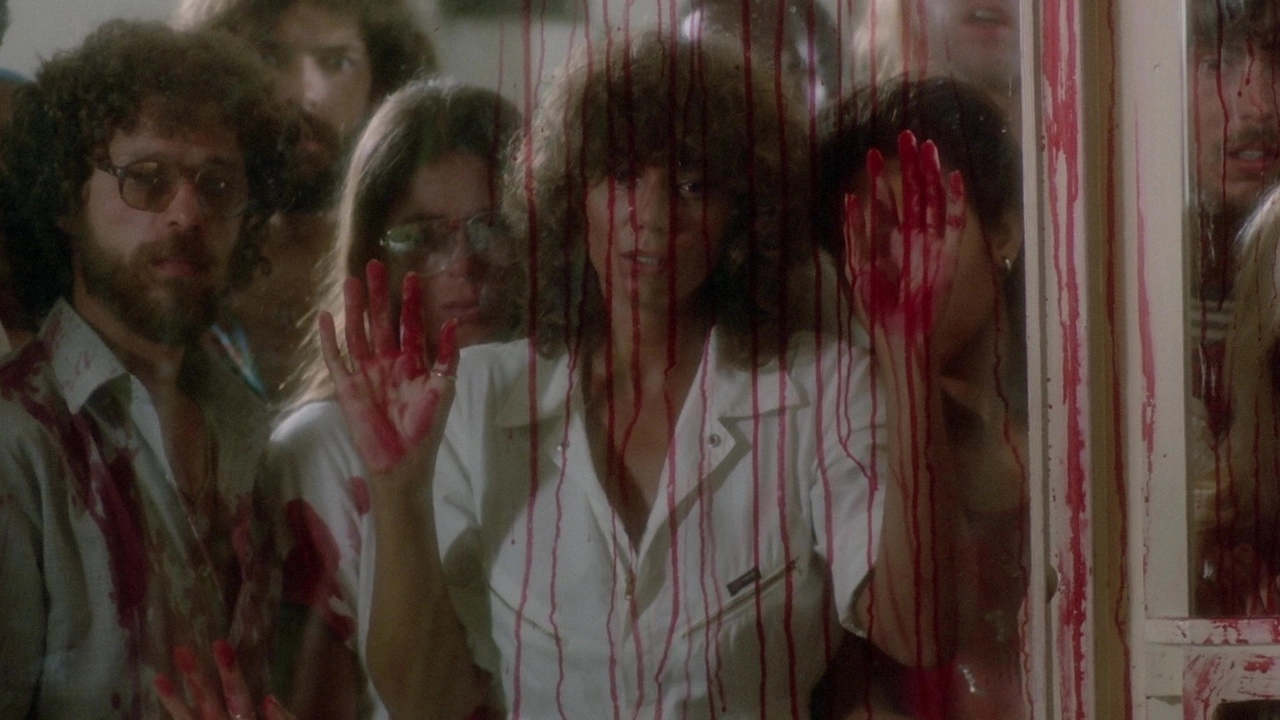 Genesis Cinema 26 NOV 2022 [full event info]
For our first (and possibly last…) epic double-bill, we paired one of the best JAWS-inspired killer fish films, with one of the worst…
I tried to stage a 'survivors' quiz at the end of the show… but no one was in a fit state (least of all me!).
#019: KINGDOM OF THE SPIDERS d. John 'Bud' Cardos (1977 / USA / 97mins)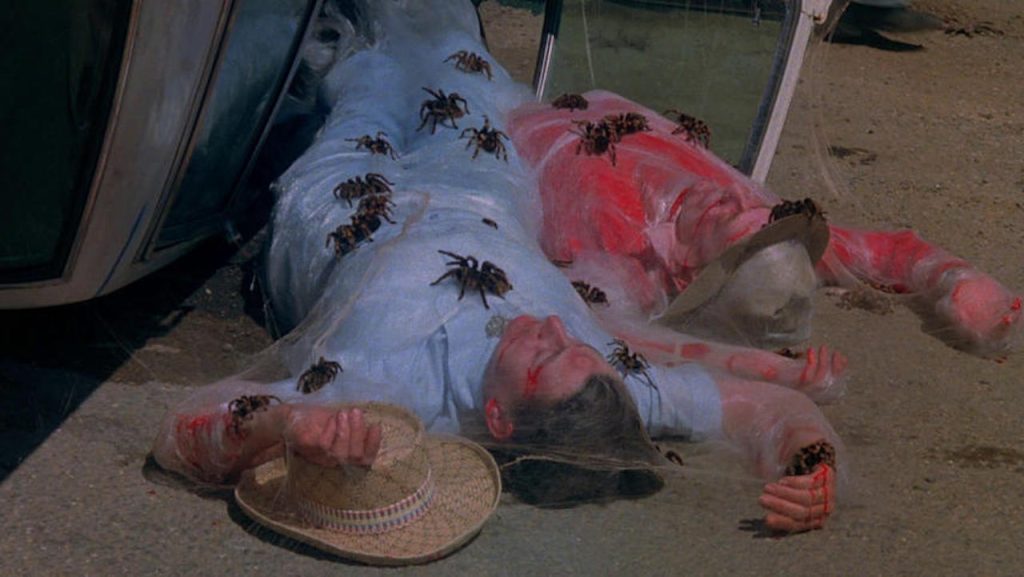 Genesis Cinema 06 DEC 2022 [full event info]
Coming late in William Shatner's decade-long break from playing Kirk (aside from 22 episodes of the STAR TREK animated series…), KINGDOM OF THE SPIDERS used 5,000 real, live, shy tarantulas on set (costing an estimated 10% of the movie's entire production budget).
#020: PROPHECY d. John Frankenheimer (1979 / USA / 102mins)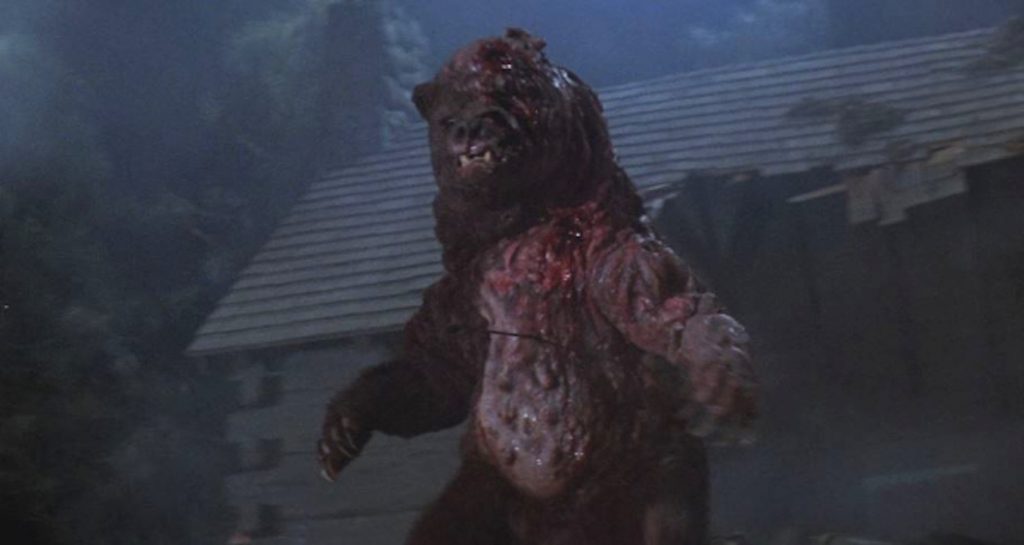 Genesis Cinema 20 DEC 2022 [full event info]
PROPHECY is one of those films you're told will be terrible, its much discussed inadequacies travelling far before it, like heralds of a monstrous apocalypse. But if you can forgive its several shortcomings – preeminent amongst which are its White saviours, 'mysterious' Native Americans, and mis-casting of Armand Assante – there's a lot of fun to be had. Think of it as this season's HUMANOIDS FROM THE DEEP. Prizes for coming to watch it in your sleeping bag…
#021: Xmas Special: CHRISTMAS EVIL d. Lewis Jackson (1980 / USA / 100mins)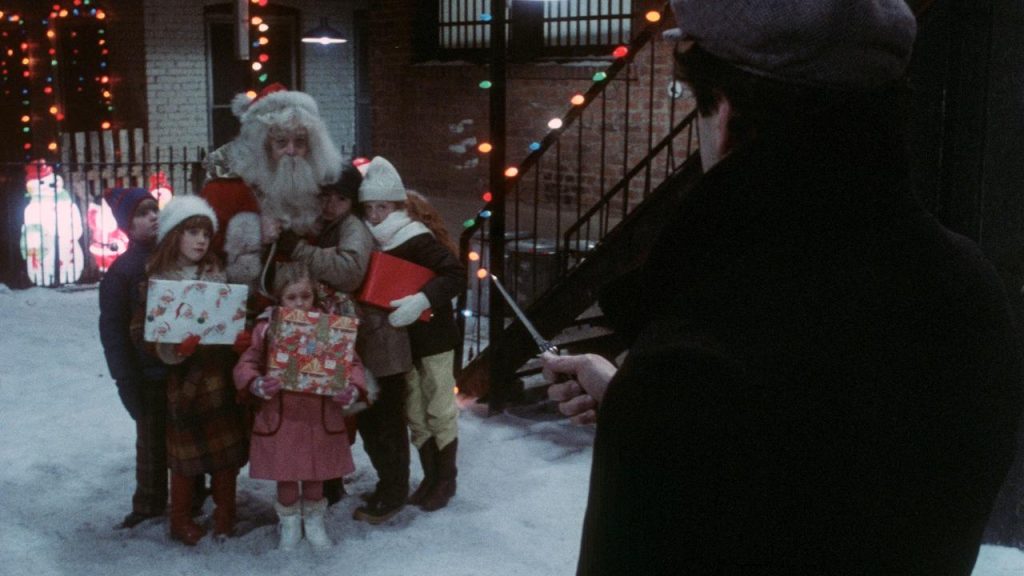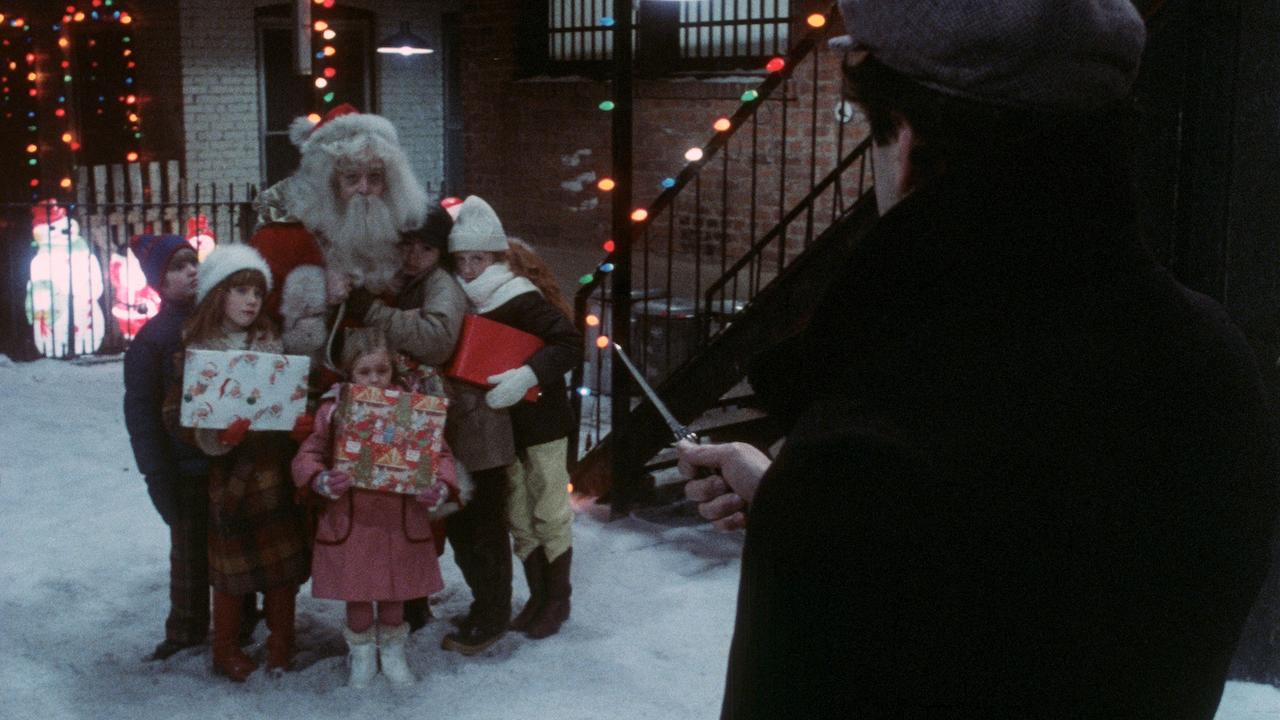 Rule Zero 21 DEC 2022 [full event info]
A deranged department-store Santa becomes a cold-blooded killer in this taut psycho-thriller that spends time looking back at the poor fellow's life.
"Forget WHITE CHRISTMAS, IT'S A WONDERFUL LIFE and all the other hackneyed trash. Go for the best seasonal film of all-time, CHRISTMAS EVIL."

John Waters aka 'The Pope of Trash'
I complemented CHRISTMAS EVIL with a 'naughty or nice' confessional, inviting audience members to step onto the stage to explain themselves. The revelations were mind-blowing…
#022: GRIZZLY d. William Girdler (1979 / USA / 79mins)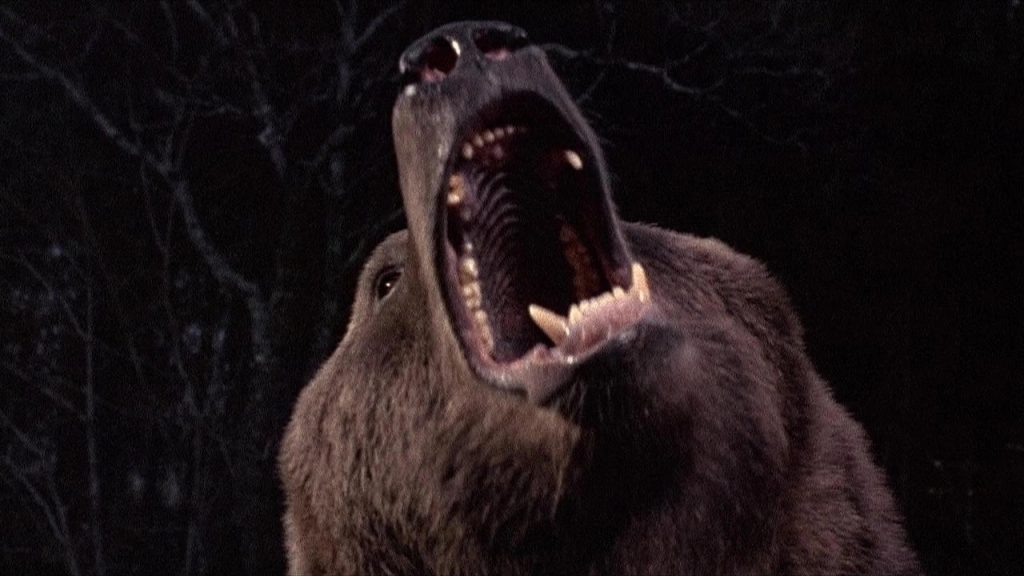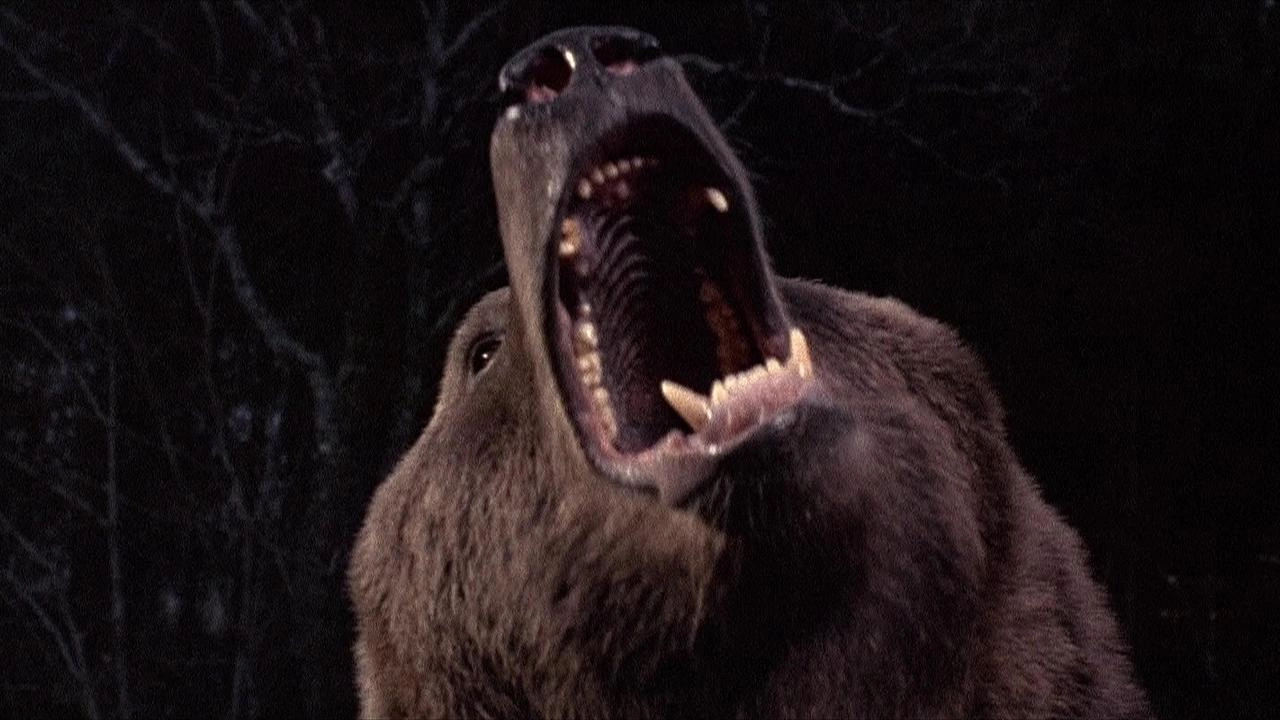 Rule Zero 28 DEC 2022 [full event info]
Following the stratospheric release of JAWS in 1975, every animal trainer worth their salt found work on a hastily conceived menagerie of killer animal cash-ins. GRIZZLY was one of the first and, despite its many blatant attempts to copy Spielberg, became the top grossing independent film of its year. The film's box office success was only surpassed by HALLOWEEN, two years later…
We gave Twixes out as this was our 'Twixtmas' event. One guy arrived wearing a bear onesie. He was hot (but snuggly).