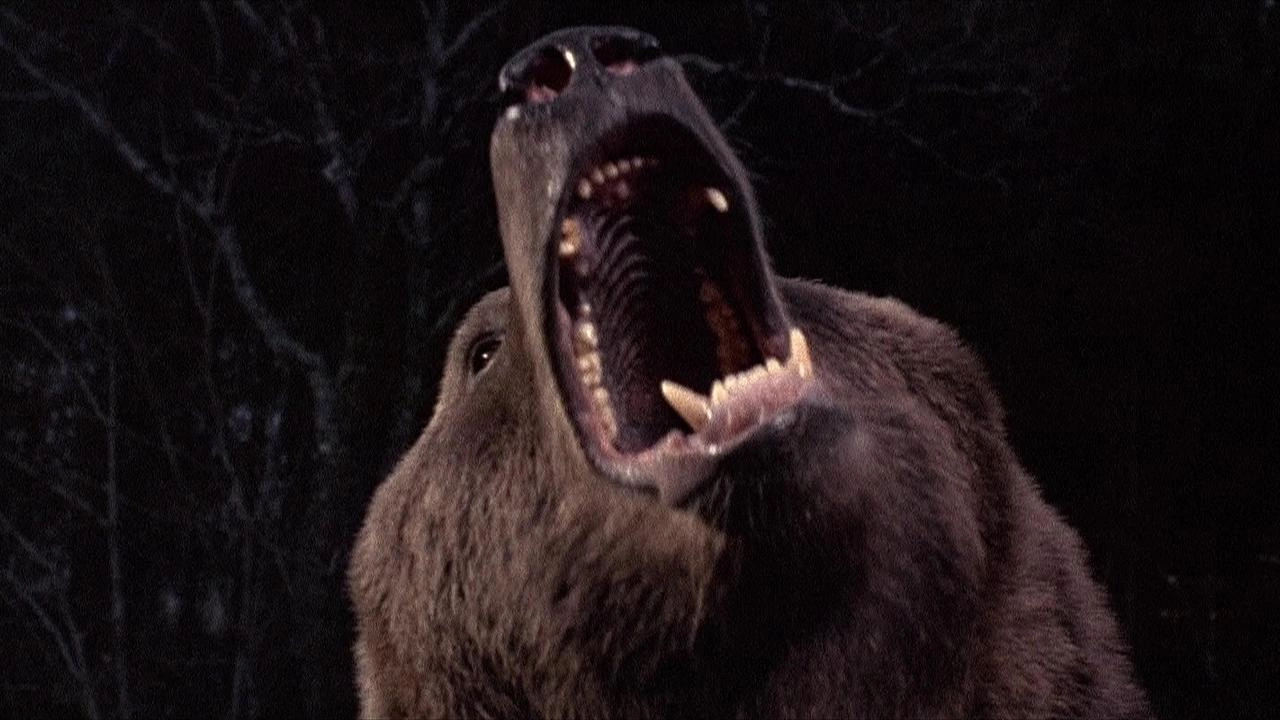 GRIZZLY dir William Girdler, 1976
28 December 2022 // Intro 19:30 + Film 20:00 // Rule Zero // London E3 2RX 
All films screen with an intermission and captions/subtitles (where possible!).
Tickets: £1.00 // BOOKING NOW!
"18 FEET OF GUT-CRUNCHING, MAN-EATING TERROR!"
An eighteen-foot-tall grizzly bear terrorizes a state park, leaving it up to an heroic Park Ranger (Christopher George) to save the day.
Following the stratospheric release of JAWS in 1975, every animal trainer worth their salt found work on a hastily conceived menagerie of killer animal cash-ins. GRIZZLY was one of the first and, despite its many blatant attempts to copy Spielberg, became the top grossing independent film of its year. The film's box office success was only surpassed by HALLOWEEN, two years later…
Imagine JAWS on land, replacing Spielberg's unruly artificial shark with a big bear onesie for closeups, and you get the idea. An uncompleted and unreleased sequel was shot in Hungary in 1983, starring Laura Dern, George Clooney, and Charlie Sheen. We can but dream…
"The supposedly enormous man-eater of the title never really terrifies but does deliver some shocking kills: what happens to little Bobby will make you jump right out of your fur…"

TOKEN HOMO
Directed by William Girdler
Starring Christopher George, Andrew Prine, Richard Jaeckel
1976 | 91mins | USA | 15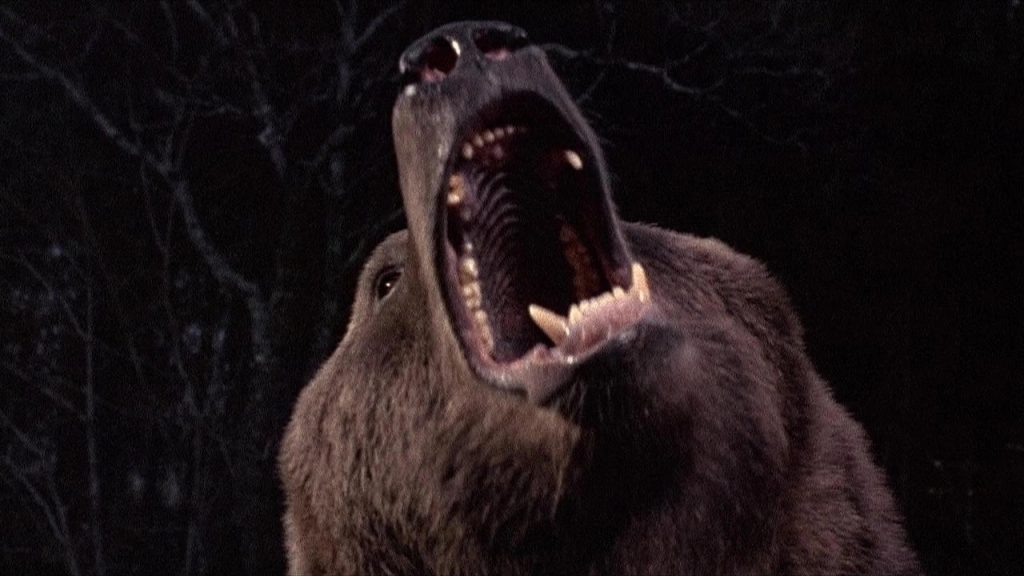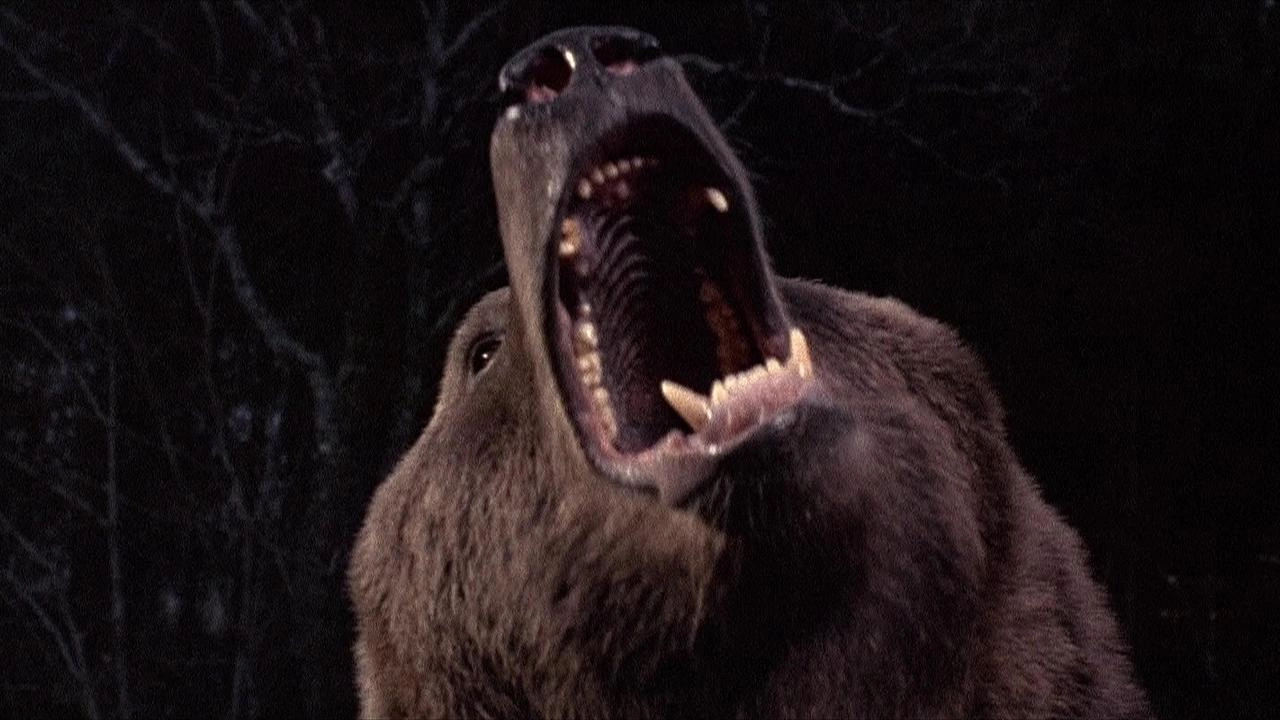 Join me for the final film in my TRASH PLANET series at Rule Zero!