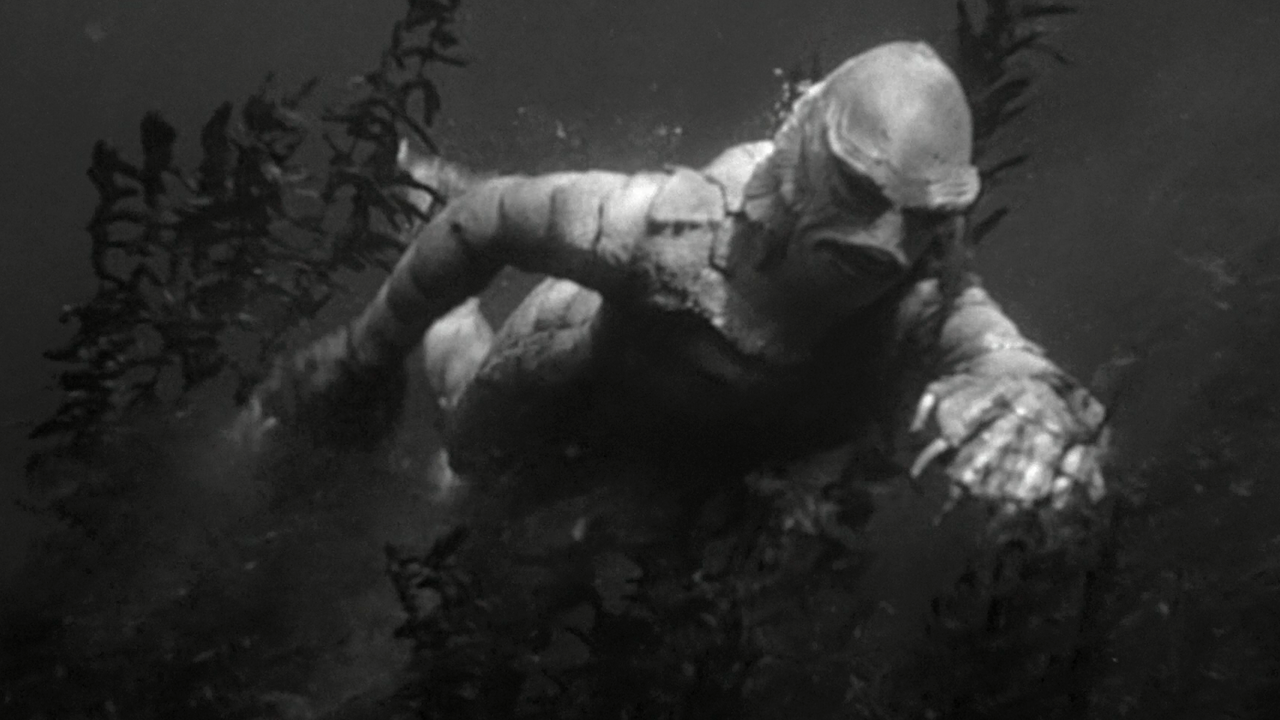 "London's most fun & informative film night" (Sean McGeady)
Cult film night Bar Trash returns for its fifth sensational season at Genesis Cinema! TRASH PLANET 2 is a swirling cesspit of eco-horror, where man's toxic stupidity is forcing Mother Nature to bite back. This all-new selection of 10 nightmare movies opens with a cold-blooded 1950s classic and features a mystery title that will only be revealed on the night.
"My first season of TRASH PLANET explored a decade of exploitation eco-horror films from the 1970s, starting with OCTAMAN (1971) and ending with indie box-office smash, GRIZZLY (1979). Given the consequences of climate change seem to be getting more aggressive, it's time to pay attention to this most cautionary of sub-genres. Bursting out of the 1970s, TRASH PLANET 2 will look at what happened before, during and after that pivotal decade of eco-awareness and asks, why are we still fucking things up?"

Token Homo
TRASH PLANET 2 launches on Wednesday 27 September at 8:45pm in Genesis Cinema's Bar Paragon with Jack Arnold's classic Universal monster movie, CREATURE FROM THE BLACK LAGOON (written by OCTAMAN director, Harry Essex!):
"CREATURE FROM THE BLACK LAGOON is ideal for opening night as it's got lots to say about man's toxic stupidity. The film both firmly establishes the eco-horror blueprint and exposes dangers still lurking deep in the film industry… The designer and painter of the classic Gill-Man was Milicent Patrick – also one of the first female animators at Disney – but her role was downplayed by make-up department supremo Bud Westmore. Author and filmmaker Mallory O'Meara wrote about Patrick in her brilliant book The Lady from the Black Lagoon: Hollywood Monsters and the Lost Legacy of Milicent Patrick and I'm really excited that we've got 10 copies to give away this season (thanks Genesis!)."

Token Homo
Bar Trash is a celebration of cult and curious cinema, hosted by queer film fanatic, Token Homo. Films served with themed drinks, introductions, intermissions, prize giveaways, and subtitles/captions (where possible). Tickets just £3!
BOOKING NOW!
COMING SOON…
18 October – THE FOOD OF THE GODS d. Bert I. Gordon (1976 / USA / 88mins)
25 October – THE BEES d. Alfredo Zacarías (1978 / Mexico & USA / 83mins)
01 November – MYSTERY FILM?: title only revealed when we press play!
15 November – THE PLAGUE DOGS d. Martin Rosen (1982 / UK / 103mins)
22 November – RAZORBACK d. Russell Mulcahy (1984 / AUS / 95mins)
29 November – THE NEST d. Terence H. Winkless (1988 / USA / 89mins)
06 December – Closing Night: ANACONDA d. Luis Llosa (1997 / USA / 89mins)
Dates subject to change…