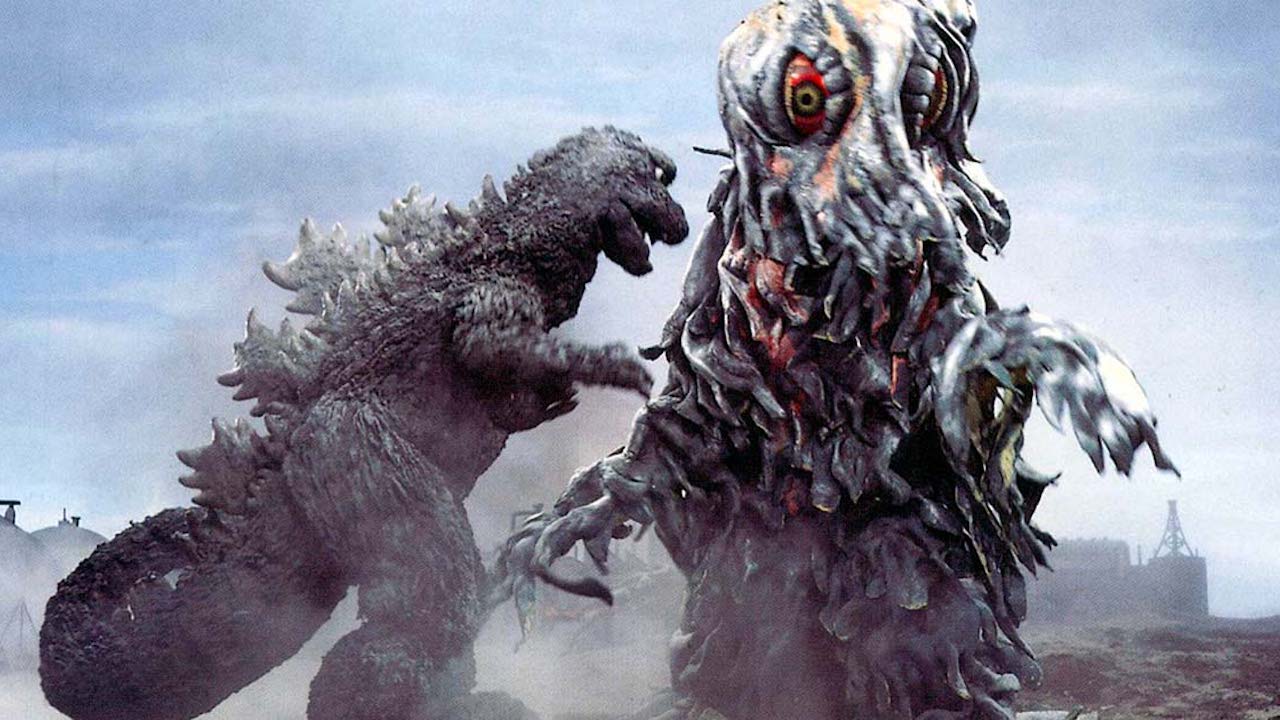 MONSTER MAYHEM! is a sensational season of killer kaijū featuring 14 epic monster movies from around the world served with friendly film chat, prize giveaways & themed drinks. Booking now!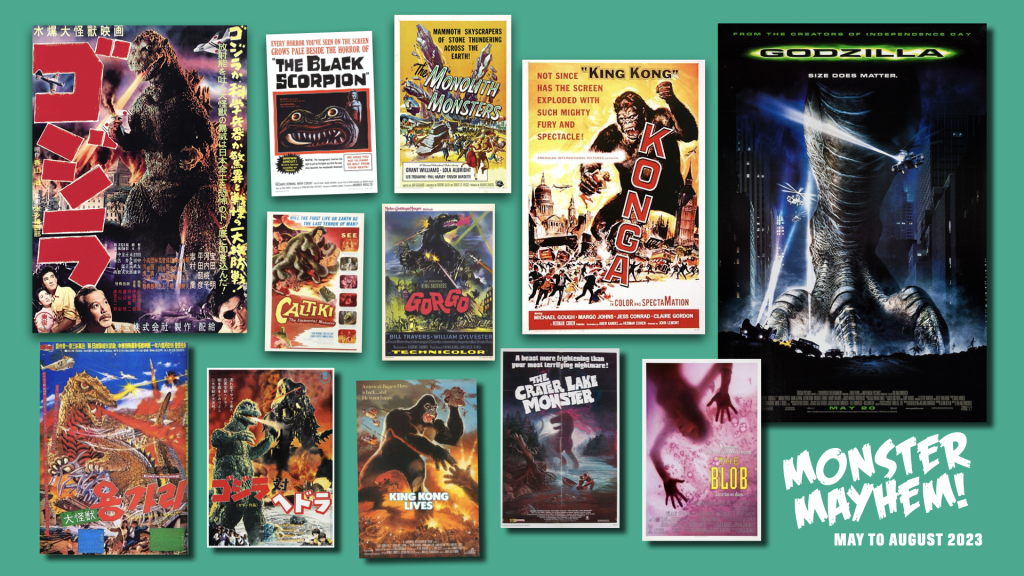 Join me as I unleash another menagerie of mayhem in a brand new Bar Trash season that's all about cinema's 'strange beasts'.
Kaijū have stomped across the world's screens for almost a century, spawning from a genetic soup of KING KONG (1933) and GODZILLA (1954) spiked with liberal doses of atomic anxiety and Japanese pop culture.
MONSTER MAYHEM! is your essential field guide to these behemoths, featuring 14 kaijū eiga from Japan, USA, Mexico, UK, South Korea and Italy. Expect origin stories, overlooked titles, unloved sequels and controversial remakes, smashed together in a giant Godzilla sandwich.
Hosted by Token Homo, Bar Trash is a weekly celebration of cult and curious cinema. All films screen with introductions, intermissions, prize giveaways, themed drinks and subtitles/captions (where possible!). And don't forget, Bar Trash now serves across two venues, Bar Paragon at Genesis Cinema on the Mile End Rd and at Rule Zero, the canal-side gaming bar in Hackney Wick.
MONSTER MAYHEM! AT GENESIS CINEMA
GODZILLA (1954 — Japan) – on sale now!
THE BLACK SCORPION (1957 — Mexico & USA) – on sale now!
THE MONOLITH MONSTERS (1957 — USA) – on sale now!
CALTIKI THE IMMORTAL MONSTER (1959 — Italy) – on sale now!
GORGO (1961 — UK)
KONGA (1961 — UK)
YONGARY, MONSTER FROM THE DEEP (1967 — South Korea)
GODZILLA VS. HEDORAH aka The Smog Monster (1971 — Japan)
THE CRATER LAKE MONSTER (1977 — USA)
KING KONG LIVES (1986 — USA)
THE BLOB (1988 — USA)
GODZILLA (1998 — USA)
MONSTER MAYHEM! AT RULE ZERO
MOTHRA (1961 — Japan)
GAMERA THE GIANT MONSTER (1965 — Japan)
TICKETS: £1-3 // ALL EVENTS: AGE 18+ ONLY!