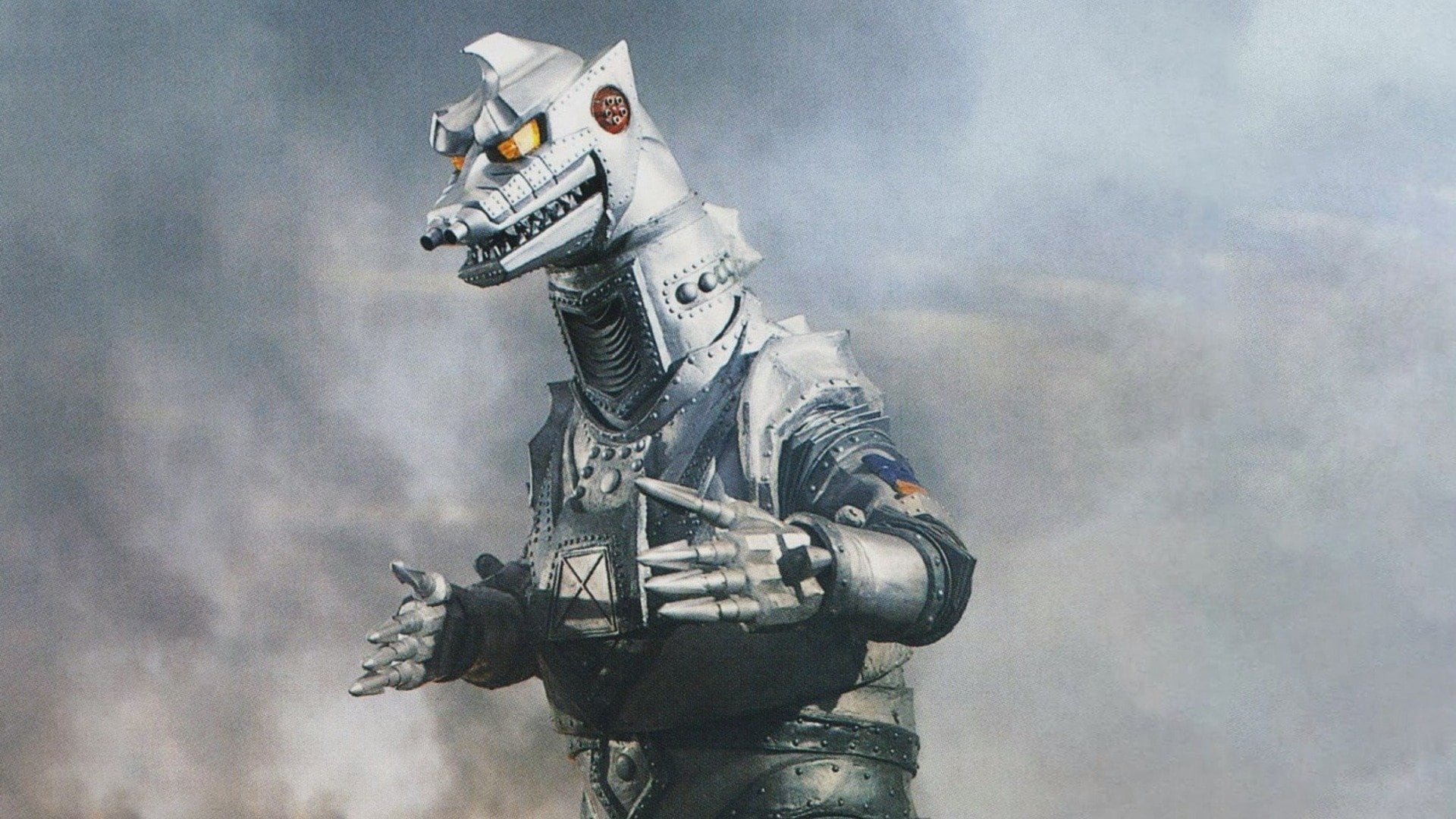 Due to popular demand, two new Godzilla titles have been added to my MONSTER MAYHEM! season of kaijū films at Rule Zero. Booking now!
Join me as I unleash even more mayhem with two new dates added to my MONSTER MAYHEM! season at Rule Zero in Hackney Wick.
MONSTER MAYHEM! has been screening every week at Genesis Cinema and Rule Zero since May 2023 and is your essential field guide to cinema's biggest beasts. The programme originally featured 14 kaijū eiga from Japan, USA, Mexico, UK, South Korea and Italy. But now, due to popular demand, I've added two further titles to complete the series in style: GODZILLA VS. MECHAGODZILLA (Monday 21 August 7:30pm) and its immediate sequel TERROR OF MECHAGODZILLA (Wednesday 13 September 7:30pm – please note change of date!).
These two films would see series regular directors Jun Fukuda and Ishirō Honda reunite with Godzilla for the last time and would ultimately draw the Showa era of the franchise (1954 to 1975) to an end.
After TERROR OF MECHAGODZILLA performer poorly at the box office, there wouldn't be another Toho Co release in the long-running series until 1984. But don't worry, these brilliant films are both action-packed and return the series to its haunting roots with scenes of genuine horror. They make an ideal double-bill (TERROR resumes the story mere days after the first film) but you don't need to see both to enjoy an evening of peak Godzilla, the true King of the Monsters.
MONSTER MAYHEM! – BOOKING NOW!
Wed 31 May: GODZILLA (1954 — Japan) + Season launch
Wed 07 Jun: THE BLACK SCORPION (1957 — Mexico & USA)
Wed 14 Jun: THE MONOLITH MONSTERS (1957 — USA) + 1st Birthday
Mon 19 Jun: MOTHRA (1961 — Japan)
Wed 21 Jun: CALTIKI THE IMMORTAL MONSTER (1959 — Italy)
Wed 28 Jun: GORGO (1961 — UK)
Wed 05 Jul: KONGA (1961 — UK)
Wed 12 Jul: YONGARY, MONSTER FROM THE DEEP (1967 — South Korea)
Wed 19 Jul: GODZILLA VS. HEDORAH aka The Smog Monster (1971 — Japan)
Mon 24 July: GAMERA THE GIANT MONSTER (1965 — Japan)
Wed 02 Aug: THE CRATER LAKE MONSTER (1977 — USA)
Wed 09 Aug: KING KONG LIVES (1986 — USA)
Wed 16 Aug: MYSTERY FILM? title only revealed when we press play!
Mon 21 Aug: GODZILLA VS. MECHAGODZILLA (1974 — Japan)
Wed 23 Aug: GODZILLA (1998 — USA)
Wed 13 Sep: TERROR OF MECHAGODZILLA (1975 — Japan)
TICKETS: £1-3 // ALL EVENTS: AGE 18+ ONLY!