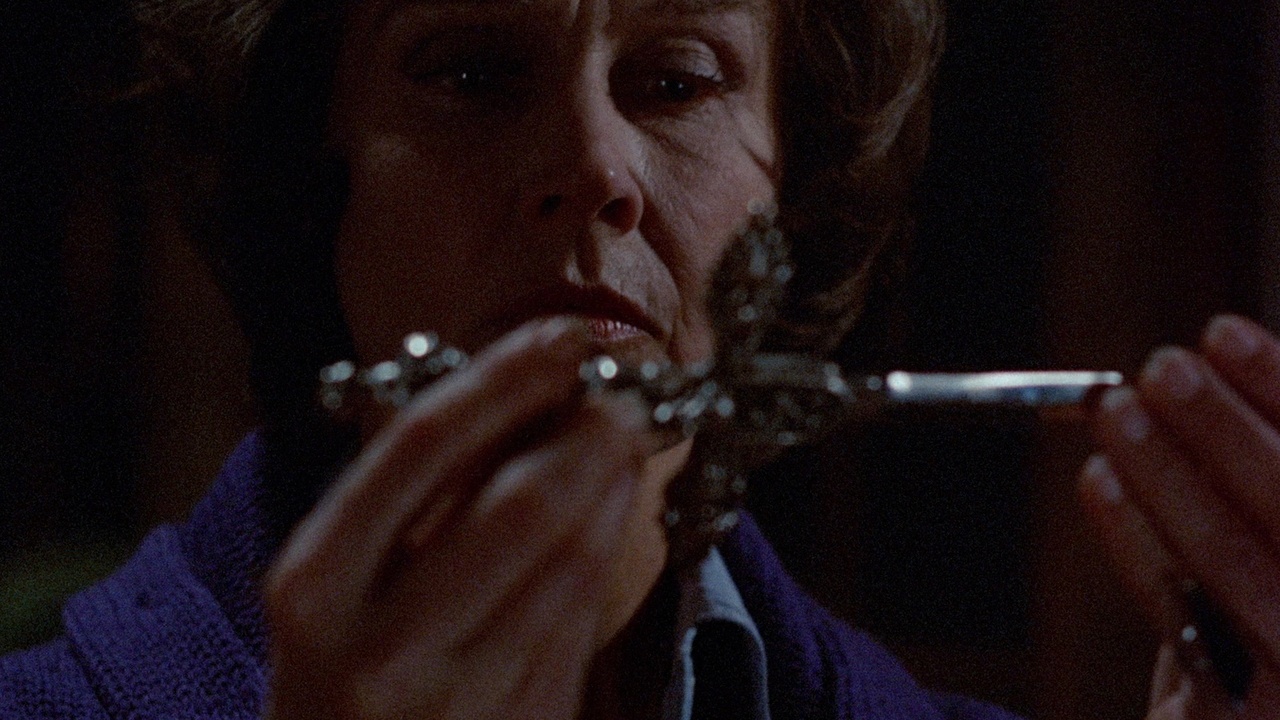 BAR TRASH is a weekly event for all lovers of incredibly curious films & collectors of physical media. Expect friendly film chat, prize giveaways & themed cocktails. Tickets just £1!
DARK AUGUST dir. Martin Goldman, 1976
17 August // 20:30 Intro + 21:00 Film // Genesis Cinema BAR PARAGON // London E1 4UJ 
Expect friendly pre-film chat, prize giveaways and themed cocktails.
All films screen with subtitles or closed caps (where possible) and a brief intermission
Tickets: £1.00 // BOOKING NOW!
Find more events in the series HERE!
"A young girl dies… and Evil Powers from a tortured mind go out of control!!! A month of insane terror leads to a night of Bloody Revenge!!!"
DARK AUGUST stars Academy Award winner Kim Hunter (PLANET OF THE APES) in a story of a man pursued by a terrifying and deadly curse in the wake of an horrific accident.
Made by an advertising film crew from New York in the backwoods of Vermont, DARK AUGUST is a beautifully shot, low-budget, indie folk horror that creates ample tension within its modest means. Another firm TOKEN HOMO favourite with a brilliant poster design, DARK AUGUST rides the wave of early 1970s encounters with the occult like THE WICKER MAN and ROSEMARY'S BABY.
"If you like the horror genre sometimes just to creep stealthily over you rather than rape your senses, then I think DARK AUGUST is a good example."

Stephen Thrower (American Horror Project Vol 2, Arrow Video)
DARK AUGUST was re-released by Arrow Films in their American Horror Project Volume 2, along with DREAM NO EVIL (1970) and THE CHILD (1977). The Limited Edition is hard to find, but the re-release (without booklet) is easier to get your hands on.