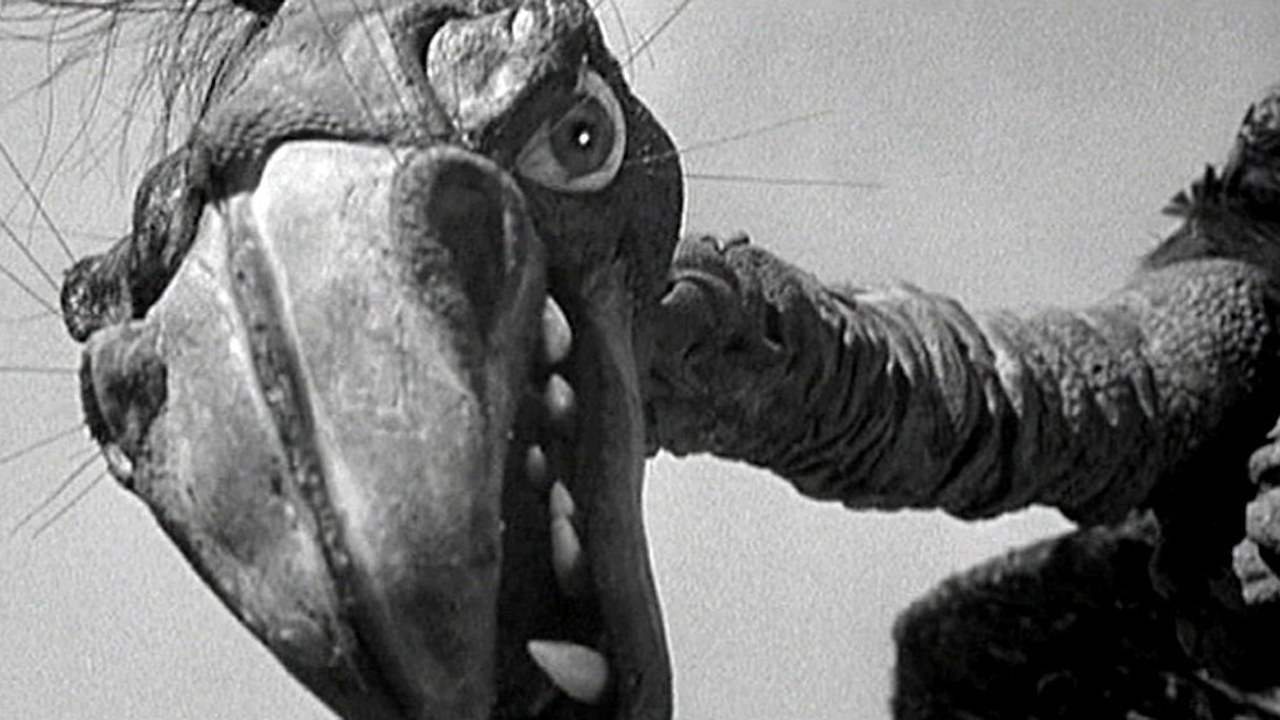 BAR TRASH is a weekly event for all lovers of incredibly curious films & collectors of physical media. Expect friendly film chat, prize giveaways & themed cocktails. Tickets just £1!
THE GIANT CLAW dir Fred F. Sears, 1957
03 August 2022 // 8.30pm Intro + 9pm Film // Genesis Cinema BAR PARAGON // London E1 4UJ 
All films screen with subtitles/closed caps (where possible) and a brief intermission
Tickets: £1.00 // BOOKING NOW!
Find more events in the series HERE!
"Flying beast out of the prehistoric skies!"
Global panic ensues when it is revealed that a mysterious UFO is actually a giant bird that flies at supersonic speed and has no regard for human life (or urban architecture…).
Celebrating the start of our final month of BAR TRASH*, we thought we'd go right back to our roots with another 1950s creature feature from legendary B-movie producer of CREATURE WITH THE ATOM BRAIN (and inspiration for our BAR TRASH title), Sam Katzman. 
Katzman had little respect for the audiences who flocked to see his films (he referred to them as "moron pictures"), and THE GIANT CLAW is a classic example of how cutting corners can have curious consequences… If you haven't seen this one before, imagine watching KING KONG remade by Pelham Puppets.
This "classic Cold War creature feature" was released by Arrow Video in their limited edition Blu-ray boxset Cold War Creatures: Four Films From Sam Katzman. The set contains four thrilling films and a host of additional content wrapped in stunning artwork by Matt Griffin.
* For now… 😉