Registrations have closed.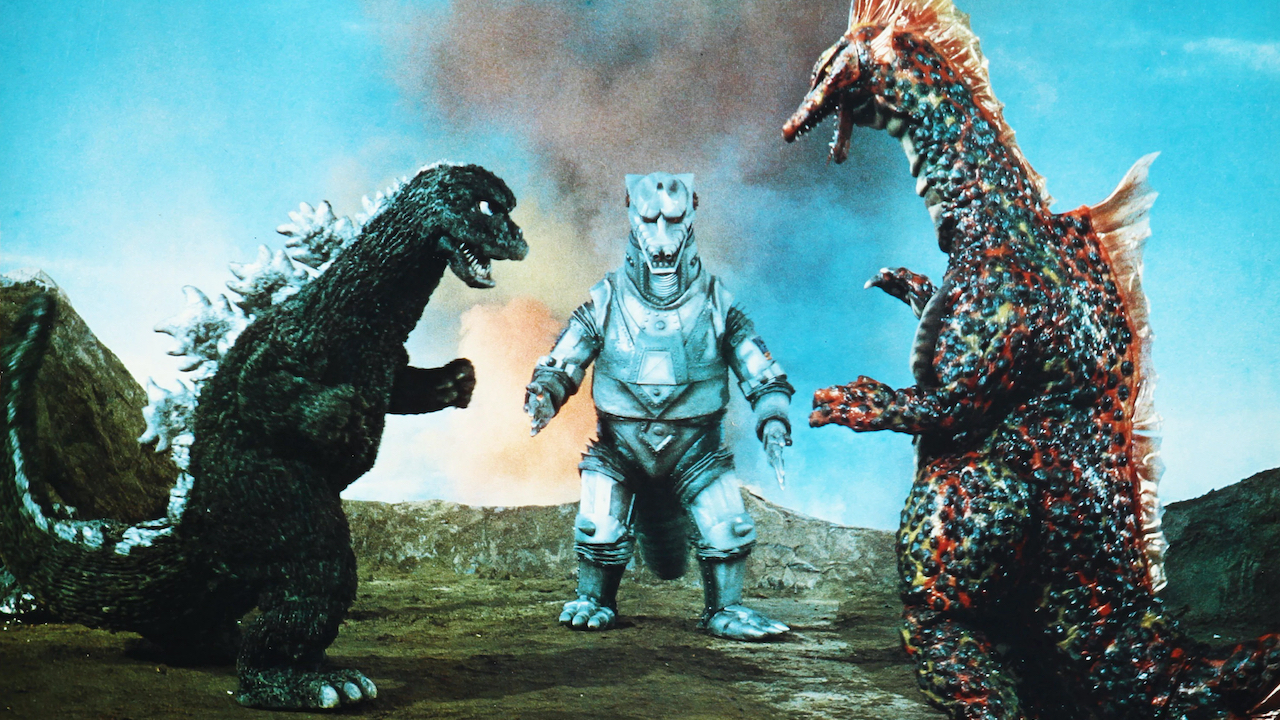 MONSTER MAYHEM! – TERROR OF MECHAGODZILLA (メカゴジラの逆襲, Mekagojira no Gyakushū) at Rule Zero (Weds 13 September 2023)
136
136 people viewed this event.
TERROR OF MECHAGODZILLA (メカゴジラの逆襲, Mekagojira no Gyakushū)
Directed by Ishirō Honda
Starring Katsuhiko Sasaki, Tomoko Ai, Akihiko Hirata, Katsumasa Uchida, Gorō Mutsumi
1975 | 83mins | Japan | English Subtitles
Doors: 7:00pm | Intro + Film: 7:30pm | Event: AGE 18+
Attempts to salvage Mechagodzilla are thwarted, causing an INTERPOL investigation that uncovers the work of a shunned biologist and his daughter, who's life becomes entwined with the resurrected machine.
TERROR OF MECHAGODZILLA メカゴジラの逆襲, Mekagojira no Gyakushū (1975) brings the Showa era of Godzilla films (1954 to 1975) to an end, reuniting both the original film's director Ishirō Honda and composer Akira Ifukube to stage one final epic battle.
Following immediately on from GODZILLA VS MECHAGODZILLA, this is a rare direct sequel that also delivers one of the darkest entries in the franchise to date. The twisted nightmare screenplay was written by Yukiko Takayama after winning Toho's story contest for the next instalment in the Godzilla series and remains one of the few written by a woman.
TERROR OF MECHAGODZILLA was the 15th entry in the franchise and the film's final scene of Godzilla wading into the sunset would also mark the king of the monster's temporary disappearance from cinema screens. TERROR OF MECHAGODZILLA performed poorly at the box office and there wouldn't be another new Godzilla film for a decade (we'll ignore Luigi Cozzi's 1977 psychedelic colourised Italian mixtape 'COZZILLA' for now…).
That iconic sunset is also a great way to bring our epic Monster Mayhem! season to a close.
BAR TRASH is a celebration of cult and curious cinema, hosted by Token Homo. All films screen with introductions, intermissions, prize giveaways, themed drinks and subtitles/captions (where possible!). Tickets £3.