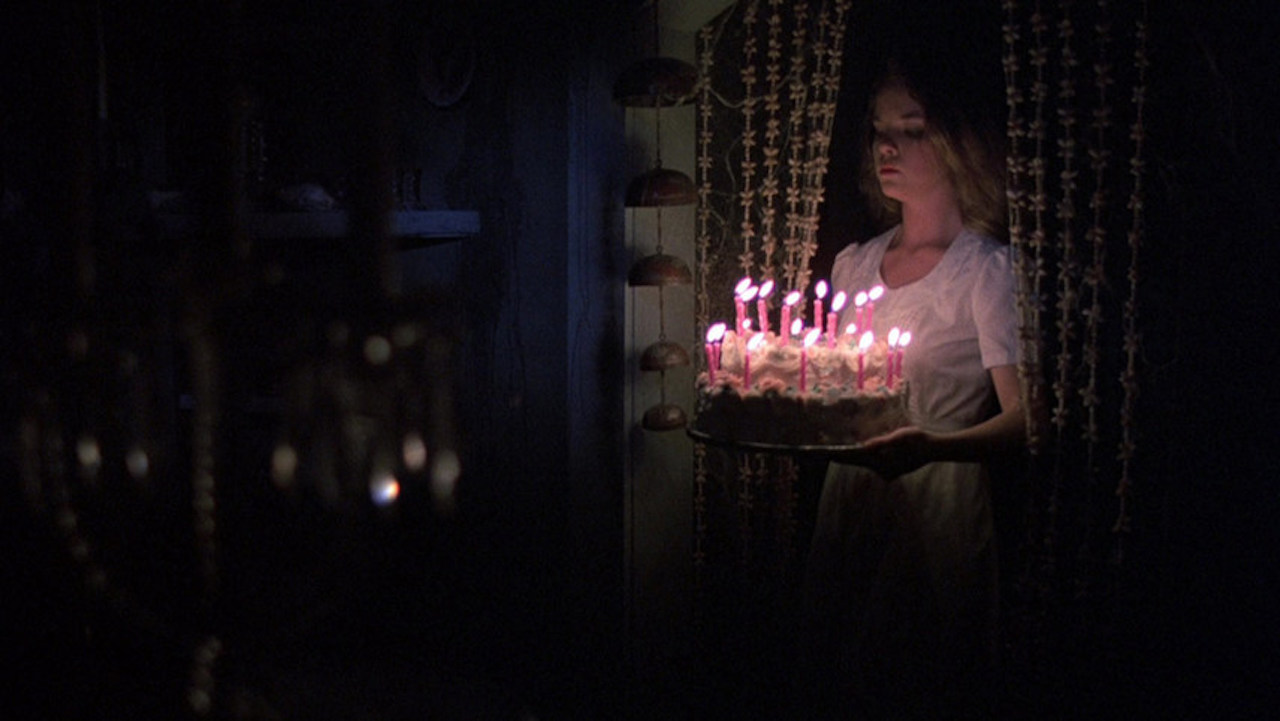 BAR TRASH is a weekly event for all lovers of incredibly curious films & collectors of physical media. Expect friendly film chat, prize giveaways & themed cocktails. Tickets just £1!
HAPPY BIRTHDAY TO ME dir J. Lee Thompson, 1981
24 August 2022 // 20:30 Intro + 21:00 Film // Genesis Cinema BAR PARAGON // London E1 4UJ
All films screen with subtitles or closed caps (where possible) and a brief intermission
Tickets: £1.00 // BOOKING NOW!
Find more events in the series HERE!
"Six of the most bizarre murders you will ever see."
Starring Melissa Sue Anderson (LITTLE HOUSE ON THE PRAIRIE), HAPPY BIRTHDAY TO ME was released as part of the slasher feeding frenzy of the early 1980s, its reputation possibly undermined by a studio marketing department who appeared not to have seen the film. Not all of the killings are "bizarre" and, contrary to one lurid poster tagline, there's no actual character in the movie called John…
However, this remains "one of the strangest and best 80s slashers to come out of the decade" (Bloody Disgusting), and, while not prosecuted for obscenity, the film was seized and confiscated in the UK under Section 3 of the Obscene Publications Act during the video nasty panic.
HAPPY BIRTHDAY TO ME was originally promoted as a full-on birthday party experience, and given that today is TOKEN HOMO's actual birthday (honest, no ballyhoo…), we encourage you to get in the mood: there'll be prizes for 'best party hat' and we'll be re-creating the radio 'scream-in' from the film's original release hype. There might even be (vegan) cake…
HAPPY BIRTHDAY TO ME was originally re-released in a limited edition Blu-ray by Powerhouse Films as part of their popular Indicator line. The standard edition (without booklet) is still available.