Sign up for news of Queer Horror Nights, ticket offers & gory giveaways!
LAST FRAME CLUB and TOKEN HOMO [aka RADIANT CIRCUS] are getting ready to announce a new series of #QueerHorrorNights in London. Be amongst the first to find out what's on, get exclusive ticket offers and take part in gory giveaways by signing up for our newsletter. We promise to only send you sweet queer horror goodness. THx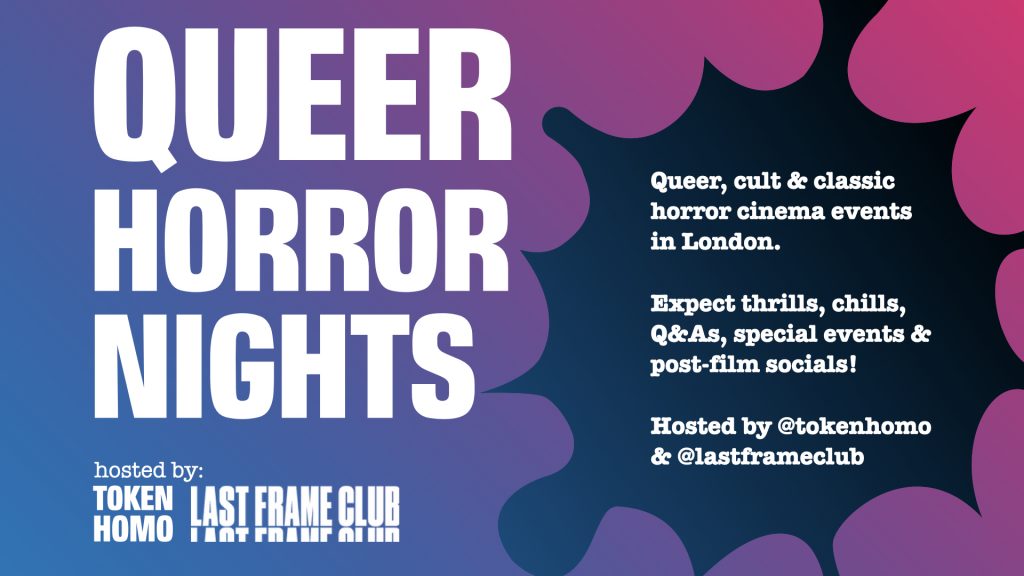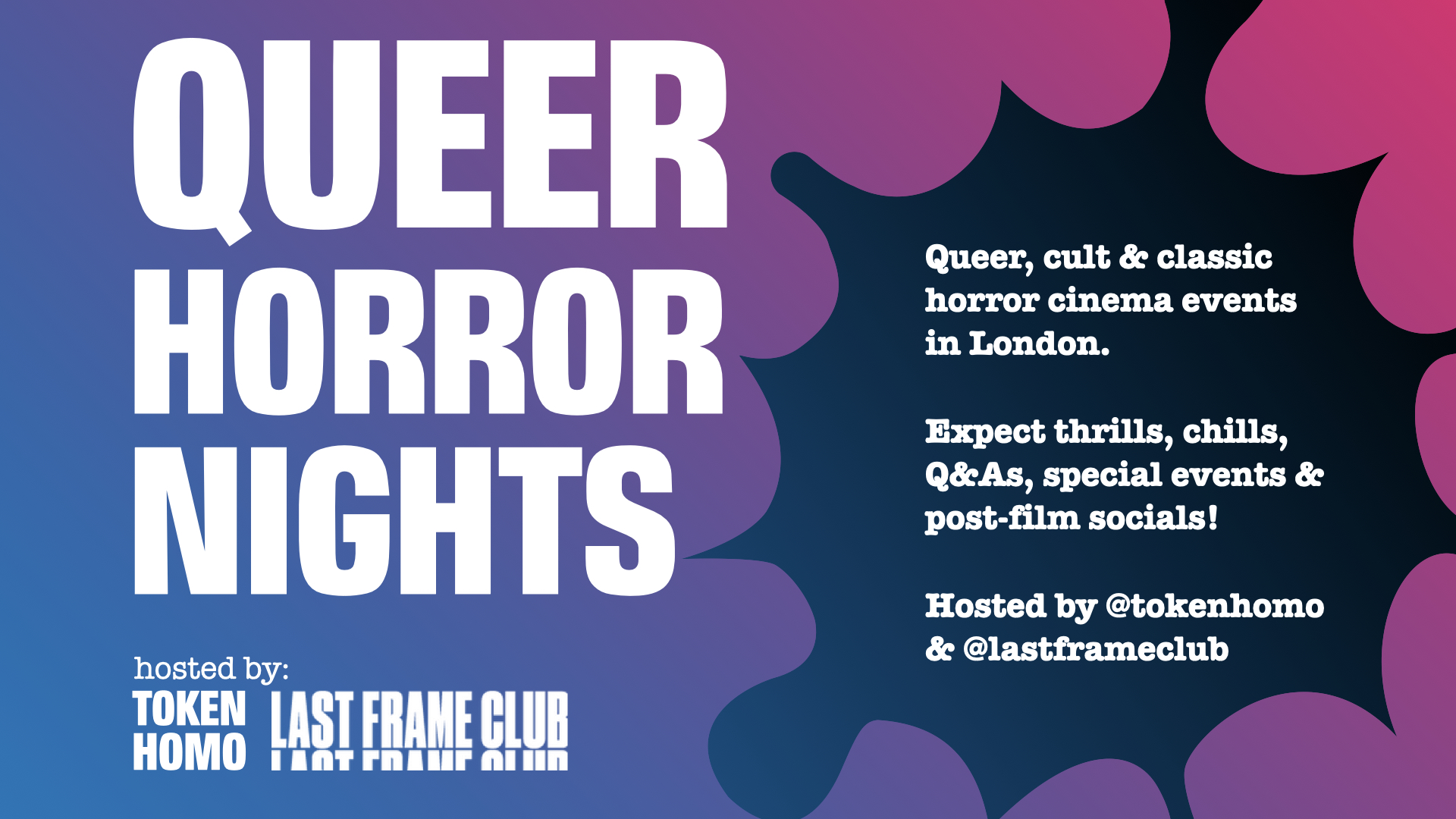 SIGN UP!
Sign up for our newsletter, be first in line for news about Queer Horror Nights, get ticket offers & enjoy some old-fashioned gory giveaways!