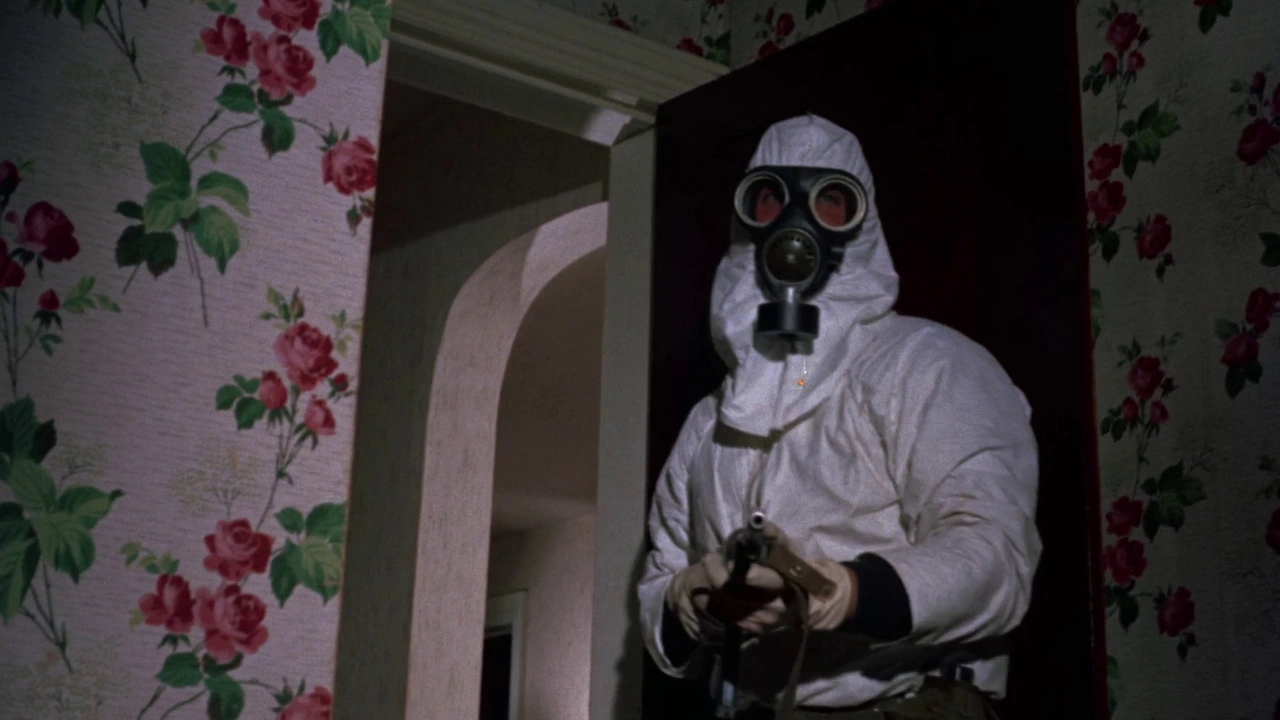 BAR TRASH is a weekly event for all lovers of incredibly curious films & collectors of physical media. Expect friendly film chat, prize giveaways & themed cocktails. Tickets just £1!
THE CRAZIES dir George A. Romero, 1973
10 August 2022 // 8.30pm Intro + 9pm Film // Genesis Cinema BAR PARAGON // London E1 4UJ 
All films screen with subtitles or closed caps (where possible) and a brief intermission
Tickets: £1.00 // BOOKING NOW!
Find more events in the series HERE!
"Why are the good people dying?"
Overlooked, low-budget exploitation cinema of the 1970s wasn't only made by directors you've never head of… Following the phenomenal success of his NIGHT OF THE LIVING DEAD (1968), George A. Romero had struggled to make box office ends meet with consecutive follow-on failures.
Reviving the gore he'd tried to leave behind with an "outrageous bawdy style"*, THE CRAZIES, is "a very angry and radical film"* about the military takeover of a small town following the accidental release of a man-made virus. Sadly, THE CRAZIES was to be another commercial failure, but this remarkable cult film inspired a (pretty good) remake in 2010 and plays brilliantly in our post-lockdown lives.
THE CRAZIES was re-released by Arrow Video in a new 4K restoration as part of a now-deleted Blu-ray boxset, George A. Romero: Between Night and Dawn. Other titles included THERE'S ALWAYS VANILLA (1971) and SEASON OF THE WITCH (1972), all of which are still available in single disc editions. The gorgeous cover art was by Gilles Vranckx.
*George A. Romero quoted in Subversive Horror Cinema by Jon Towlson (McFarland & Company, 2014).