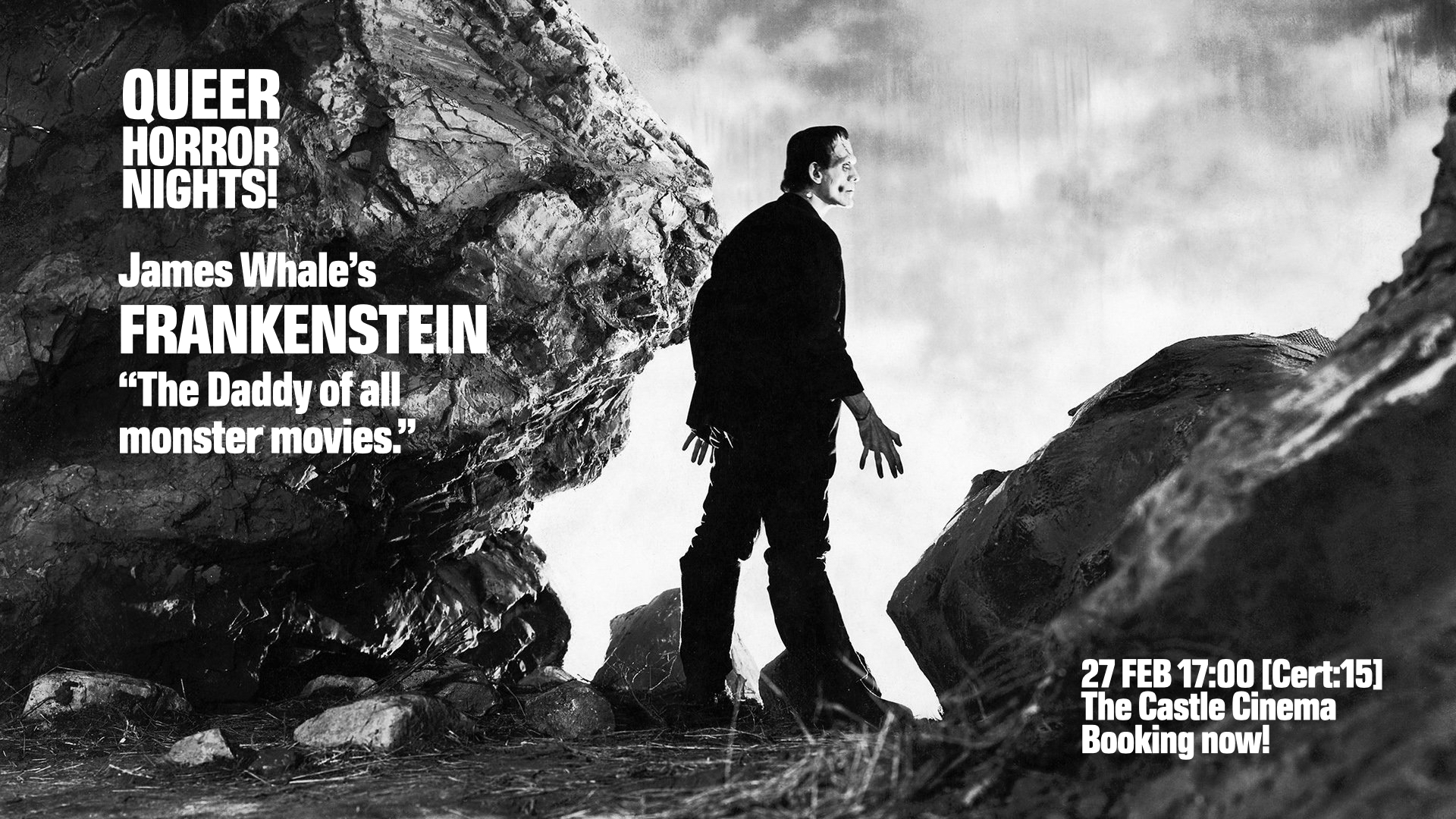 Launching our #QueerHorrorNights, Token Homo x Last Frame Club present James Whale's macabre masterpiece FRANKENSTEIN at The Castle Cinema for LGBT History Month (27 FEB 17:00).
FRANKENSTEIN d. James Whale, 1931 + Season intro & Bar social
27 FEB 2022 // 17:00 // The Castle Cinema // London E9 6DA
Tickets: £9.00-£11.00 // BOOKING NOW!
Queer Horror Nights is a new film club devoted to queer, cult and classic horror cinema. Our first Q-RATED! season celebrates horror movies directed by queer filmmakers.
We start in LGBT History Month with "the daddy of all monster movies", James Whale's 1931 film, FRANKENSTEIN. One of the most subversive horror films of all time, Whale's macabre masterpiece was brutally censored for almost 50 years, damaging the radical vision of its out, queer filmmaker and profoundly altering the meaning of his highly influential film.
Based on Peggy Webling's 1927 stage show, "Whale's timeless adaptation of Mary Shelley's masterpiece novel" was partially restored in 1985, reviving its revolutionary message. We are proud to present this powerful "allegory of social exclusion" and "the first great American horror film" as the first of our Queer Horror Nights and the launch of our Q-RATED! season.
There will be an introduction before the film and you are invited to join your horror hosts @tokenhomo x @lastframeclub in the cinema bar afterwards for a post-screening social.
Director: James Whale
Starring: Colin Clive, Mae Clarke, Boris Karloff, John Boles, Frederick Kerr, Dwight Frye
Film: 1931 / USA / 70min