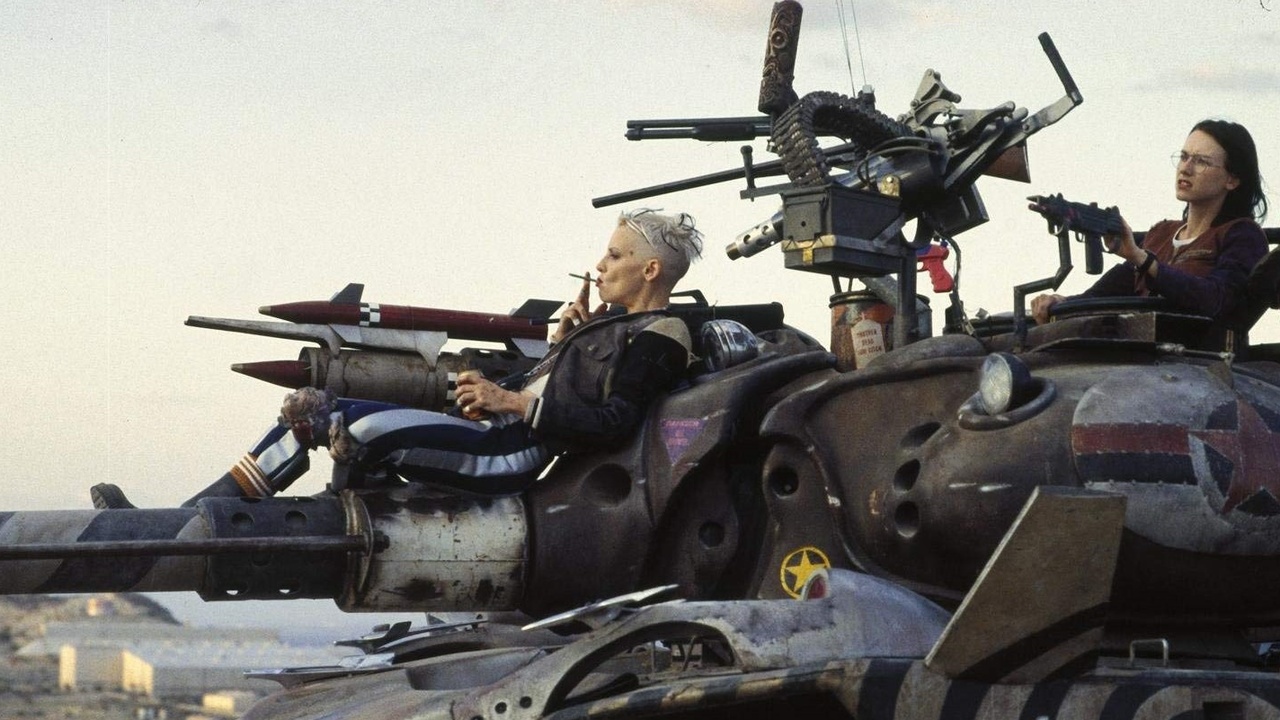 TOKEN HOMO hosts BAR TRASH is a new weekly event for all lovers of incredibly curious films & collectors of physical media from cult distributors like Arrow, 101, Indicator & Eureka. Tickets just £1!
20 JULY 2022 // 20:30 Intro + 21:00 Film // Genesis Cinema BAR PARAGON // London E1 4UJ 
All films screen with subtitles and a brief intermission
Tickets: £1.00 // BOOKING NOW!
Find more events in the series HERE!
Want to take a look behind the scenes of those luxurious limited edition Blu-ray boxsets coming out of cult houses like 101 Films and Arrow Video?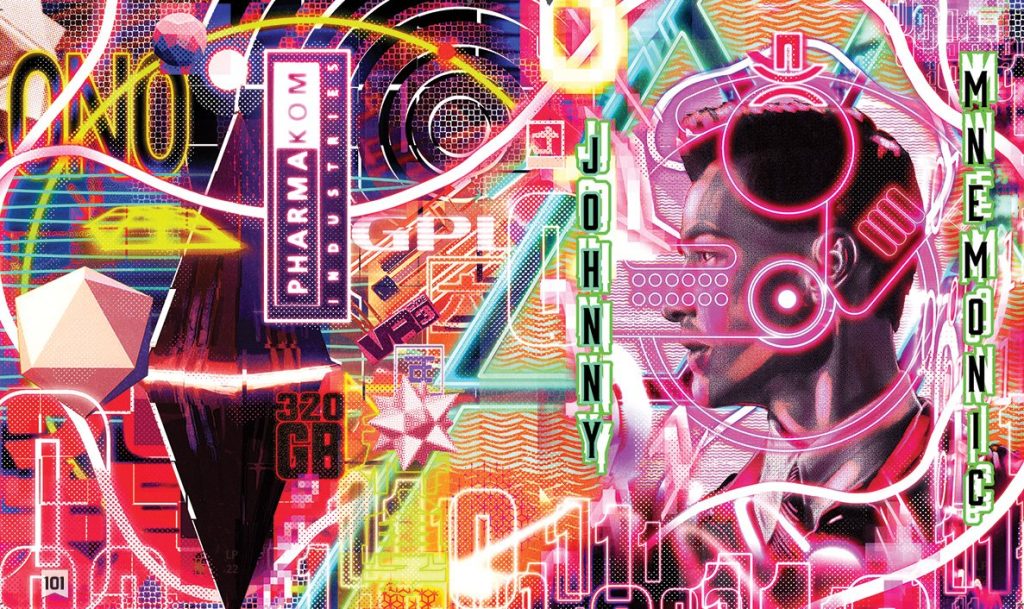 TOKEN HOMO is delighted to welcome freelance illustrator and boxart designer Lucas Peverill to BAR TRASH to discuss his work. Lucas has recently produced outstanding cover art for 101 Films' limited edition re-release of JOHNNY MNEMONIC and Arrow Video's RUNNING OUT OF TIME boxset featuring two films by Johnnie To.
Lucas will be chatting with TOKEN HOMO about his work and influences before we screen a special exploitation title chosen by Lucas… and as a perfect companion-piece to JOHNNY MNEMONIC, he's chosen another 1995 sci-fi oddity, Rachel Talalay's glorious TANK GIRL!
"In the future, the odds of survival are 1,000 to 1. That's just the way she likes it."
Rebecca Buck aka Tank Girl (Lori Petty) is among the few survivors of a dystopian Earth. Joining forces with Jet (Naomi Watts) and a squad of genetically modified supersoldiers (including Ice-T in full Stan Winston kangaroo costume…) , she goes into battle against the tyranny of evil kingpin Kesslee (Malcolm McDowell) and his mega-corporation that dominates the remaining water supply on the planet.
Based on the British cult comic-strip created by Jamie Hewlett and written by Alan Martin, TANK GIRL is either a justified box office bomb or an under-appreciated feminist bombshell (or both!). We'll let you decide, as we bring Rachel Talalay's cult sci-fi romp to Bar Paragon for some hot BAR TRASH love.
Discover Lucas Peverill's amazing work @lucas_peverill (TW), @lucas_peverill_art (IG), and online at behance.net/lucaspeverill.
This screening is part of Film Feels Curious, a UK-wide cinema season, supported by the National Lottery and BFI Film Audience Network. Explore all films and events at filmfeels.co.uk.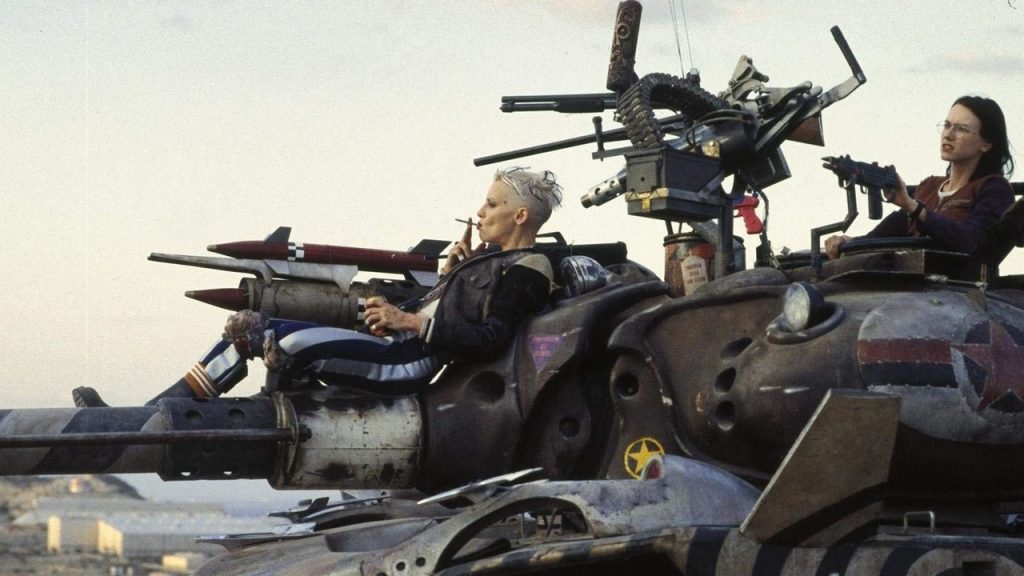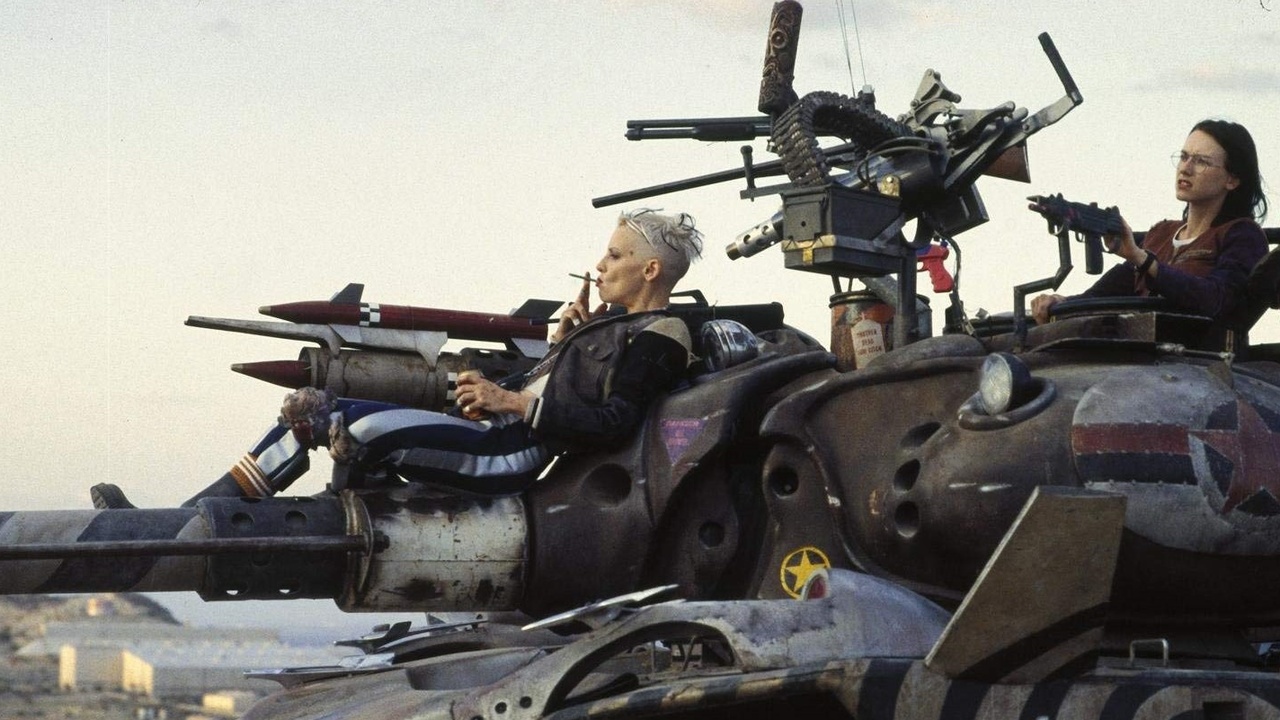 Special Edition: Special guest, illustrator Lucas Peverill + his personal choice of film, TANK GIRL!
Join me in Bar Paragon for the next of my TOKEN HOMO hosts BAR TRASH shows at Genesis Cinema.