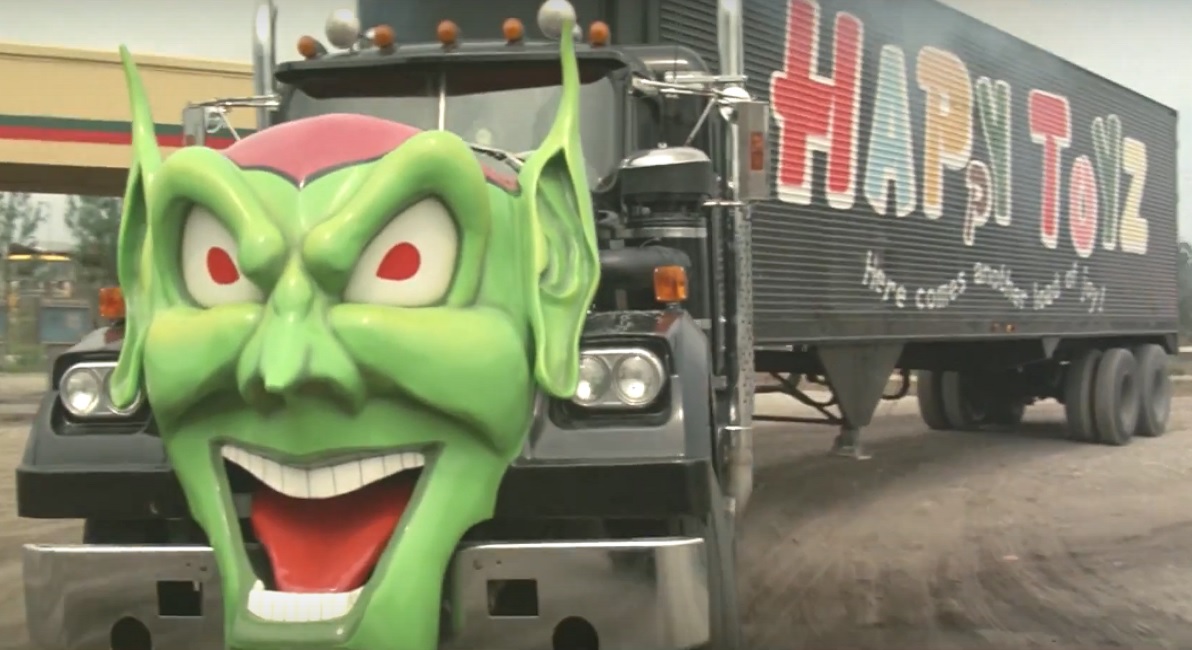 BAR TRASH is a weekly event for all lovers of incredibly curious films & collectors of physical media. Expect friendly film chat, prize giveaways & themed cocktails. Tickets just £1!
MAXIMUM OVERDRIVE dir Stephen King, 1986
31 August 2022 // 20:30 Intro + 21:00 Film // Genesis Cinema BAR PARAGON // London E1 4UJ 
All films screen with subtitles or closed caps (where possible) and a brief intermission
Tickets: £1.00 // BOOKING NOW!
Find more events in the series HERE!
"Stephen King's masterpiece of terror directed by the master himself!"
Why is BAR TRASH called BAR TRASH? The producer of the very first film we screened, Sam Katzman's CREATURE WITH THE ATOM BRAIN, used to call his films "moron pictures". They were cheaply and quickly produced to make millions at the drive-in. Which makes us the trash.
For the end of our summer season, we're returning to our roots. Stephen King's MAXIMUM OVERDRIVE is a critically derided monster truck movie that shares common ground with Katzman. Indeed, "King himself described it as a 'wonderful moron picture', and he was half-right." (Time Out). The other thing he forgot to do was make any money…
Marketed as a "masterpiece of terror" but a critical and commercial failure, King eventually dismissed his debut film as a "learning experience" and never directed again. But, MAXIMUM OVERDRIVE's many lurid charms are amplified considerably by an AC/DC soundtrack and lots of beer (both on screen and behind the scenes…). What could be more fitting to mark the end of our summer at the American drive-in than a movie where the vehicles are literally in revolt?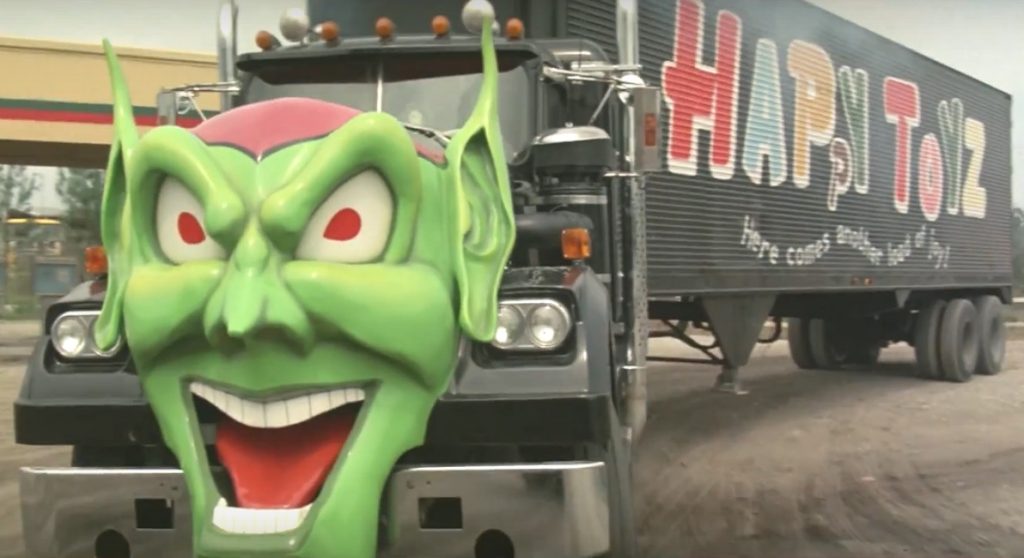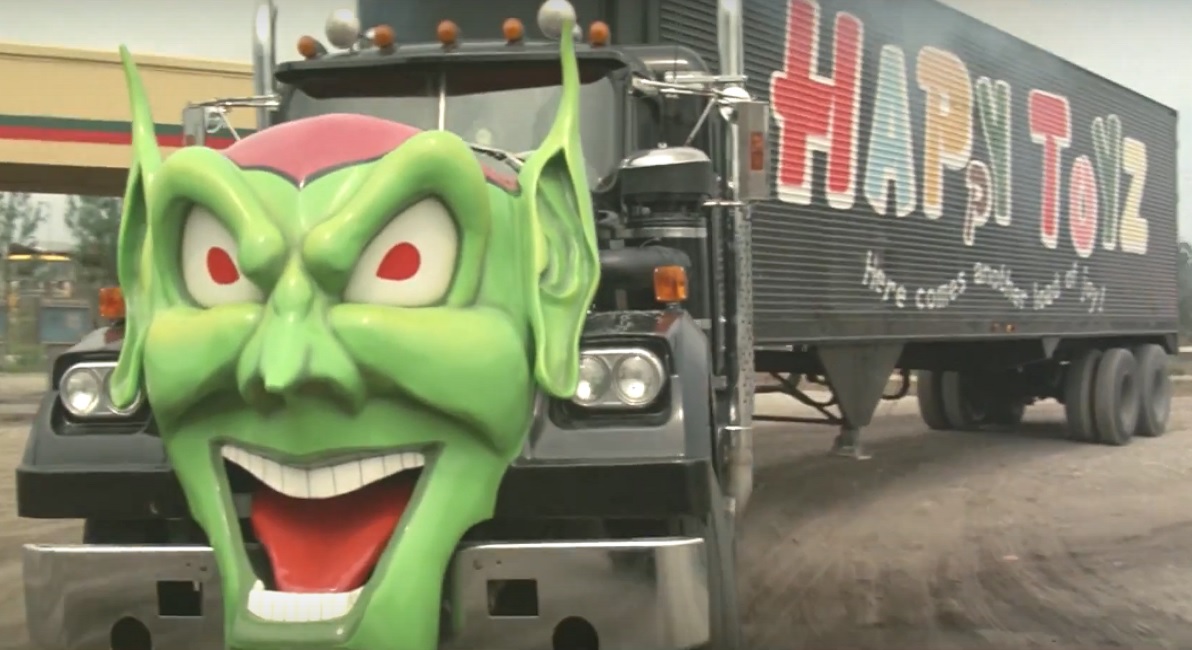 Join me for the screaming climax of our summer season of BAR TRASH screenings at Genesis Cinema!