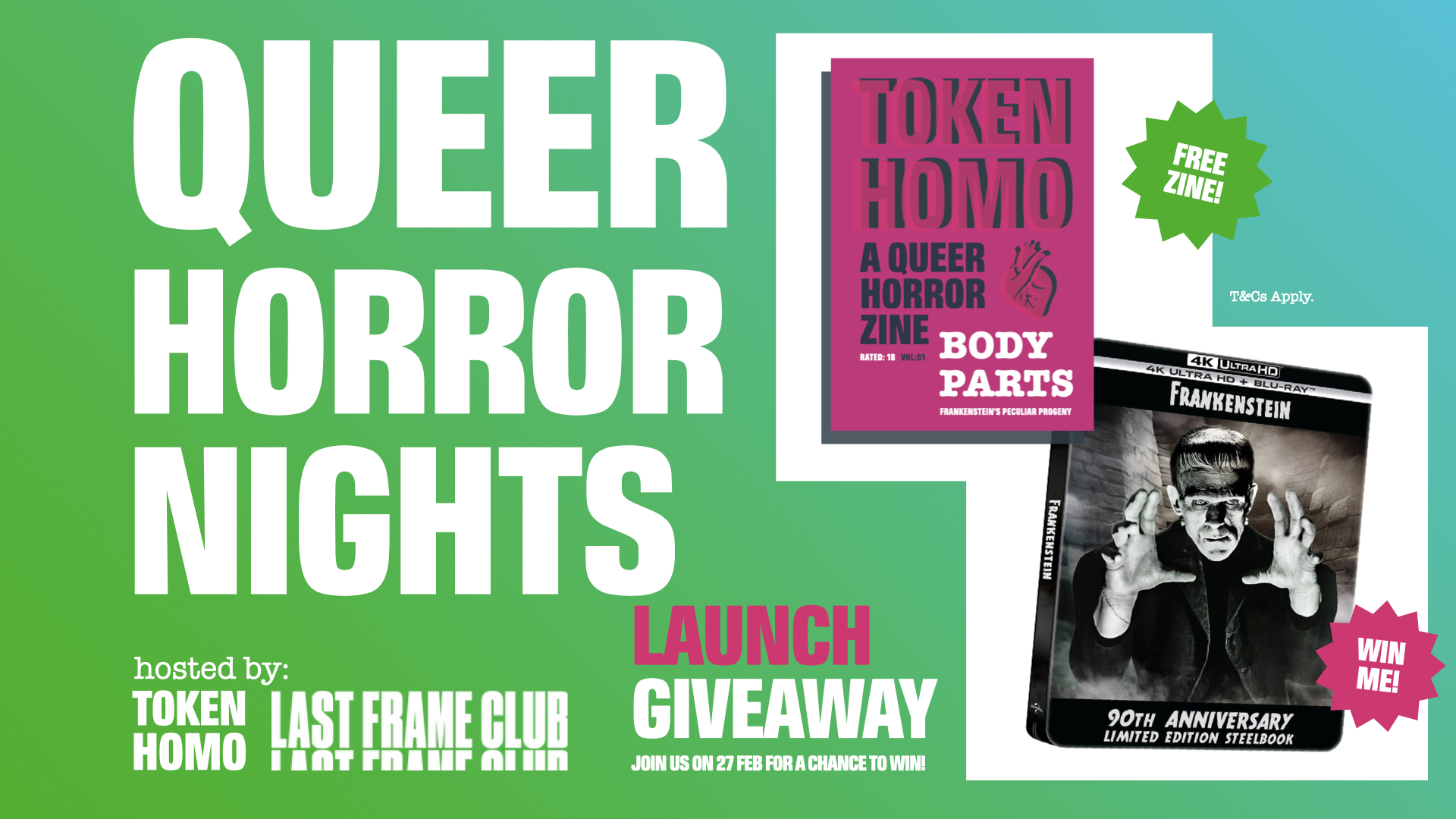 Join us for the launch of #QueerHorrorNights at The Castle Cinema, there'll be more gory giveaways & a free Token Homo zine for everyone!
FRANKENSTEIN d. James Whale, 1931 + Season intro & Bar social
27 FEB 2022 // 17:00 – 19:00 // The Castle Cinema // London E9 6DA
Tickets: £5.00-£11.00 // BOOKING NOW!
One week to go, & if the prospect of seeing James Whale's subversive queer masterpiece on the big screen isn't a big enough thrill… we've got more!
Everyone who comes to FRANKENSTEIN will have their seat number entered into our meat raffle to win more gory giveaways, including the stunning 90th Anniversary 4K Ultra HD & Blu-ray steelbook of the film.
Our gorgeous first night crowd will also get a free copy of Token Homo's new queer horror zine Body Parts: Frankenstein's Peculiar Progeny when it gets published after the screening… That should give you more than enough queer horror to sink your teeth into before our next night at The Castle…
Remember, we want to build our new film club with everyone who comes along! You know, so we can all hold hands if things get really scary… Join us in the cinema bar after the film to chat about horror and how we can turn this bag of bits into something beautiful.
@tokenhomo ? @lastframeclub