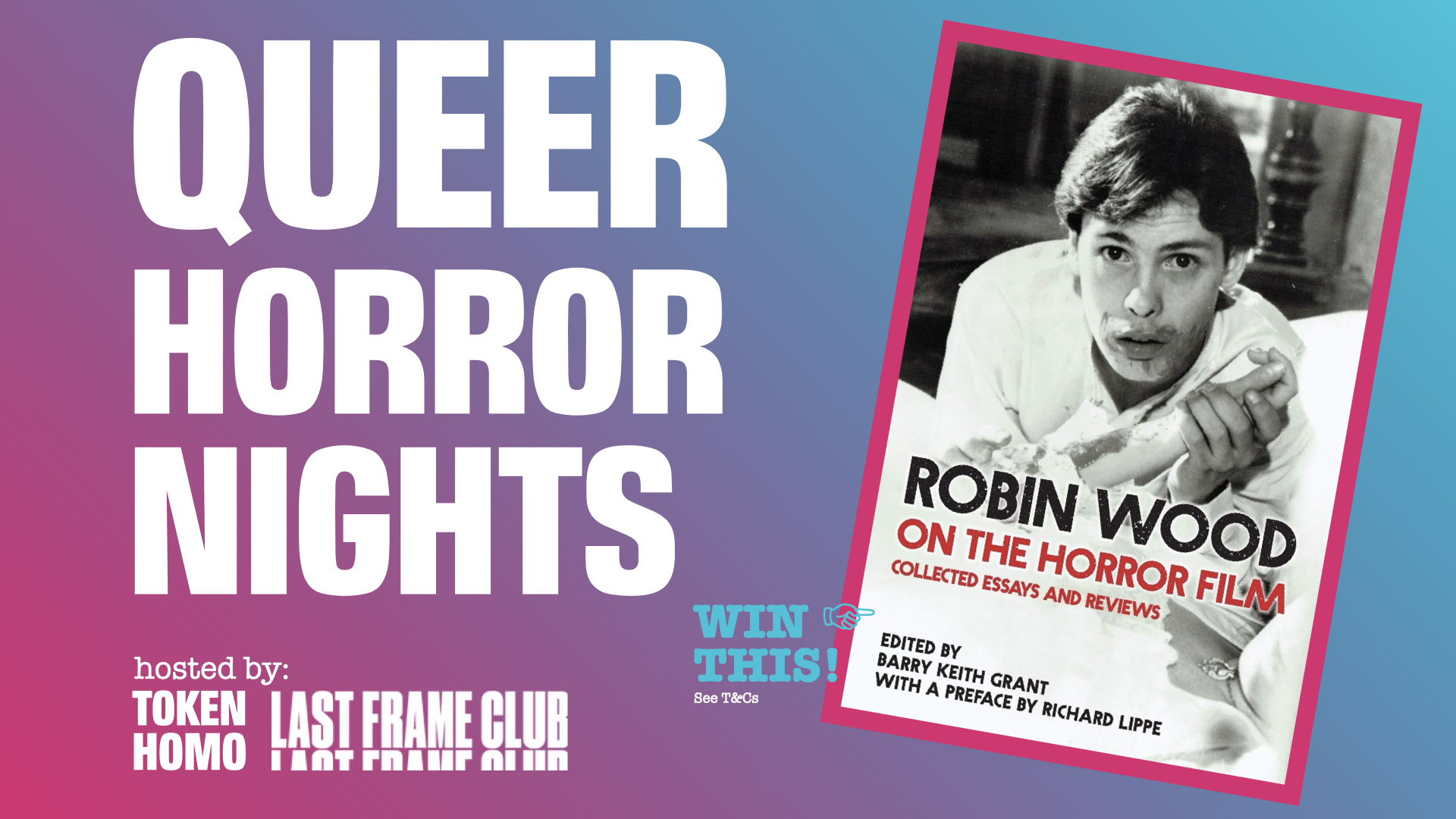 As TOKEN HOMO x LAST FRAME CLUB get ready to launch our first season of Queer Horror Nights film screenings, we're starting an irregular newsletter.
Sign up to be first in line for event info, ticket offers, newsletter goodness & some gory giveaways (like this one!).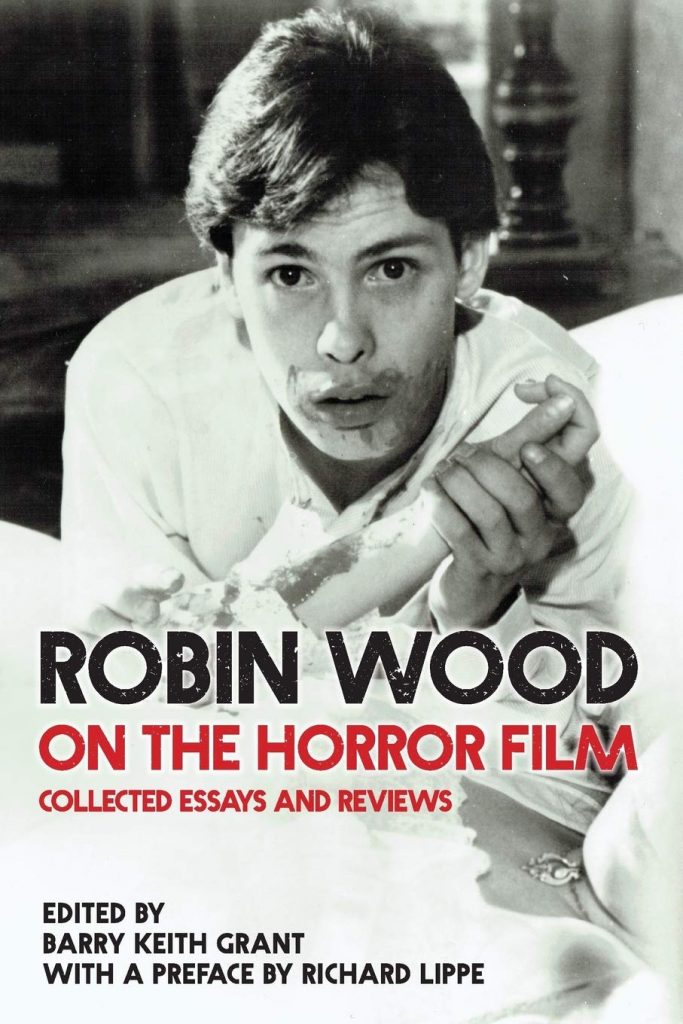 GORY GIVEAWAY: Sign up by 23:59 on 29 JAN 2022 for a chance to win a copy of one of our favourite collections of queer writing about horror cinema, "ROBIN WOOD: ON THE HORROR FILM"! (See Rules below)
Robin Wood (1931 – 2009) theorised horror cinema as Western culture's "collective nightmares" and explained how the movie monsters we love symbolise the "return of the repressed". His 1979 edited collection of essays – co-produced with Richard Lippe for a programme of horror film screenings at the Toronto International Film Festival – The American Nightmare: Essays on the Horror Film, was pivotal to the critical appreciation of horror cinema. If you're looking for a queer-informed understanding of horror cinema, there really is no finer place to start your reading.
RULES:
Sign up HERE
Enter once per email address (multiple signups will be ignored!)
Your registration must be received by 23:59 on 29 JAN 2022
One winner will be picked at random by us on 30 JAN 2022
Please respond within 48hrs to our email notification (or we'll pick another winner!)
UK entrants only (winner's UK postal address required to verify & send prize, obvs…)
This competition is not connected with Twitter, Facebook, Instagram, the publishers of ROBIN WOOD: ON THE HORROR FILM or Robin Wood's estate. It's just us, & all our decisions are final 😉
DM for questions @tokenhomo x @lastframeclub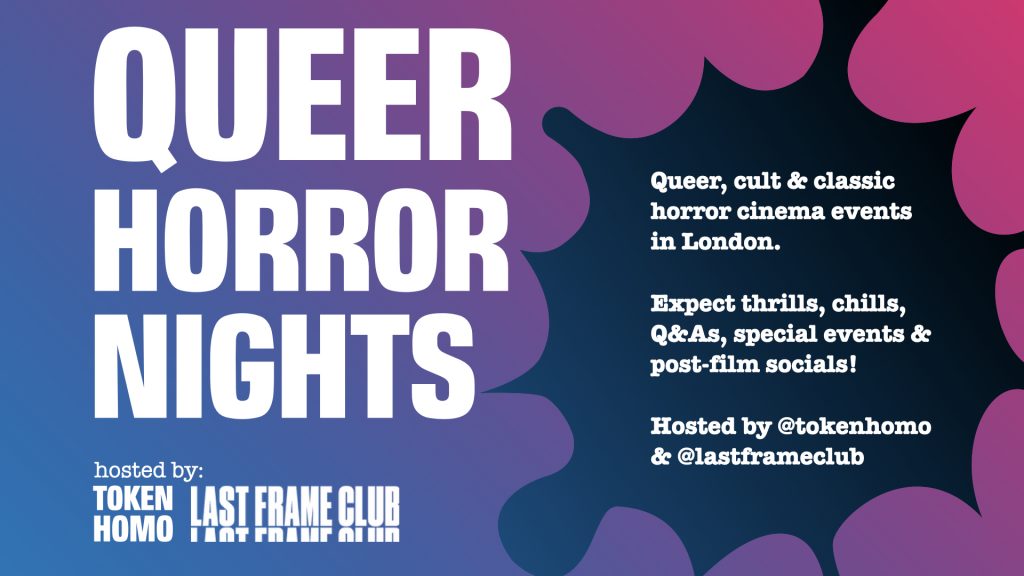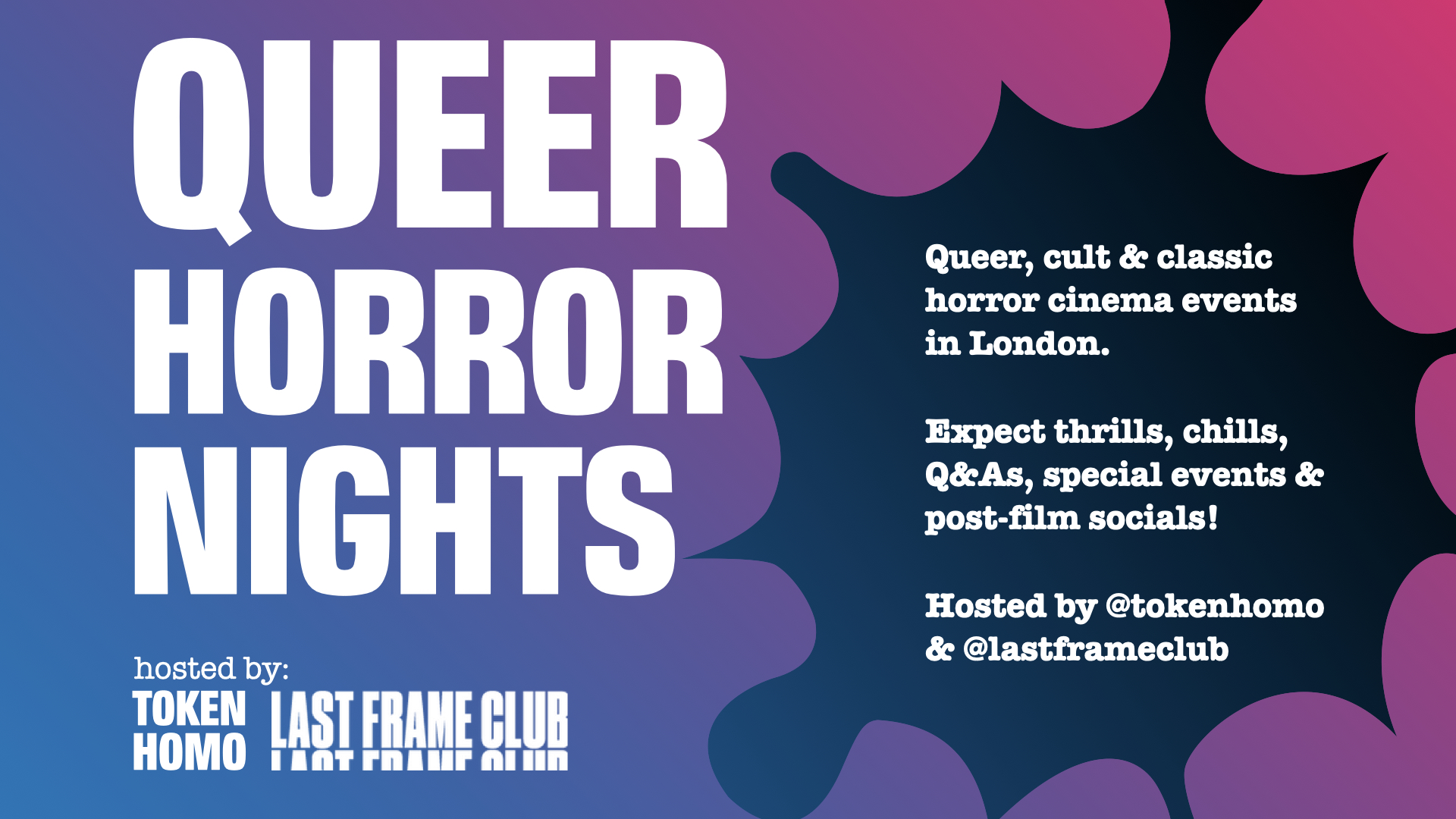 SIGN UP!
Sign up for our newsletter, be first in line for news about Queer Horror Nights, get ticket offers & enjoy some old-fashioned gory giveaways!