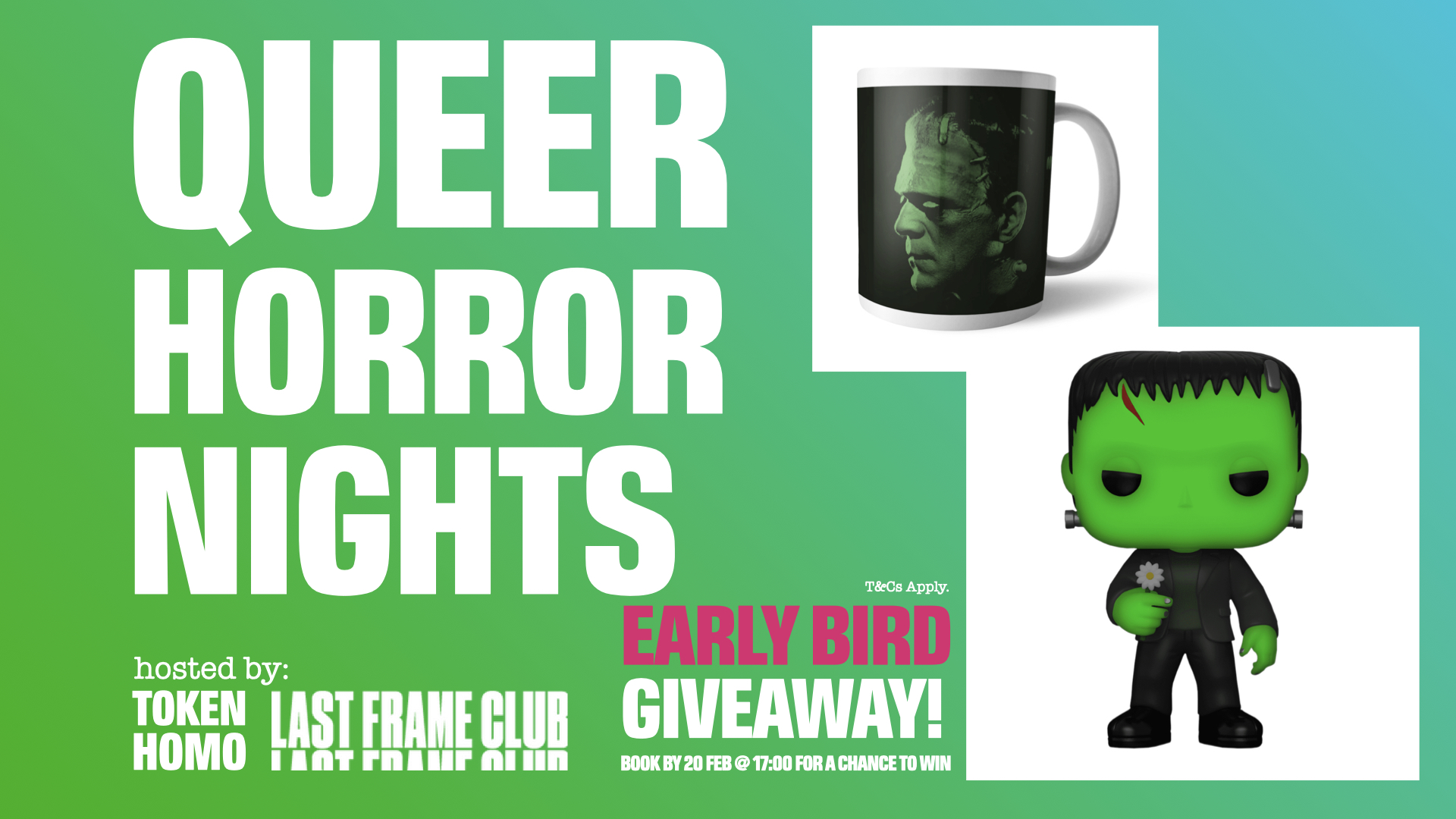 To celebrate the launch of #QueerHorrorNights, Last Frame Club x Token Homo are giving away some lovely FRANKENSTEIN horror merch. T&Cs apply.
NOW CLOSED! But we've got some fabulous giveaways at the event. See you there!
Queer Horror Nights is a new film club devoted to queer, cult and classic horror cinema. Our first Q-RATED! season celebrates horror movies directed by queer filmmakers.
Book your tickets for our launch screening of FRANKENSTEIN at The Castle Cinema by 17:00 SUN 20 FEB 2022 to be entered into Early Bird Prize Draw. Prizes include a retro Boris Karloff monster mug and a gorgeous glow-in-the-dark Funko Pop! Terms and conditions apply (see RULES below).
FRANKENSTEIN d. James Whale, 1931 + Season intro & Bar social
27 FEB 2022 // 17:00 // The Castle Cinema // London E9 6DA
Tickets: £9.00-£11.00 // BOOKING NOW!
RULES:
Book your tickets from thecastlecinema.com by 17:00 SUNDAY 20 FEB 2022 for a chance to win!
No additional purchase or application required.
All seat numbers booked & cleared at this time will be entered into our Early Bird Prize Draw.
Prizes will be drawn by us at the event (17:00 SUNDAY 27 FEB 2022).
One prize only per seat number.
This competition is not connected with Universal Studios, Funko Europe, Instagram or The Castle Cinema. It's just us, & all our decisions are final ?
Prizes / the draw can be withdrawn at any time.