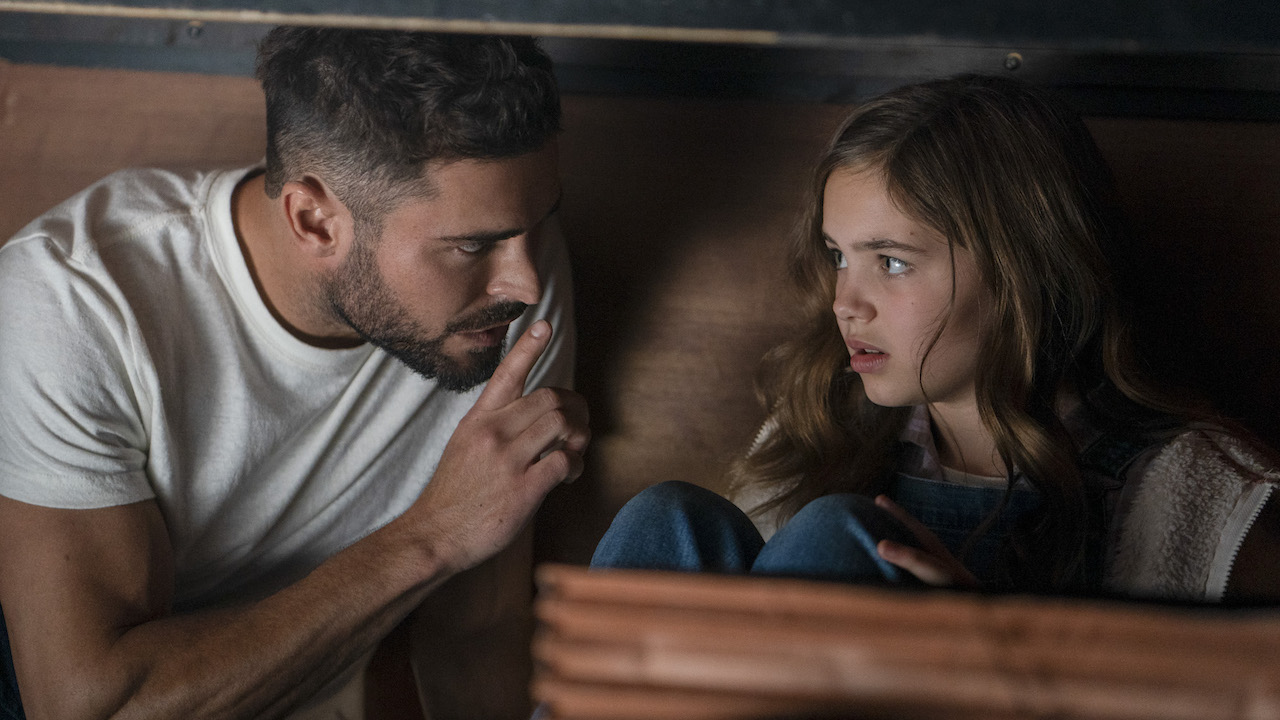 If you want to watch one Stephen King adaptation about a young girl discovering her superpowers, watch Kimberly Peirce's CARRIE from 2013. The groundbreaking dyke filmmaker takes considerable effort to show how Carrie White discovers and nurtures her telekinesis, making narrative and emotional sense of the final gymnasium-destroying apocalypse.
Now, I know I'm biased having recently screened CARRIE as part of our #QueerHorrorNights, but the comparison with FIRESTARTER (2022) is worth repeating for two reasons… Firstly, the industry misogyny and fanboy reverence for De Palma's original CARRIE marred the release of Peirce's stab at King, leaving her superhero origin story to be 'pushed' from collective memory (you could argue FIRESTARTER's director Keith Thomas riffs on Peirce's film just as much as he does the Mark L. Lester 1984 original).
But it also highlights how important having some kind of insight or angle is to giving any film an edge, even a supposedly popcorn-friendly studio release like FIRESTARTER. Peirce really understood her outsider duo of Margaret and Carrie White. Thomas gives us nothing of substance to hang this story onto, so by the time it bursts into flame, you're more inclined to snort with derision (enter the tin foil troopers…) than recoil in terror.
That's not to say that there aren't moments to be enjoyed. The idea of a family of mutants rising from botched medical experiments is neatly conveyed, and I personally loved the emotional notes when runaways Charlie McGee (Ryan Kiera Armstrong) and her dad Andy (Zac Efron) take shelter in the home of Irv Manders (John Beasley) and his bed-ridden wife, Essi (a briefly glimpsed Sheila Boyd). Anytime Kurtwood Smith is on screen (here as the 'retired' cause of all this chaos, Dr. Joseph Wanless), I'm certainly gonna be up for the trip.
But the attempts to modernise the story (ridiculous X-MEN style contact lenses to protect DSI agents from the family's superpowers…) crash hard into the derivative 80s synth score (I know it was co-composed by John Carpenter but it doesn't fit the style of the movie nor does it rise to the required drama of the climax…) to leave the film an undercooked mess. The montage moment where Charlie learns how to target her superpowers in the forest before going on the rampage is so perfunctory it feels like it belongs in a cheaply shot children's TV movie.
I realise every FIRESTARTER review needs a suitable flame-grilled metaphor, so here's mine: Keith Thomas' remake is like a hastily arranged trip to the park with one of those disposable BBQ trays. Familiar time with your childhood friends will always be great, but your meal was burnt at the edges and raw in the middle.