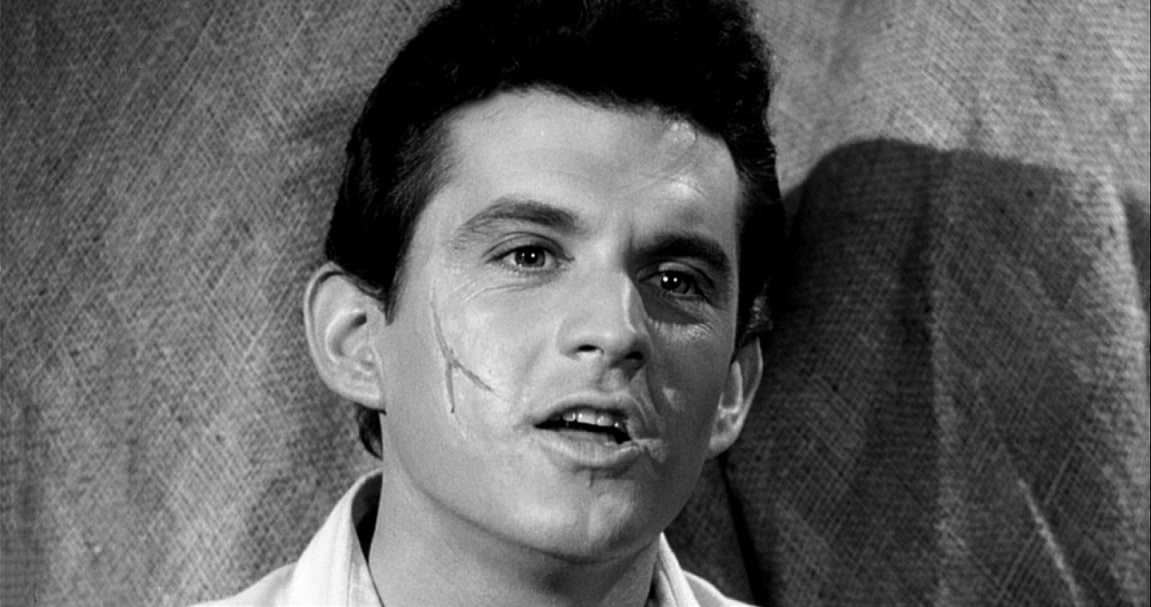 A cautionary tale… THE VIOLENT YEARS (1956) on Amazon Prime Video UK is not what you think it is… Select "Watch Now with Prime" on your Fire TV Stick and instead of the Ed. Wood Jr. penned girl gang movie, you get an Ed Wood Jr. part-penned (possibly under the pseudonym Larry Lee (1)) boy gang movie. Regardless of what you came looking for, ANATOMY OF A PSYCHO (1961) is a fun take on trad juvenile delinquency themes.
Hunkered down in a shack with his buddies, Chet (Darell Howe) vows revenge for the death row execution of his big brother, the man who kept his younger siblings from the orphanage whilst pursuing a career as a murderous hoodlum. Ignoring his sister Pat (Pamela Lincoln), Chet starts out blind to his brother's shortcomings ("He didn't do it, he told me!"), before going off the rails – and ultimately escaping up a pylon – driven by the titular emotional unravelling.
Directed by Brooke L. Peters (aka Boris Petroff) and shot in inky B&W with beyond paygrade exteriors by Joel Colman, the acting occasionally misfires. There's some deliriously diva-ish pouting from otherwise handsome Howe, and a jail cell encounter between father (Russell Bender, I kid you not…) and pretty boy son (Ronnie Burns) that gets twisted out of shape: the line "I'm scared Dad" is delivered with a quivering a lip followed by a buttward glance from a correctional officer as "Dad" leaves the cell…
Such a film wouldn't be complete without the delicate whiff of a sissy boy subplot, and here Bobby (Frank Killmond) protects the man he "loves" – landing an innocent-ish man in prison – before finally cracking under 'intense' police pressure ("I think I know that boy better than you do, let's wait a few more minutes…"). Fearlessly escalating it's own excess, TOKEN HOMO's favourite moment involves an (anti-)heroic reveal of Chet's facial scar from an earlier scrap which surely prefigures John Waters' own juvie crime drama – and another TOKEN HOMO fave – FEMALE TROUBLE (1974).
Of course, this is a chaste tale from another era, where a hoodlum waits outside for his "girl" to slip into a nightdress whilst sporting his own retro J Crew combo of pressed shirt, creased chinos and fuck-me pumps. But there are some handsome sites to behold… Hang around long enough and you'll be rewarded with a few glimpses of Chet's exposed midriff as he scraps his way to hell. Come the final confrontation – and echoing his fall even as he rises – Chet's sagging jeans slip further as he mounts a power pylon, tantalisingly revealing the band of his tighty whities as he clambers to crisis ("Get away from me!! I didn't do nothing!!").
Swerving a retributive firestorm, ANATOMY OF A PSYCHO ends with an attempt to reassure us that, despite his crimes, mentally ill Chet will be taken care of by the same criminal justice system that recently gassed his bro… "You can trust me boy. I'm not gonna hurt you, see?" Now, where have I heard that before…?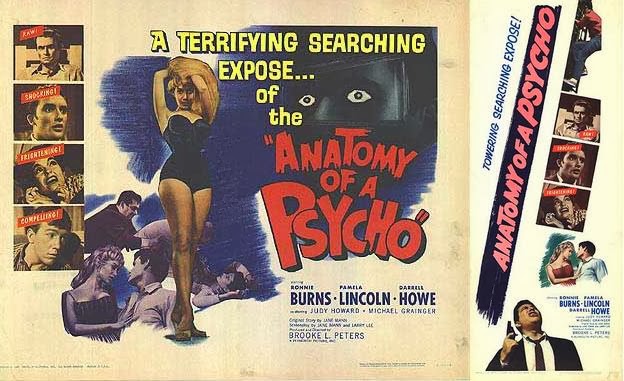 IN BRIEF: A scarred but still handsome hoodlum pursues a downward spiral of insanity leading to mayhem and murder.
IN BRIEFS: 1 out of 5. Like lingering too long in the locker room before you finally catch a glimpse. But it's a tantalising peach.
READING (between the lines…)
(1): Wikipedia https://en.m.wikipedia.org/wiki/Anatomy_of_a_Psycho
Streamed late from Amazon Prime Video UK, 28 DEC 2018.