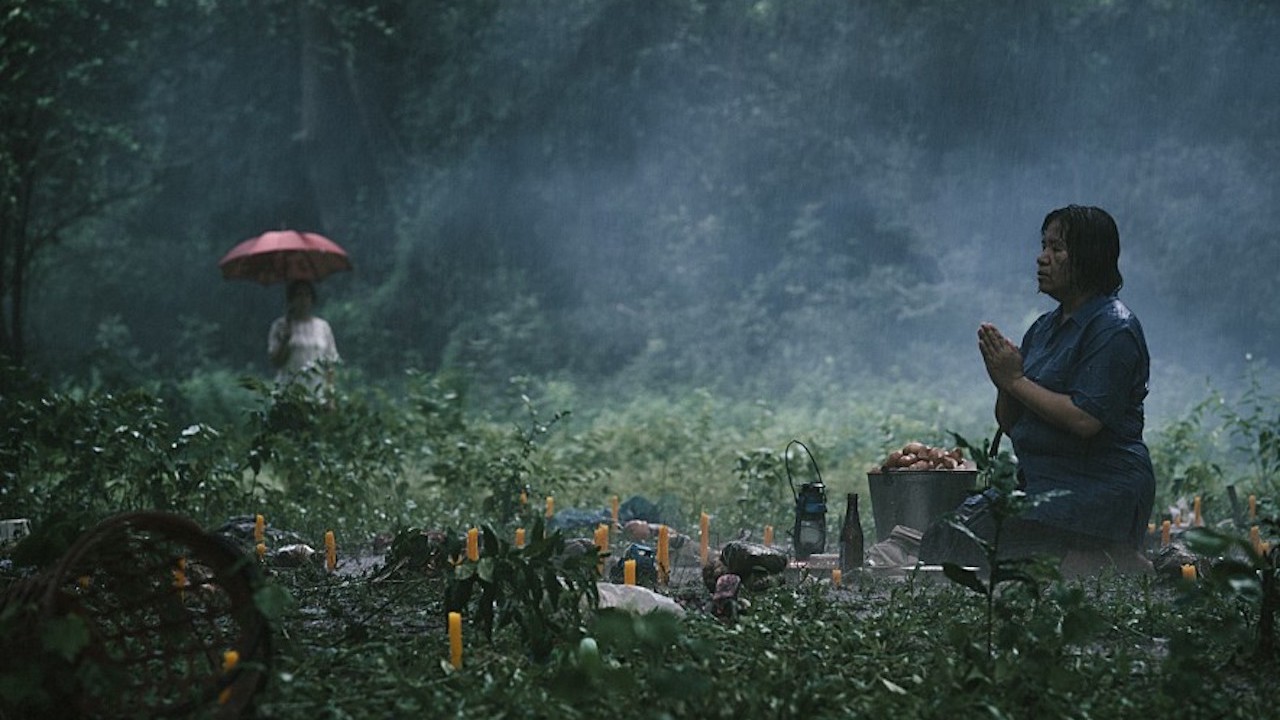 In a film that deals so explicitly with issues of faith and family lineage, it's probably wise to start with a confession…. I don't have much patience for possession movies (despite or because of being an avid horror fan…), nor am I overly keen to rush into the deadening embrace of yet more found footage (a fad that, like the undead, shows no sign of fading away…).
Banjong Pisanthanakun's THE MEDIUM was billed as a "mocumentary" by BFI in their LFF programme notes, and perhaps that was enough to hood-wink me into putting my prejudices aside (although that did make me think of a spiritual SPINAL TAP…)? But then, the film is indeed at its strongest when adhering to a more formal documentary shooting style, revealing to audiences the arcane intricacies of people and place. It's only when there's a need to ramp up the action that THE MEDIUM defaults to the 'by any camera lens necessary' broken rule book of too many found footage films, a credibility sapping haul of CCTV, mobile phone footage, and an increasing number of on-screen camera crew to document the hyperventilating drama.
Getting to the other problem I have with this form, possession movies are often the most gendered of modern horror, relying (as they almost always do…) on the possession of a young woman for their dramatic effect. Now, whilst other national cinemas are entitled to make their own mistakes, the causal rather than questioning use of female abjection as horror – where menstruation, vaginal pain and libidinous sexual desire are used as evidence of the ultimate evil – is a disease that seems to have crossed over from way too many Western versions of this same story. When the possessed young woman (told you!) in THE MEDIUM is finally exposed, it's through an incredulous, slut-shaming use of CCTV (ditto!) where she's caught on camera taking it doggy style from a fat naked guy who clearly loves his dog meat…
And whilst we're on the debit side of the ledger, what about those untranslated inter titles at LFF's screening at Odeon Luxe West End? There are so many of them, one can only assume they are intended to convey form and meaning, even counting down into the climax and eventual epilogue. It's therefore beyond frustrating to leave them unaddressed in the subtitles at a major international film festival…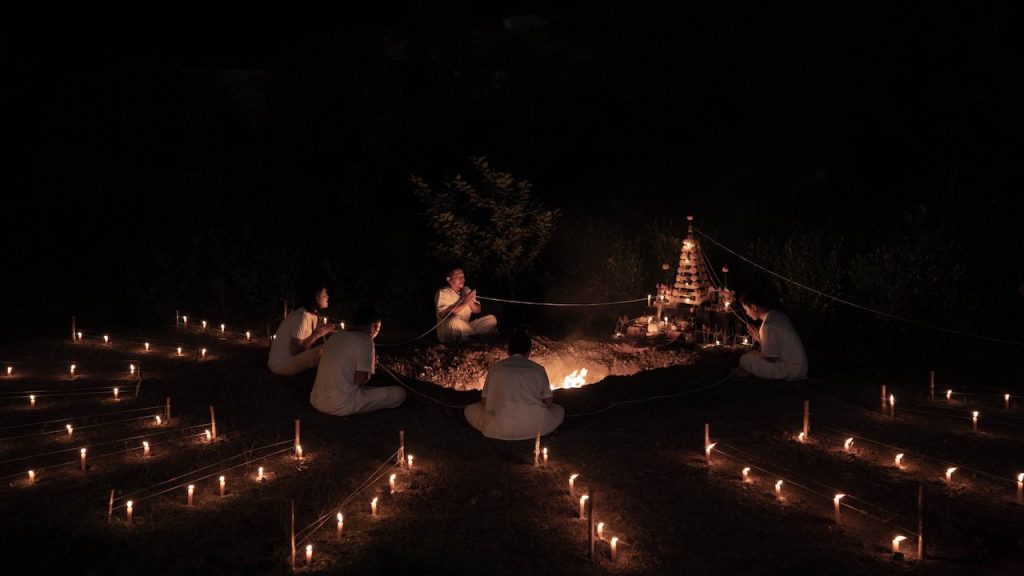 Where THE MEDIUM succeeds is in its powerful study of the intricate details of everyday life and the weird cocktail of faith that creates the backdrop and spiritual soup at the heart of this story. We learn that Nim and her family are home to a resident and revered spirit, Ba Yan, who jumps generations from one family member to another. Nim got the hosting gig after her older sister Noi ducked out, and we learn in charmingly naturalistic pieces to camera how she has become settled with this situation over the years, operating as a shaman for her rural community while Noi illegally trades in dog meat from the local food market. Noi has also converted to Christianity but is uncertain which faith to turn to when her daughter Mink starts to display worrying symptoms of possession. Is this Ba Yan looking for a new home, if so, what should be done to prepare young Mink for the transition? Or is it, as Nim fears, something far more sinister?
It's THE MEDIUM's documentary depiction of another place that creates a compelling context for horror. I don't mean that in an othering, 'foreign lands' kind of way: with less than 1 million Christians in Thailand, the appearance of a full-blown Christmas pageant will surely convey enough alienating detail for domestic as well as international audiences. So too the rural pagan beliefs that swirl amongst the epic statues of Buddha we see dotted around the landscapes of the Thai region of Isan. Nim's home, the market and Mink's place of work all communicate rich everyday detail that both fully justifies the documentary format and attempts to root the operatic excess that is to come.
As the horror increases, the film builds on this practical materiality, from the filth of the discarded objects Mink has secreted around her room, to the candles that form the boundaries and ley lines of an early attempt to ward off the angry the spirits. The film eventually transcends its documentary form and leaps into an epic shamanistic exorcism, staged in an abandoned thread factory setting that would put Punchdrunk to shame: thread, candles, pots, invasive plants and piles of human clutter all littering the spiritual battleground.
Another enormous plus is lead actor Sawanee Utoomma, playing an indefatigable shaman not prone to hysterics – until one act of defilement too far – charismatic explainer of her role as physical home to Ba Yan and stoic victim of her sister's selfishness. She's the sort of female horror lead I wish we had more of and reminded me for no real reason of the many joys of BORDER. No, I'm not saying Nim's a woodland troll. More, it's still unusual in genre cinema to spend time with any woman past her twenties…
THE MEDIUM repeats the tired, gender role plays of too many possession movies and it would have been nice to see the film use its mixed faith setting to embark on a different journey. Similarly, the documentary/found footage format shows yet again to be of limited scope, getting in the way of the horror as evermore on-screen techniques need to be found to keep the cameras rolling (creating a fifth wall between us and the action). But in these days of 'not really horror' and an over emphasis on psychology rather than external threat, it's a joy to encounter a full-throated genre roar that's unafraid to throw its potsherds at the wall.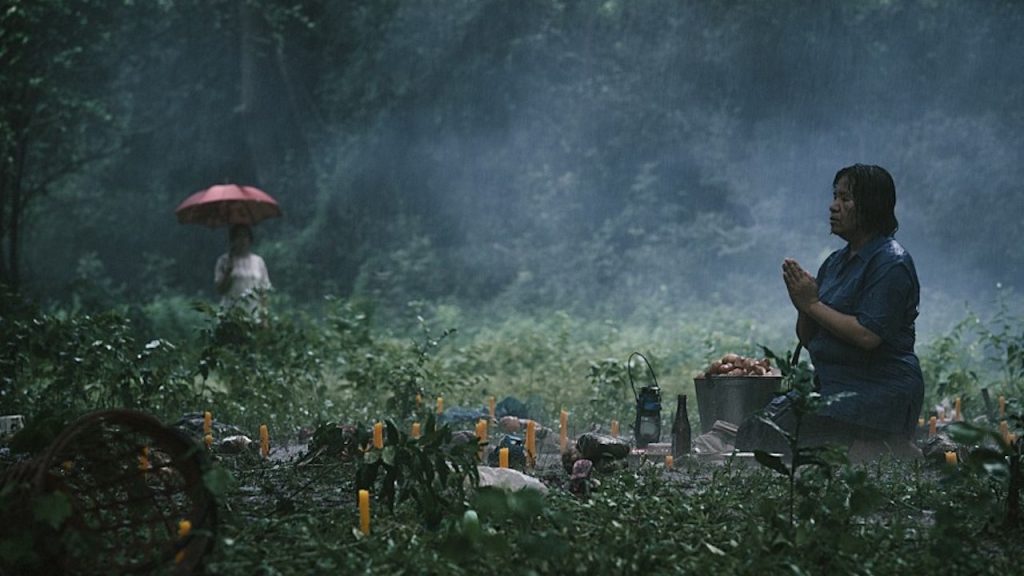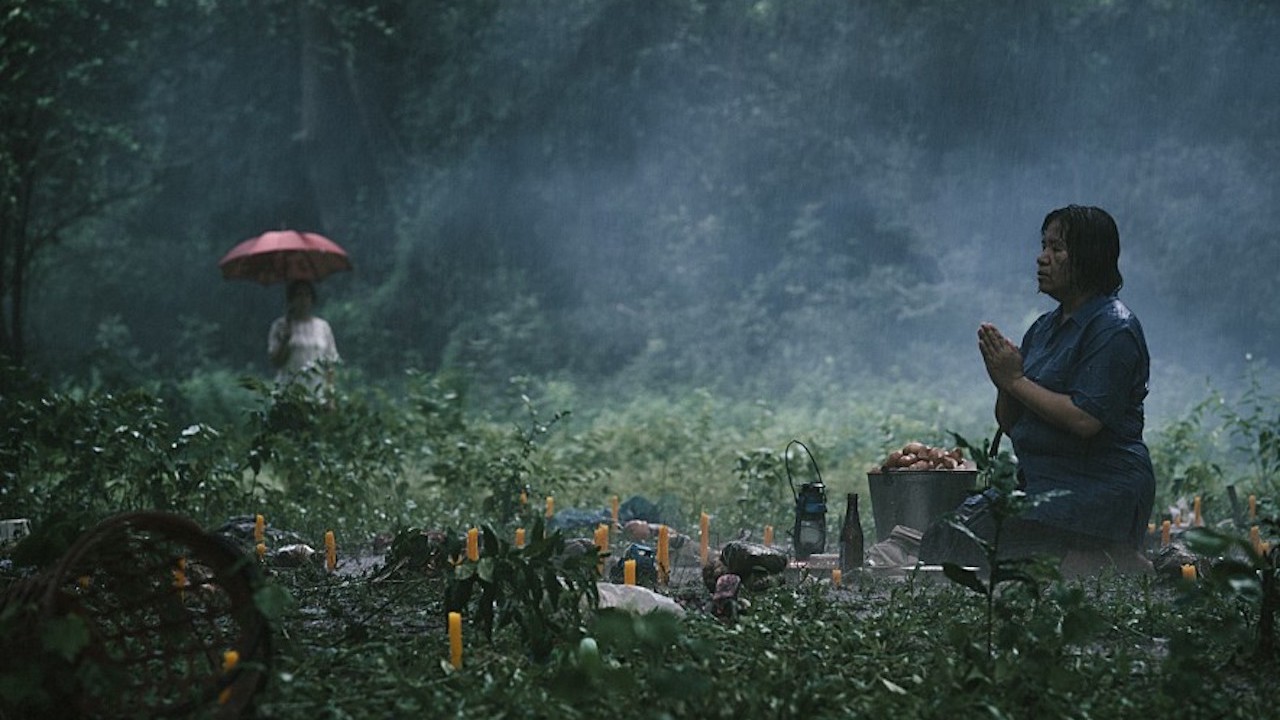 In brief: Banjong Pisanthanakun's THE MEDIUM is a mocumentary/found-footage tale of possession in the Thai region of Isan. The film screened in the Cult strand of the 65th BFI London Film Festival at ODEON Luxe West End (08 OCT 2021).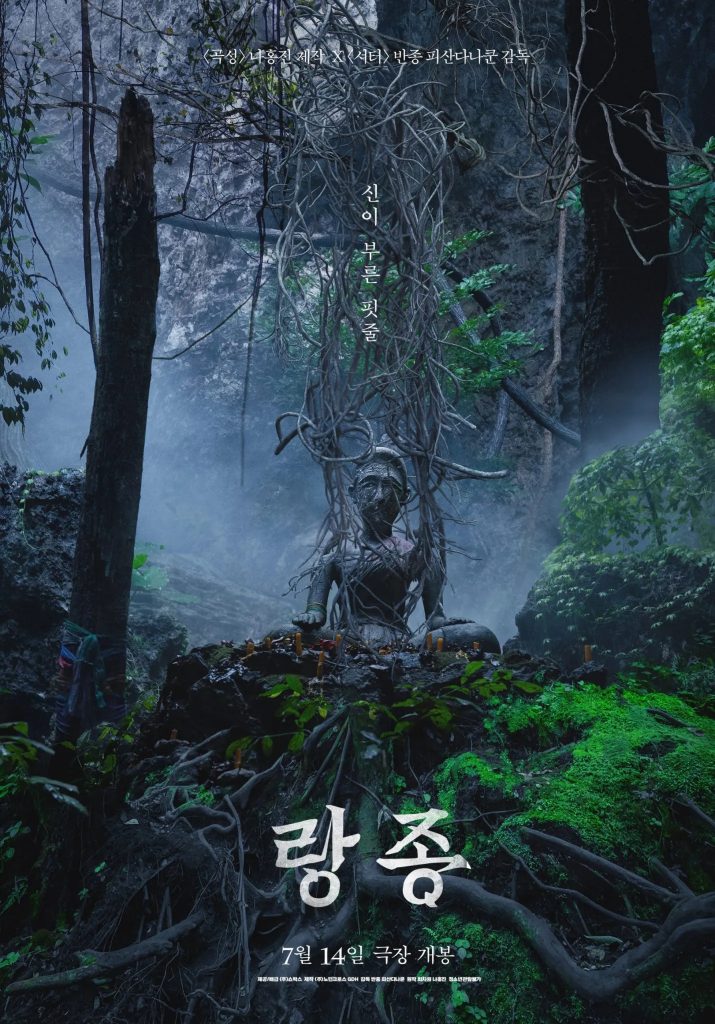 ---
An earlier version of this review was posted at radiantcircus.com.