Registrations have closed.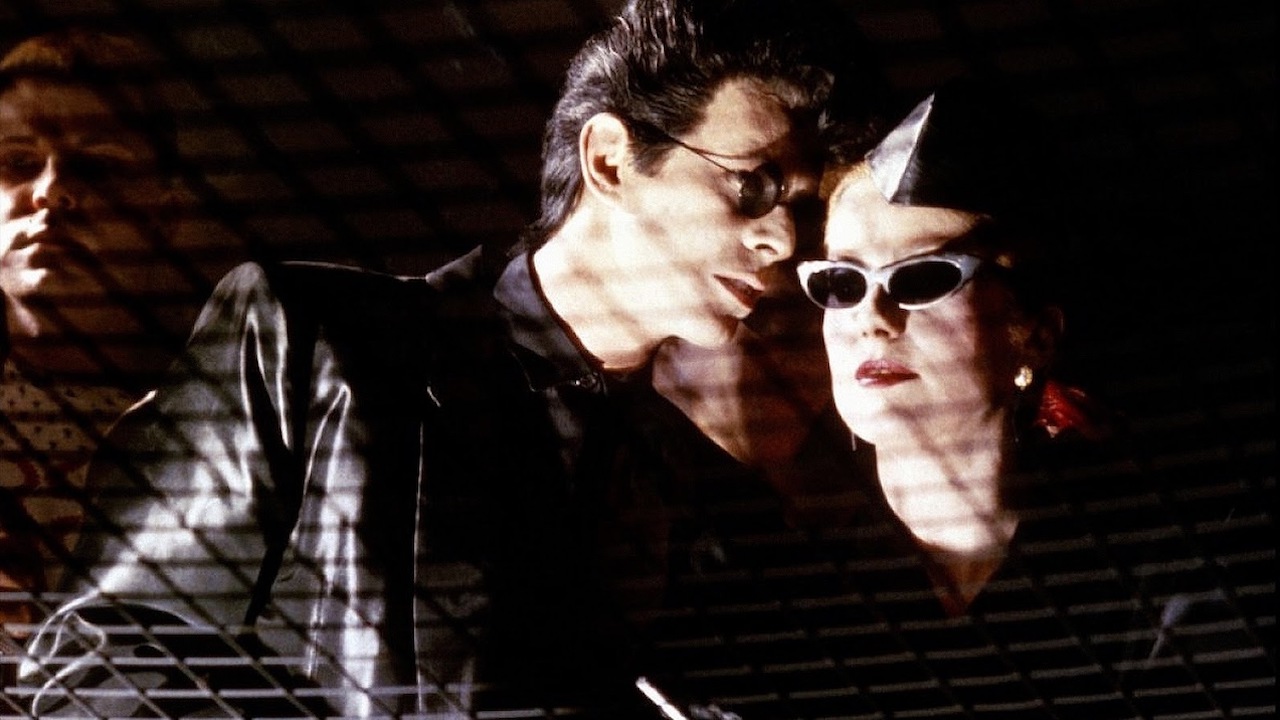 BITE ME! Queer Horror Double Bill [19 SEP 2021]
151
151 people viewed this event.
LAST FRAME FILM CLUB and TOKEN HOMO [aka RADIANT CIRCUS] are reviving the classic Sunday Tea Dance time slot for anyone who wants a bit more out of their weekend. Settle down in the darkness with us to enjoy some cult, classic and contemporary horror, starting with a double bill of vampire movies we're calling BITE ME!
Tony Scott's high camp melodrama THE HUNGER (1983) features screen icons Catherine Deneuve, David Bowie, and Susan Sarandon and is all about "a love triangle [that] develops between a beautiful yet dangerous vampire, her cellist companion, and a gerontologist*".
We'll follow that with Ana Lily Amirpour's modern day Iranian skateboarding indie kid, A GIRL WALKS HOME ALONE AT NIGHT (2014): "In the Iranian ghost-town Bad City, a place that reeks of death and loneliness, the townspeople are unaware they are being stalked by a lonesome vampire."
That's plenty to get our teeth stuck into…. but we want this event to be the first of many so let's take the relaxed social time between screenings to sample the gorgeous craft beverages of the Filly Brook and get to know each other (but not in a creepy way…).
[*Which is the study of ageing in case you need to look it up (we did!).]
EVENT INFORMATION
Filly Brook, 392 Grove Green Road, London, E11 4AP
Both films will be captioned. Filly Brook is an accessible venue.
This event is strictly 18+ due to licensing and film content.
This event is FREE(!) but you must reserve a ticket to guarantee entry.
Part of Leytonstone Loves Film 2021.
THE HUNGER d. Tony Scott, 1983
John (David Bowie) is the lover of the gorgeous immortal vampire Miriam (Catherine Deneuve), and he's been led to believe that he'll live forever, too. Unfortunately, he quickly deteriorates into a horrible living death, and Miriam seeks a new companion. She soon sets her sights on Sarah (Susan Sarandon), a lovely young scientist, who quickly falls under Miriam's spell. However, Sarah doesn't warm up to the concept of vampirism easily, leading to conflict with Miriam.
A GIRL WALKS HOME ALONE AT NIGHT d. Ana Lily Amirpour, 2014
Residents of a worn-down Iranian city encounter a skateboarding vampire (Sheila Vand) who preys on men who disrespect women.