Registrations have closed.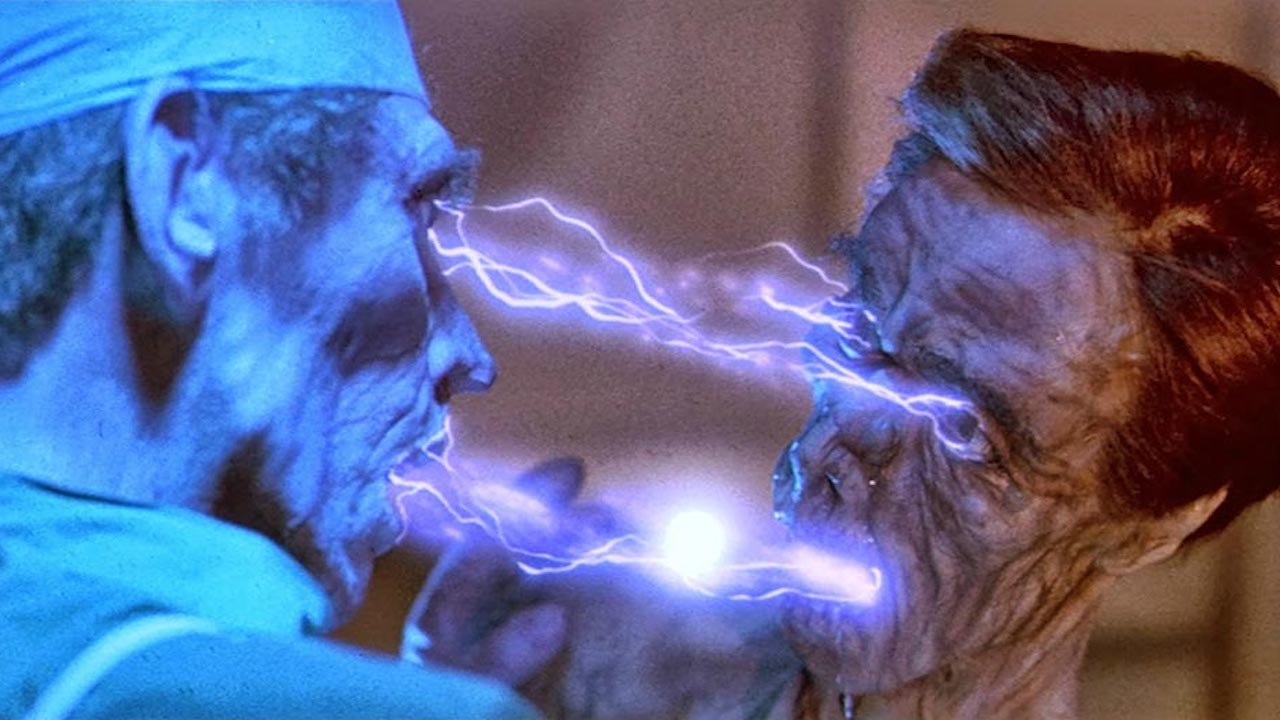 TRASH OR TREASURE? LIFEFORCE at Rule Zero (Sunday 29 January 2023)!
131
131 people viewed this event.
BAR TRASH does Brunch! The cult film event now comes with a series of brunch-time servings. Order food from Rule Zero's delicious brunch menu (billed separately), then settle down for some cult movie mayhem with your effervescent host, Token Homo. Film £3 / Film + Bottomless Prosecco £25.
LIFEFORCE
Directed by Tobe Hooper
Starring Steve Railsback, Mathilda May, Peter Firth, Patrick Stewart
1985 | 106mins | UK | 18
"IN THE BLINK OF AN EYE THE TERROR BEGINS"
A race of space vampires arrives in London and infects the populace, beginning an apocalyptic descent into chaos.
LIFEFORCE is based on Colin Wilson's novel The Space Vampires, written by Dan O'Bannon (ALIEN), directed by Tobe Hooper (THE TEXAS CHAIN SAW MASSACRE, POLTERGEIST) and features special effects by Academy Award winner John Dykstra (SILENT RUNNING, STAR WARS, BATMAN & ROBBIN). It was a box office bomb.
This notorious film is showing as part of the new BAR TRASH season, TRASH OR TREASURE? Resurrecting "The Worst Films of All Time". Producer Menahem Golan – of Cannon Films – was listed in the "Rogues' Gallery – Who's Who in the World of Bad Movies" by Harry and Michael Medved in their book, Son Of Golden Turkey Awards (1986):
"After 20 years of phenomenal success in Israel, Menahem Golan and his cousin Yoram Globus, took over Cannon Films in 1979, concentrating since that time on shabby, exasperating, and exploitative quickies including THE HOSPITAL MASSACRE (1982), THE LAST AMERICAN VIRGIN (1982), [and] Lou Ferrigno's HERCULES (1983)…Two of producer Golan's rare big-budget efforts (the $20-million SAHARA [1984 with Brooke Shields] and the $25-million LIFEFORCE [1985]) have proven two of his biggest turkeys, critically and financially."
But how bad is it…?
Join Token Homo and help him decide with our new 'trash or treasure' polling cards. BAR TRASH films are served with themed drinks, introductions, intermissions, prize giveaways and subtitles (where possible!). Brunch films £3 / Film + Bottomless Prosecco £25. BOOKING NOW!