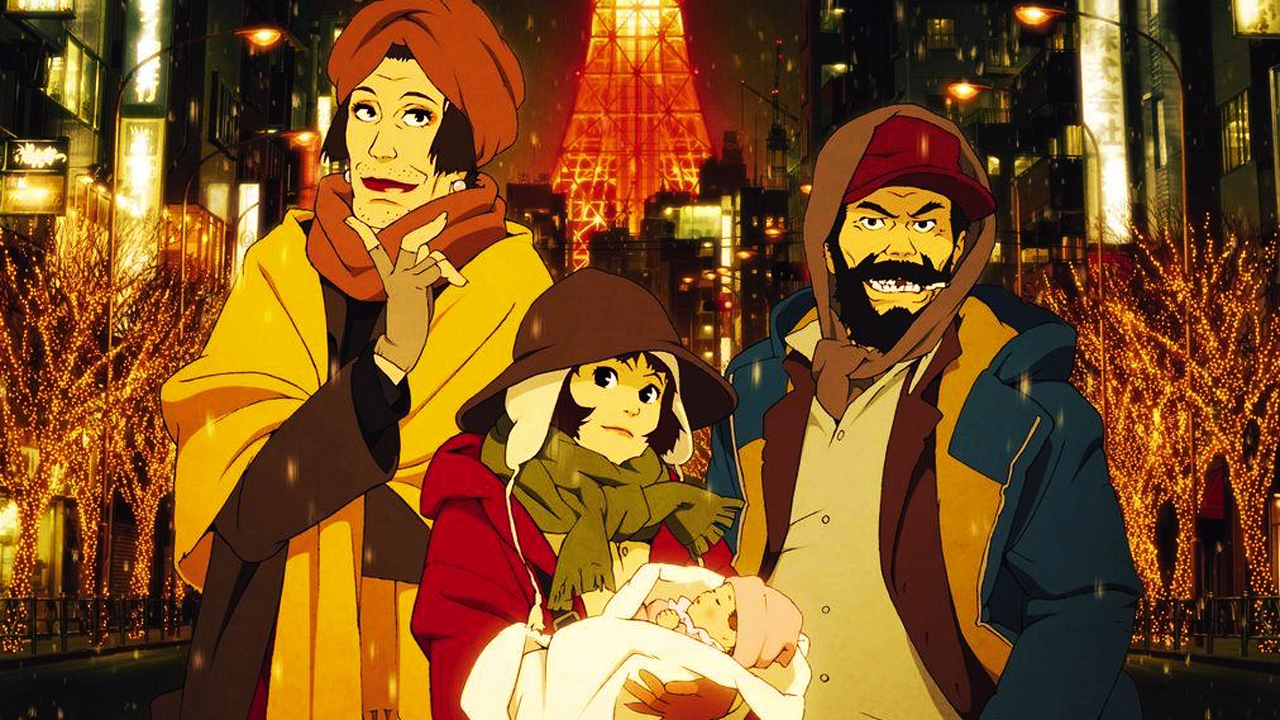 ANIME CLASSICS – TOKYO GODFATHERS at Rule Zero (Mon 18 Dec 2023)!
35
35 people viewed this event.
ANIME CLASSICS – TOKYO GODFATHERS (Tōkyō Goddofāzāzu)
dir Satoshi Kon
2003 / Japan / 92mins / Japanese with English subtitles
Doors: 7pm / Intro + Film: 7:30pm / Food served to 9pm / Event: 18+
"MEET THE ULTIMATE DYSFUNCTIONAL FAMILY."
On Christmas Eve, three homeless people living on the streets of Tokyo discover a newborn baby among the trash and set out to find its parents.
Trans woman Hana (Yoshiaki Umegaki), angry alcoholic Gin (Tôru Emori), and disillusioned young runaway Miyuki (Aya Okamoto) survive together as the oddest of throuples. Tensions between them are sometimes raw (expect homophobic slurs and misgendering) but as we learn about their past lives, vulnerabilities are exposed and a riot of misadventures helps them recover what they've lost. A modern parable of family, resilience and redemption on the streets of the most populous city on earth, TOKYO GODFATHERS is a Christmas miracle for everyone finding their own way.
"TOKYO GODFATHERS is the closest thing we'll see to an anime pantomime, an end-of-year revel that turns everything on its head… The story is compassionate but unsentimental – a work of honest emotion on the level of MY NEIGHBOR TOTORO or Frank Capra's Christmas masterpiece, IT'S A WONDERFUL LIFE."

Jonathan Clements & Helen McCarthy, The Anime Encyclopaedia
ANIME CLASSICS is a celebration of Japanese animation, hosted by queer film fanatic Token Homo (BAR TRASH). All films screen in Japanese with English subtitles and an introduction. Tickets £3.