Registrations have closed.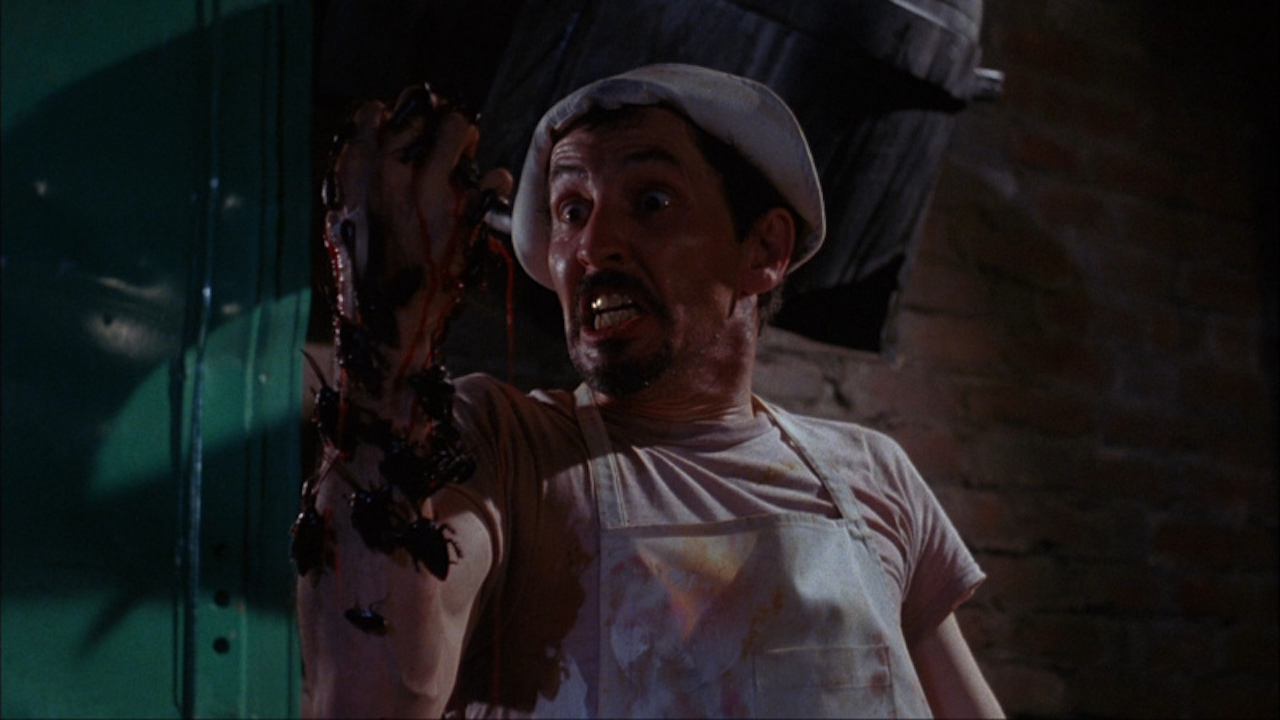 TRASH PLANET 2 – THE NEST at Genesis Cinema (Weds 29 Nov 2023)!
52
52 people viewed this event.
Director: Terence H. Winkless
Producer: Julie Corman
Cast: Robert Lansing, Lisa Langlois, Franc Luz, Terri Treas
1988 | Film: 87mins | USA | Event: 20:45 – 23:00 [18+]
"ROACHES HAVE NEVER TASTED MEAT… UNTIL NOW!"
Genetically engineered killer cockroaches invade a peaceful New England fishing village. But the meat-eating bugs haven't finished mutating…
THE NEST is a lean and effective shockfest, that riffs just as heavily on David Cronenberg's THE FLY (1986) and James Cameron's ALIENS (1986) as it does on the many killer bug movies that came before it. As a result, it's got some epic surprises up its sleeve…
This rarely-screened eco-horror is better-known for its shockingly exploitative "She's just an appetiser" poster and VHS box art. Actor Lisa Langlois complained that her character is never in such a compromising position in the film (and the actual roaches remain a normal size…).
Some of the action effects were borrowed from another problematic Roger Corman production, HUMANOIDS FROM THE DEEP (shown in the very first season of Bar Trash). The infamous B-movie mogul is uncredited here as exec producer, whilst Julie Corman (CHOPPING MALL) – his long-time collaborator and wife – took the helm as producer.
"THE NEST is a roach rout. It's no masterpiece, but in the last 40 minutes, fans of the genre get their money's worth."

Candice Russell, Sun-Sentinel
Bar Trash is a celebration of cult and curious cinema, hosted by queer film fanatic, Token Homo. Films served with themed drinks, introductions, intermissions, prize giveaways, and subtitles/captions (where possible). Tickets £3.