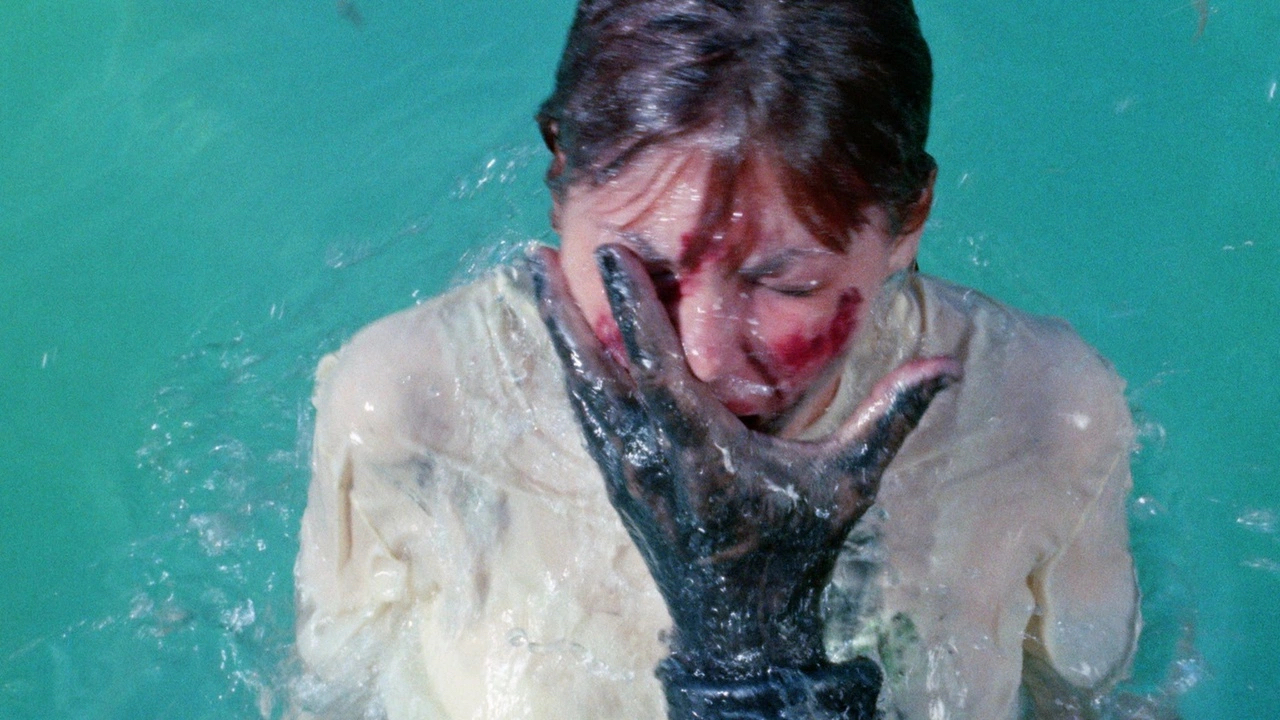 TRASH PLANET 2 – STING OF DEATH at Genesis Cinema (Weds 04 Oct 2023)!
36
36 people viewed this event.
Director: William Grefé
Producers: Richard S. Flink, Juan Hidalgo-Gato, Joseph Fink, Hank Rifkin
Cast: Joe Morrison, Valerie Hawkins, John Vella
1966 | Film: 80mins | USA | Event: 20:45 – 23:00 [18+]
"Filmed deep in the Florida Everglades. THIS IS HORROR!"
Five college students head to the Florida Everglades for a holiday, but run into trouble with a deadly jellyfish-man-monster.
Step into the swamplands to meet DIY filmmaker William 'Wild Bill' Grefé. Over four decades, Grefé created a series of lurid exploitation movies including THE NAKED ZOO (1970), William Shatner serial killer flick, IMPULSE (1974), and psychic shark movie, MAKO: THE JAWS OF DEATH (1976).
STING OF DEATH is a regional, low-budget horror film produced far from the mainstream that develops its own daydream logic and intoxicating (pool party…) atmosphere. Regional horror would soon define the vanguard of the genre (NIGHT OF THE LIVING DEAD is only two years away…) but William Grefé stands out as a pioneer. STING OF DEATH – his third film – was released on a double-bill with another delirious, students-in-peril title, DEATH CURSE OF TARTU (1966).
Bar Trash is a celebration of cult and curious cinema, hosted by queer film fanatic, Token Homo. Films served with themed drinks, introductions, intermissions, prize giveaways, and subtitles/captions (where possible). Tickets £3.