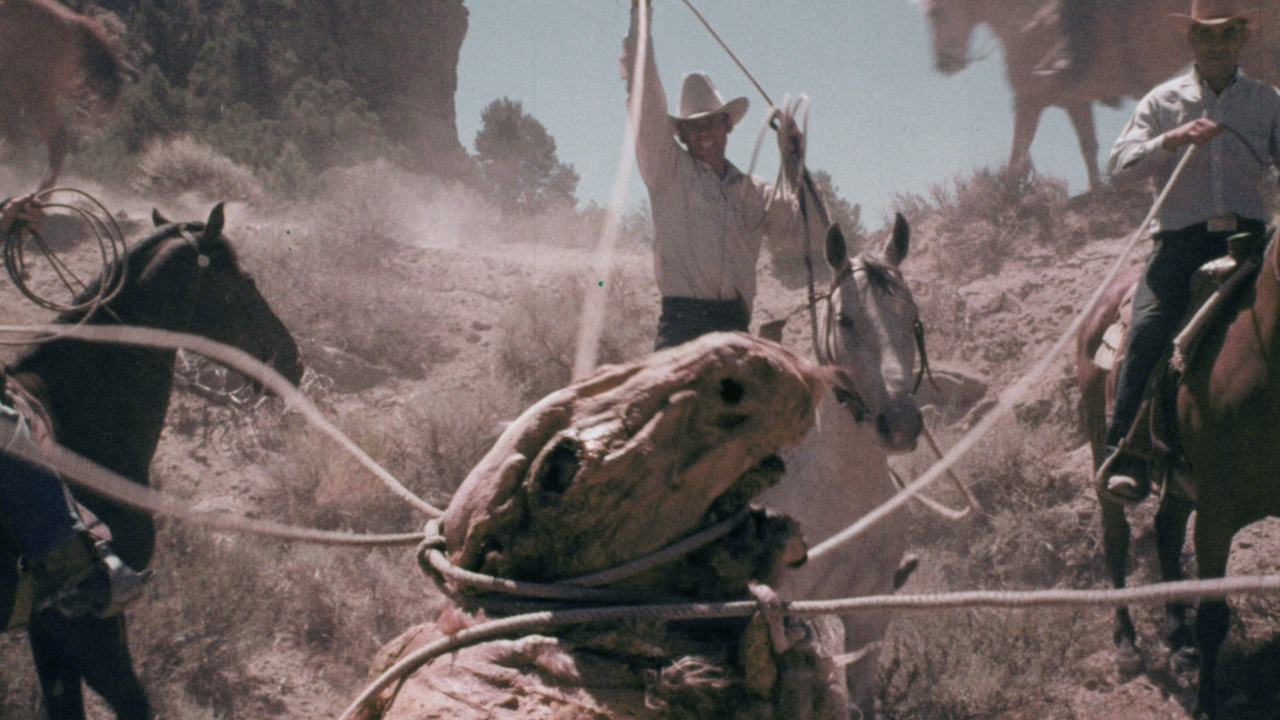 TRASH PLANET 2 – GODMONSTER OF INDIAN FLATS at Genesis Cinema (Weds 11 Oct 2023)!
39
39 people viewed this event.
Director: Fredric C. Hobbs
Producers: Robert S. Bremson, Fredric Hobbs, William L. Sullivan, E. Prentice Welles, Stephen Williams
Cast: Christopher Brooks, E. Kerrigan Prescott, Stuart Lancaster, Peggy Browne
1973 | Film: 89mins | USA | Event: 20:45 – 23:00 [18+]
A mutant sheep is on the move near a ranch community in the American "Old West".
What happens when an infamous visual artist and acclaimed arts educator – Fredric C. Hobbs – directs a monster movie about a mutant sheep terrorising a corrupt community in America's "Old West"? Well, GODMONSTER OF INDIAN FLATS is probably not the answer you'd have in mind…
This is the story of an eight-foot-tall toxic sheep monster that blows up petrol stations, smashes crooked politicians, and terrorises stoners. From the surreal "wild west" locations to the outrageous monster effects and the infamous scene where the Godmonster crashes a children's picnic, this is easily the most inexplicably deranged creature feature in the history of forever. The fact that it's also got something to say about race relations in America's "Old West" makes it even more memorable….
"If you can't love this shambling, ungainly mound of fluff and bone, tottering through the countryside like a giant elderly drunk in a rotting kaftan, then you simply have no soul."

Stephen Thrower, Nightmare USA
Bar Trash is a celebration of cult and curious cinema, hosted by queer film fanatic, Token Homo. Films served with themed drinks, introductions, intermissions, prize giveaways, and subtitles/captions (where possible). Tickets £3.