Registrations have closed.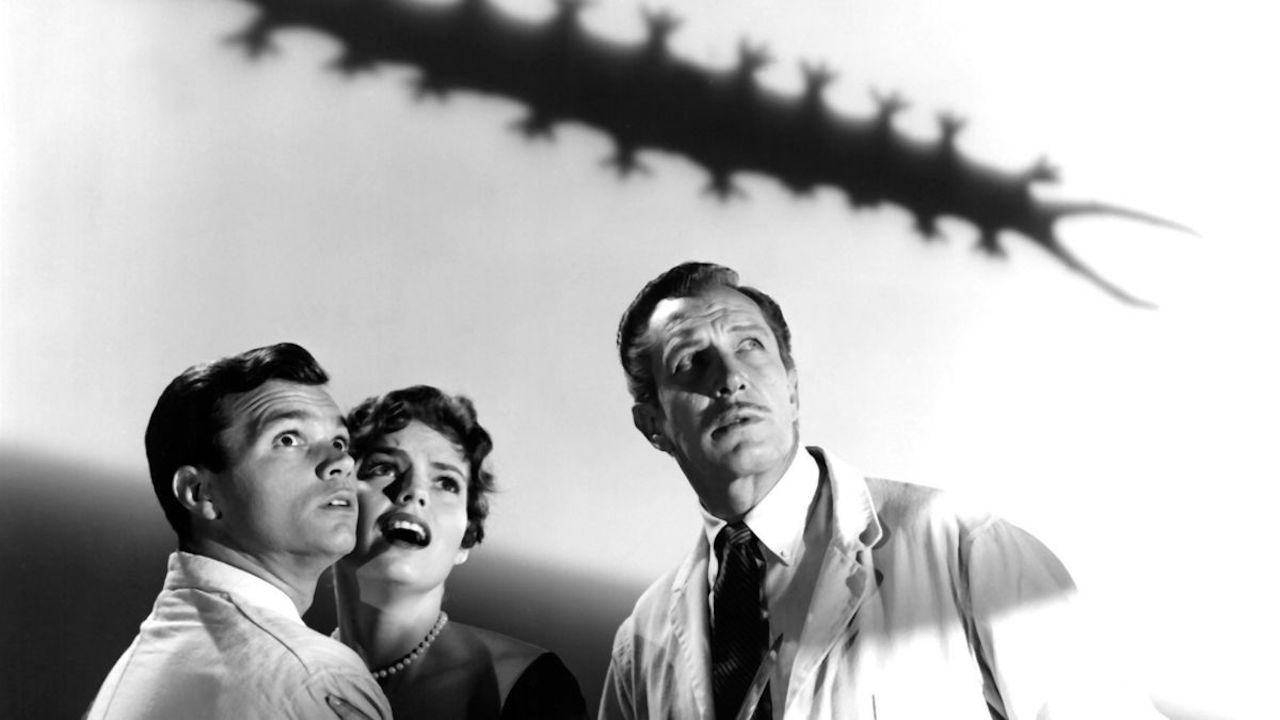 TRASH OR TREASURE? THE TINGLER at Genesis Cinema (Weds 15 February 2023)!
150
150 people viewed this event.
"THE TINGLER – WHEN THE SCREEN SCREAMS YOU'll SCREAM TOO… IF YOU VALUE YOUR LIFE!"
Directed by William Castle
Starring Vincent Price, Judith Evelyn, Darryl Hickman
1959 | 82mins | USA | 15
TRASH OR TREASURE? Resurrecting "The Worst Films of All Time"
Vincent Price stars as a scientist who believes screaming releases tensions that would otherwise kill people. When a deaf cinema manager dies, Price discovers that the cause was a parasite that attaches itself to a person's spinal cord and can only be killed if the victim screams…
Producer, writer, director, promoter and all-round B-movie legend William Castle embodies the lost art of going to the cinema. Throughout the 1950s and 60s Castle promoted his films with a series of gimmicks that included skeletons appearing on zipwires above the audience for HOUSE ON HAUNTED HILL (1959) and insuring Hercules, the giant cockroach we saw in last season's BAR TRASH title, BUG! (1975), for $1million before taking 'him' on a roadshow tour of the US…
THE TINGLER featured in The Golden Turkey Awards as Winner of "The Most Inane and Unwelcome 'Technical Advance' in Hollywood History" Award for 'Percepto!'. For this gimmick, Castle attached vibrating buzzers to the bottom of some cinema seats and set them off during a relevant sequence in the film. Theatre-goers – initially unaware of this innovation – were encouraged to "scream, scream for your lives" if they felt 'the tingler' buzzing near them…
BAR TRASH films are served with themed drinks, introductions, intermissions, prize giveaways and subtitles (where possible!). Tickets from £3. BOOKING NOW!