Registrations have closed.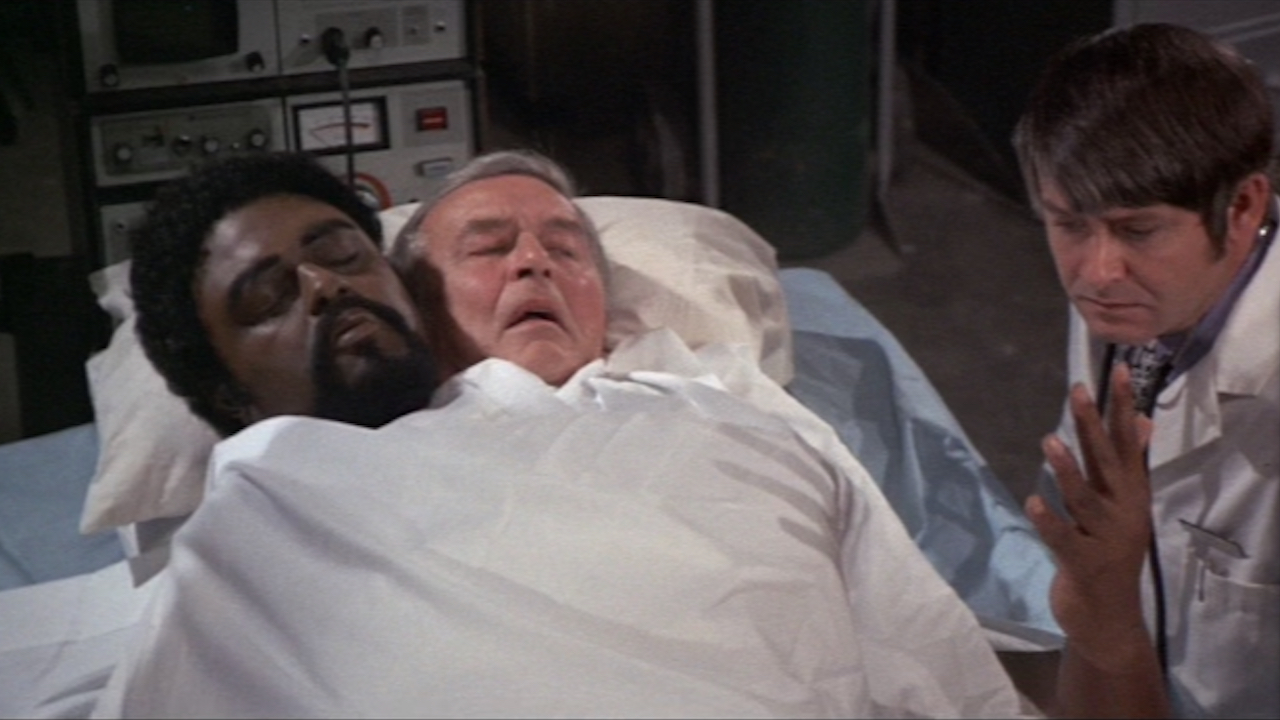 TRASH OR TREASURE? THE THING WITH TWO HEADS at Genesis Cinema (Weds 22 February 2023)!
159
159 people viewed this event.
THE THING WITH TWO HEADS – "THEY SHARE THE SAME BODY… BUT HATE EACH OTHER'S GUTS!"
Directed by Lee Frost
Starring Roosevelt "Rosey" Grier, Ray Milland, Don Marshall
1972 | 91mins | USA | 18
TRASH OR TREASURE? Resurrecting "The Worst Films of All Time"
Doctors are forced to transplant the head of a dying, racist surgeon (Ray Milland) onto the body of a Black death row inmate (Roosevelt "Rosey" Grier).
A classic slice of blaxploitation cinema from American International Pictures, THE THING WITH TWO HEADS features Welsh screen actor Ray Milland and ex-pro American footballer, Rosey Grier. 
Before CGI or complex prosthetics were possible, the film took a more direct approach, sandwiching the two performers together for the majority of their surgically-induced screen time. You won't believe your eyes but please be warned: this film contains scenes of racial intolerance (even though we know whose side we're on…) and will screen without subtitles.
THE THING WITH TWO HEADS featured in The Golden Turkey Awards as Winner of "The Worst Two-Headed Transplant Movie Ever Made" Award. But how bad is it…? Join Token Homo and help him decide with our new 'trash or treasure' polling cards.
BAR TRASH films are served with themed drinks, introductions, intermissions, prize giveaways and subtitles (where possible!). Tickets from £3. BOOKING NOW!