Registrations have closed.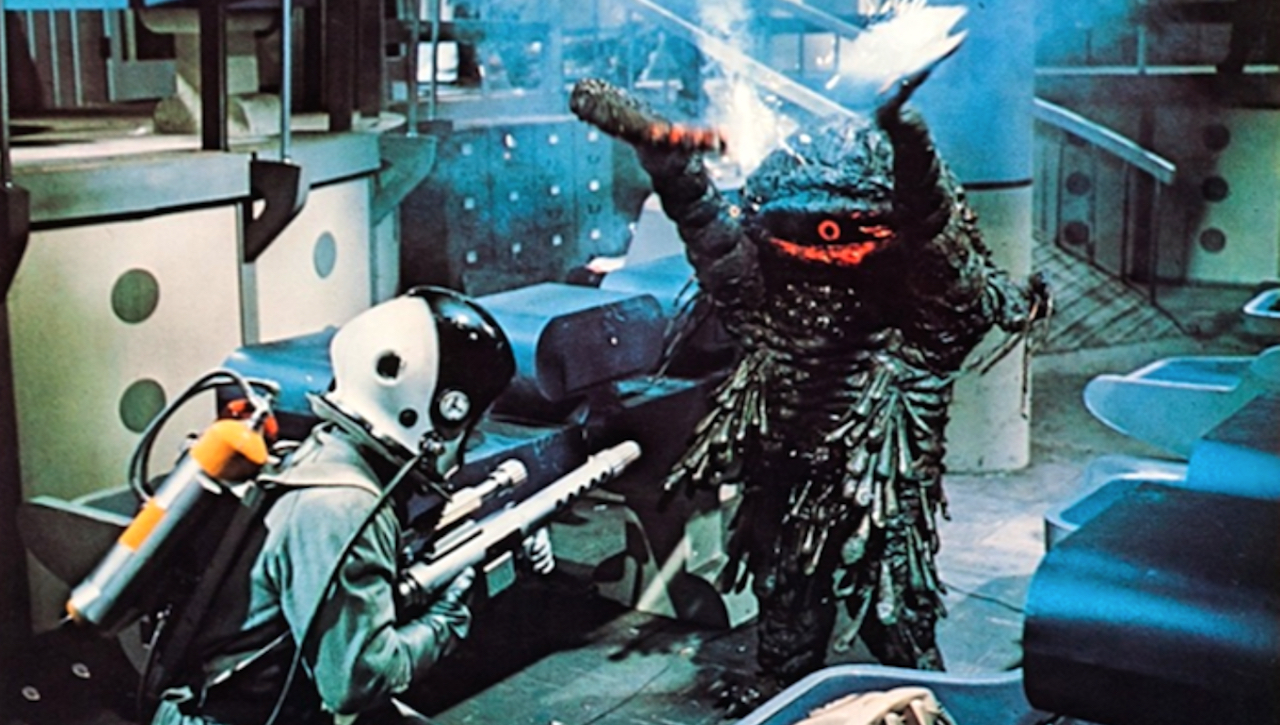 TRASH OR TREASURE? Season Launch + THE GREEN SLIME at Genesis Cinema (Weds 18 January 2023)!
236
236 people viewed this event.
"The Green Slime Are Coming!"
THE GREEN SLIME
Directed by Kinji Fukasaku
Starring Robert Horton, Luciana Paluzzi, Richard Jaeckel
1968 | 90mins | Japan | 18
Come to the season launch of TRASH OR TREASURE?, TOKEN HOMO's review of the "worst films of all time" as featured in The Golden Turkey Awards by Harry and Michael Medved (1980). At this special opening event, TOKEN HOMO will reveal the full season lineup and he'll be screening 1968 Japanese sci-fi catastrophe, THE GREEN SLIME!
THE GREEN SLIME is about what happens when, after a perilous mission to a huge asteroid, a crew returns to its space station unaware that a bit of space ooze has clung to a crewmember's uniform… The green goop grows – into murderous tentacled monsters!
Shot in Japan by a Japanese director – Kinji Fukasaku – and film crew, THE GREEN SLIME has a non-Japanese cast featuring Robert Horton, Richard Jaeckel (who we last saw in GRIZZLY) and Luciana Paluzzi. The film was listed in The Golden Turkey Awards A-Z, a compendium of "the worst films of all time" nominated by the general public (receiving 15+ votes from roughly 3,000 ballots…). But how bad is it…? Join Token Homo and help him decide with our new 'trash or treasure' polling cards.
BAR TRASH films are served with themed drinks, introductions, intermissions, prize giveaways and subtitles (where possible!). Tickets from £3. BOOKING NOW!