Registrations have closed.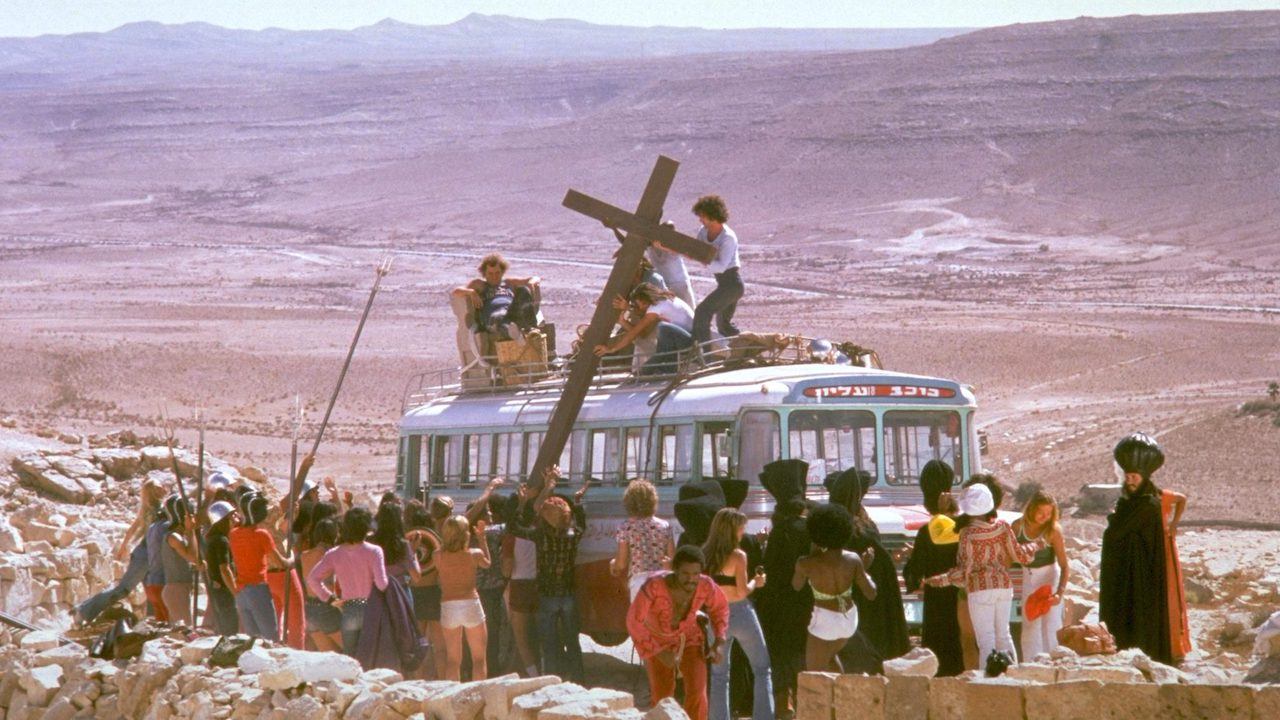 TRASH OR TREASURE? JESUS CHRIST SUPERSTAR Sing-along at Genesis Cinema (Weds 15 March 2023)!
144
144 people viewed this event.
JESUS CHRIST SUPERSTAR – Sing-along! "and now the film…"
Directed by Norman Jewison
Starring Ted Neeley, Carl Anderson, Yvonne Elliman
1973 | 106mins | USA | Event 18+
TRASH OR TREASURE? Resurrecting "The Worst Films of All Time"
We are stupidly proud to present our first ever BAR TRASH sing-along! Order yourself a drink or two and join co-host James Hayes (aka Jimmy Haze) in song as we raise the roof with I Don't Know How To Love Him, Could We Start Again Please, and King Herod's Song (with onscreen subtitles to keep you on track!).
A musical interpretation of the last seven days of Christ presented by a group of young travelling entertainers during a bus stop in the Israeli desert.
The film that might have starred Mick Jagger, David Cassidy – or even John Lennon! – ended up casting a relative unknown – Ted Neeley – in the most famous role of all time. Contemporary critics weren't kind… As Paul D. Zimmerman observed in Newsweek, Neeley's performance as "Jesus often recalls Charles Manson".
But Neeley isn't the only curious thing in this adaptation of the successful stage musical; its hopped-up "let's do the show right here kids!" aesthetic, leather gear (!) and battle tanks (!!) all add to the mix. Newsweek went on to denounce the film as "one of the true fiascos of modern cinema".
JESUS CHRIST SUPERSTAR featured in The Golden Turkey Awards because Ted Neeley won "The Worst Performance by an Actor as Jesus Christ" award. But how bad was he…? Join Token Homo and help him decide with our new 'trash or treasure' polling cards.
BAR TRASH films are served with themed drinks, introductions, intermissions, prize giveaways and subtitles (where possible!). Tickets from £3. BOOKING NOW!