Registrations have closed.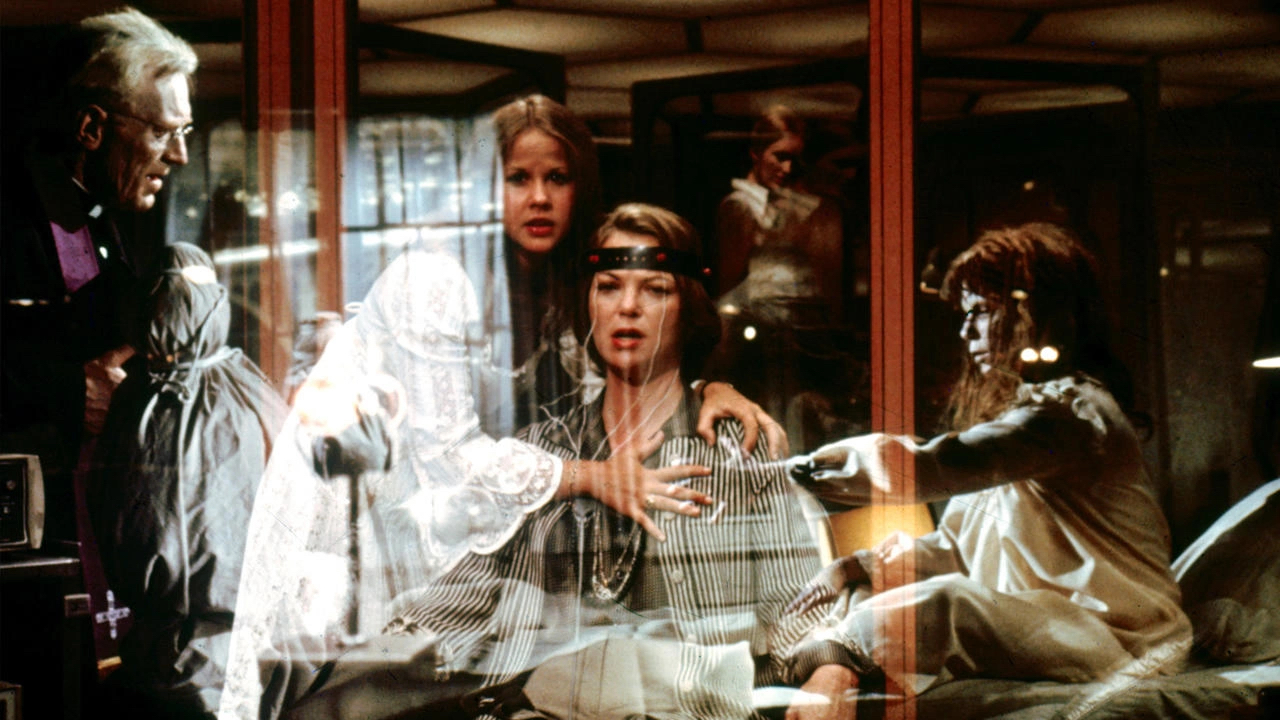 TRASH OR TREASURE? EXORCIST II: THE HERETIC at Genesis Cinema (Weds 22 March 2023)!
135
135 people viewed this event.
EXORCIST II: THE HERETIC "IT'S FOUR YEARS LATER… WHAT DOES SHE REMEMBER?"
Directed by John Boorman
Starring Richard Burton, Linda Blair, Louise Fletcher
1977 | 117mins | USA | Event 18+
TRASH OR TREASURE? Resurrecting "The Worst Films of All Time"
BAR TRASH goes to the movies! Please note for this special event, BAR TRASH will take place in Genesis Cinema's Studio 4. EXORCIST II will be presented with an introduction but without an intermission.
A teenage girl (Linda Blair) once possessed by a demon finds that it still lurks within her. Meanwhile, a priest (Richard Burton) investigates the death of the girl's exorcist.
Given the phenomenal worldwide success of William Friedkin's THE EXORCIST (1973), a sequel should have been a sure-fire smash…
However… Warner Bros. gave the project to maverick British director John Boorman (DELIVERANCE, ZARDOZ) who didn't like the original or care much for horror movies in general… His EXORCIST II: THE HERETIC remains a truly unique creation, retaining Linda Blair as poor Regan MacNeil but taking spell-bindingly curious new directions in tone and storytelling.
In the battle against Pazuzu, we fly with the demon, feel the African landscape vibrate and get engulfed in the terror of swarming locusts… But despite initial box office success, the film swiftly bombed due to poor word of mouth. An extensively re-edited version was rushed back into cinemas only to be nicknamed 'EXORCIST III' by dismissive critics. A true sequel would have to wait until William Peter Blatty's 1990 franchise reboot (which ignored its predecessor entirely…).
EXORCIST II featured in The Golden Turkey Awards in two categories. Firstly, iconic screen actor Richard Burton won "The Worst Actor of All Time" award. Then, EXORCIST II was voted first runner-up in the readers' poll for "The Worst Film of All Time" (we'll screen the poll winner in the TRASH OR TREASURE? season finale on 29 March). But how 'bad' is it…? See this notorious celluloid oddity with Token Homo then have your say with our 'trash or treasure' polling cards.
'BAR TRASH goes to the movies!' titles are served with themed drinks, introductions and prize giveaways. Tickets from £3. BOOKING NOW!