Registrations have closed.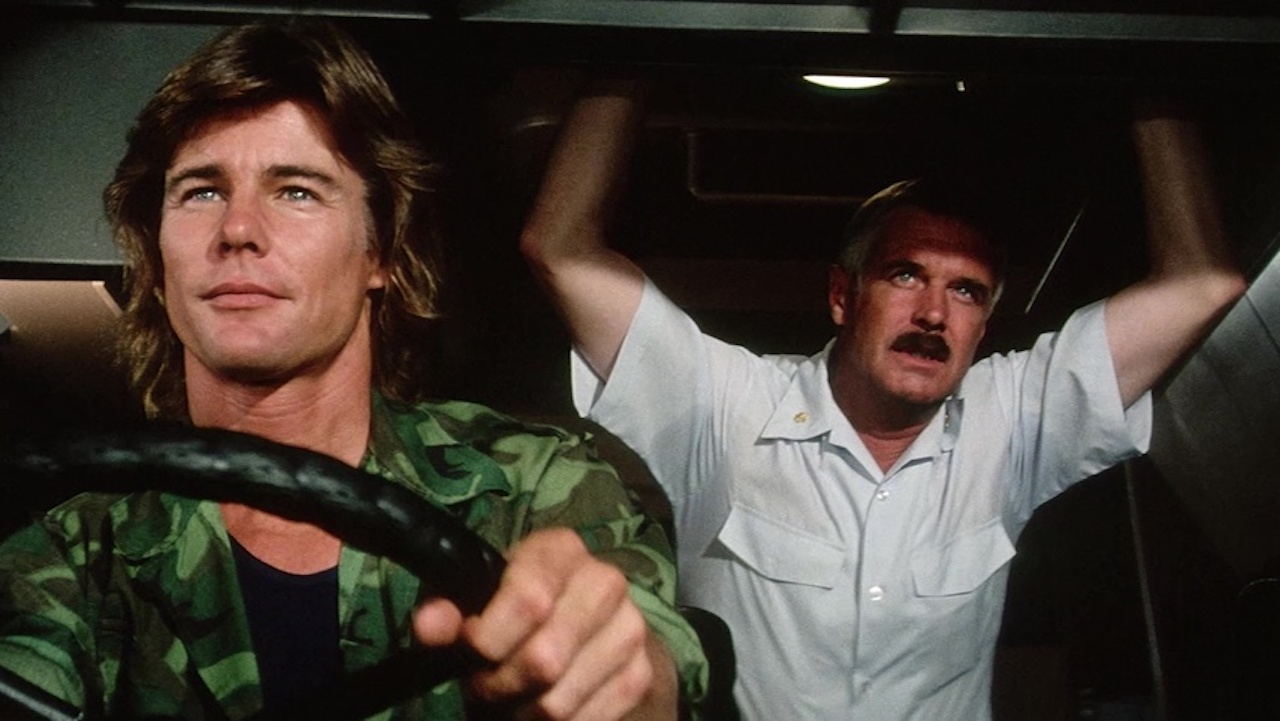 TRASH OR TREASURE? DAMNATION ALLEY at Genesis Cinema (Weds 01 February 2023)!
155
155 people viewed this event.
"YOU'VE SEEN GREAT ADVENTURES. YOU ARE ABOUT TO LIVE ONE"
DAMNATION ALLEY
Directed by Jack Smight
Starring Jan-Michael Vincent, George Peppard, Dominique Sanda
1977 | 91mins | USA | 12
TRASH OR TREASURE? Resurrecting "The Worst Films of All Time"
In a post-apocalyptic world, a group of survivors travel to find other settlements in huge custom-designed all-terrain amphibious vehicles, the Landmasters. Their journey is beset by giant insects, violent storms and crazed survivalists, making for some hair-raising escapes!
Produced by 20th Century Fox in the same year as STAR WARS, DAMNATION ALLEY's post-production budget was re-directed to underpin George Lucas' struggling effort… When STAR WARS made it to theatres first – and was a massive hit! – DAMNATION ALLEY was significantly re-edited, focussing attention on its hobbled SFX. Despite a few engagements being presented in Sound 360 – a high-impact surround-sound process – the film sadly tanked at the box office…
DAMNATION ALLEY was listed in The Golden Turkey Awards A-Z, a compendium of "the worst films of all time" nominated by the general public (receiving 15+ votes from roughly 3,000 ballots…). But how bad is it…? Join Token Homo and help him decide with our new 'trash or treasure' polling cards.
BAR TRASH films are served with themed drinks, introductions, intermissions, prize giveaways and subtitles (where possible!). Tickets from £3. BOOKING NOW!