Registrations have closed.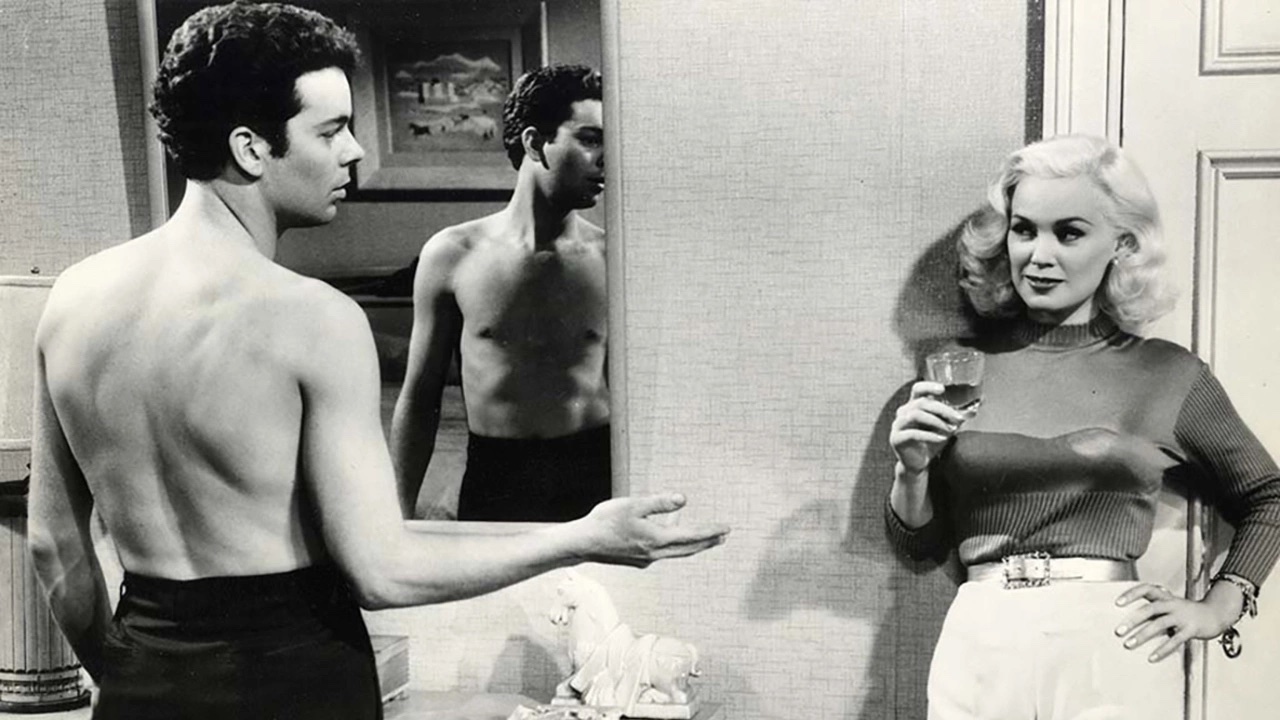 BAR TRASH does Brunch! HIGH SCHOOL CONFIDENTIAL! at Rule Zero (Sunday 26 March 2023)
174
174 people viewed this event.
HIGH SCHOOL CONFIDENTIAL! – "Behind these 'nice' school walls… A TEACHER'S NIGHTMARE! A TEEN-AGE JUNGLE!"
Directed by Jack Arnold
Starring Russ Tamblyn, Jan Sterling, John Drew Barrymore, Mamie Van Doren, Diane Jergens
1958 | 85mins | USA | Event 18+
Russ Tamblyn (WEST SIDE STORY) stars as Tony, a troubled street kid sent to live with his Aunt (Mamie Van Doren, VOYAGE TO THE PLANET OF PREHISTORIC WOMEN). After enrolling in high school, he quickly becomes wrapped up in the local drug scene.
Token Homo's view: Jack Arnold was one of the 1950's great sci-fi directors, giving the world indelible classics like CREATURE FROM THE BLACK LAGOON (1954), TARANTULA (1955) and IT CAME FROM OUTER SPACE (1953). Here, he turns his attention to another kind of alien entirely, the American teenager… HIGH SCHOOL CONFIDENTIAL! is a classic example of the 'juvenile delinquency' and 'drugs cautionary' exploitation sub-genres that drew curious crowds to the cinema from the 1920s to the 1950s. The film features legendary rock 'n' roller Jerry Lee Lewis, Mamie Van Doren as a highly inappropriate Aunt, plenty of illicit drugs, nihilistic beat poetry, and even a 50s youth slang explainer. Remember kids, just say 'no'!
BAR TRASH does Brunch! Films are served with themed drinks, introductions, intermissions, prize giveaways and subtitles (where possible!). Film £3 / Film + Bottomless Prosecco £25. Full brunch and bar menu available at your table from the Rule Zero kitchen (billed separately). BOOKING NOW!
How does it work? Doors open at 11:00am, intro starts at 11:30, food and film served by 12:00(ish).
Find out what else is screening at BAR TRASH this season.