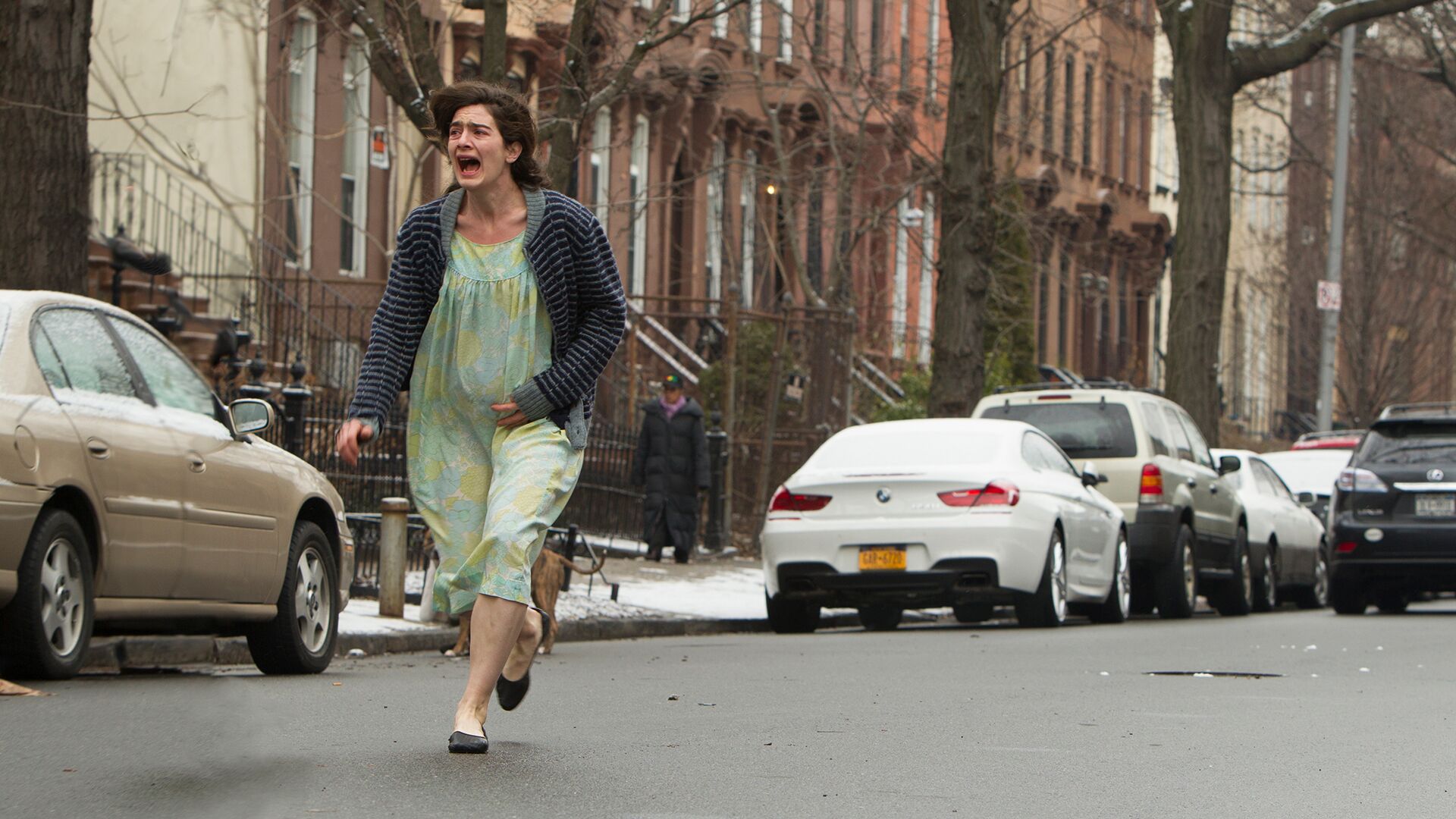 Last Frame Club x Token Homo continue our Q-RATED! Queer Horror Nights launch season with Stewart Thorndike's LYLE (2014) + Short Film & Intro at Genesis Cinema (Wednesday 14 September 2022).
LYLE dir Stewart Thorndike, 2014 + Short Film & Intro
Wednesday 14 September 2022 // 18:30 // Genesis Cinema // London E1 4UJ
Join your horror hosts in the venue bar afterwards for a social
Tickets: £8.00 // BOOKING NOW!
"A mother should protect her child…"
Queer Horror Nights is thrilled to present LYLE (2014) by Stewart Thorndike. Sometimes referred to as a 'lesbian Rosmary's Baby', Thorndike's LYLE is a tale of pregnancy, motherhood, grief and isolation. With an incredibly powerful performance from Gaby Hoffman, LYLE tells the story of a New York couple who tragically lose their young child in a devastating accident whilst expecting their second baby. Grief and despair quickly turn into paranoia as Leah (Hoffman) suspects the neighbours are up to something sinister.
A short horror film will screen before LYLE.
"Stewart Thorndike emerges as a director to watch with this unsettling, queered up version of Rosemary's Baby"

Trace Thurman at Horror Queers
"Stewart Thorndike distills the primal fears of pregnancy, motherhood, betrayal, and New York real estate(!!) into a potent film that somehow manages to be both very funny and a furious catharsis"

Susanna Locascio at Hammer to Nail
LYLE will be presented with an introduction by your horror host, TOKEN HOMO, and you're invited to linger in the venue bar afterwards for a social.
Programme supported by Film Hub London, managed by Film London. Proud to be a partner of the BFI Film Audience Network, funded by the National Lottery.
Starring: Gaby Hoffman, Ingrid Jungerman 
Director: Stewart Thorndike