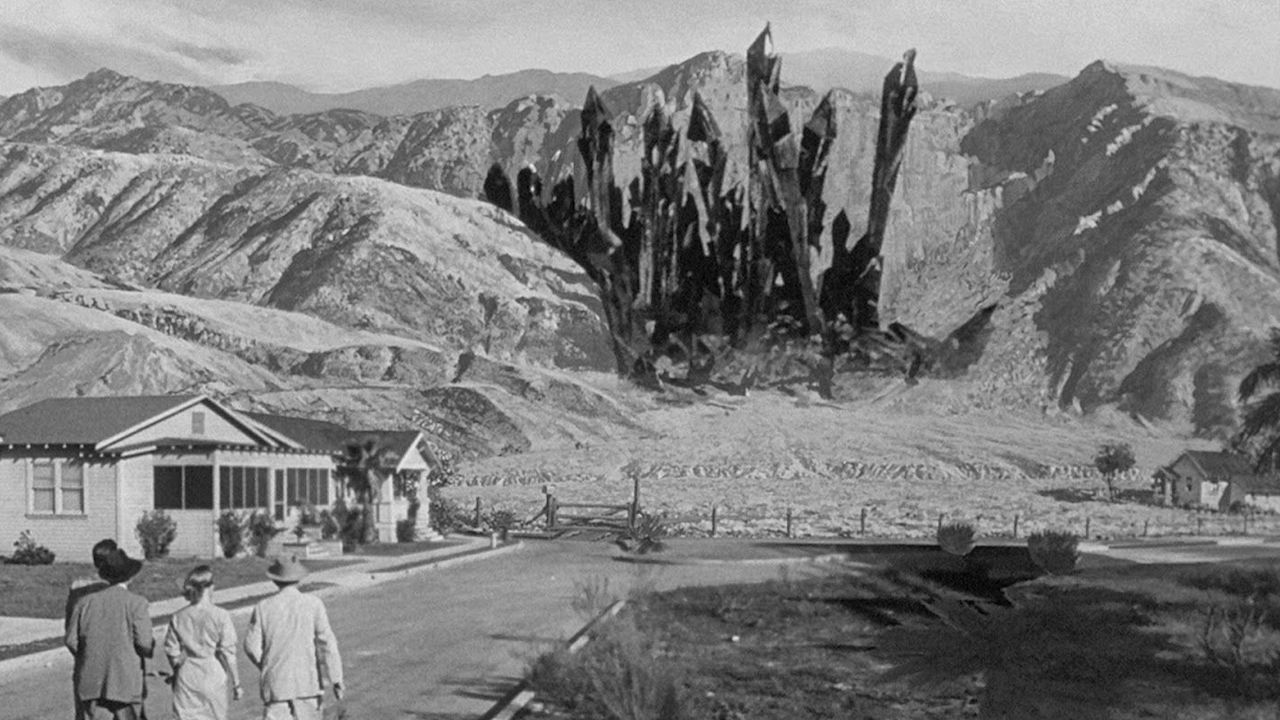 MONSTER MAYHEM! – Bar Trash 1st Birthday + THE MONOLITH MONSTERS at Genesis Cinema (Weds 14 June 2023)
36
36 people viewed this event.
MONSTER MAYHEM! – Bar Trash 1st Birthday + THE MONOLITH MONSTERS
Directed by John Sherwood
Starring Grant Williams, Lola Albright, Les Tremayne
1957 | 77mins | USA | Event: 18+
"MAMMOTH SKYSCRAPERS OF STONE THUNDERING ACROSS THE EARTH!"
Rocks from a meteor grow from contact with water and threaten a sleepy Southwestern desert community.
Token Homo celebrates the first birthday of Bar Trash with a personal favourite that deliberately throws a spanner in the works… Rather than the usual kaijūfilm with a giant ape, dinosaur or blob running amok, THE MONOLITH MONSTERS features killer rocks from outer space… And despite the implied terror of the tagline, they don't actually move…
"The best part of this film is the sheer inventiveness of the underlying premise." (Mike Tooney, Mystery*File)
THE MONOLITH MONSTERS is a prime example of why Bar Trash was created: to show films that aren't being screened elsewhere but still have a lot to offer. Easily dismissed as ridiculous, but assembled with real craft and a compelling commitment to task, this is one less-familiar title that Token Homo's really excited to share:
"I hope you'll join me for some cult cinema and strong drinks as we celebrate our first Bar Trash birthday. Taking us right back to where we started is an unusual and mostly overlooked 1950s B&W creature feature, and this one totally rocks! See you there…?"
BAR TRASH is a celebration of cult and curious cinema, hosted by Token Homo. All films screen with introductions, intermissions, prize giveaways, themed drinks and subtitles/captions (where possible!). Tickets from £3.