Registrations have closed.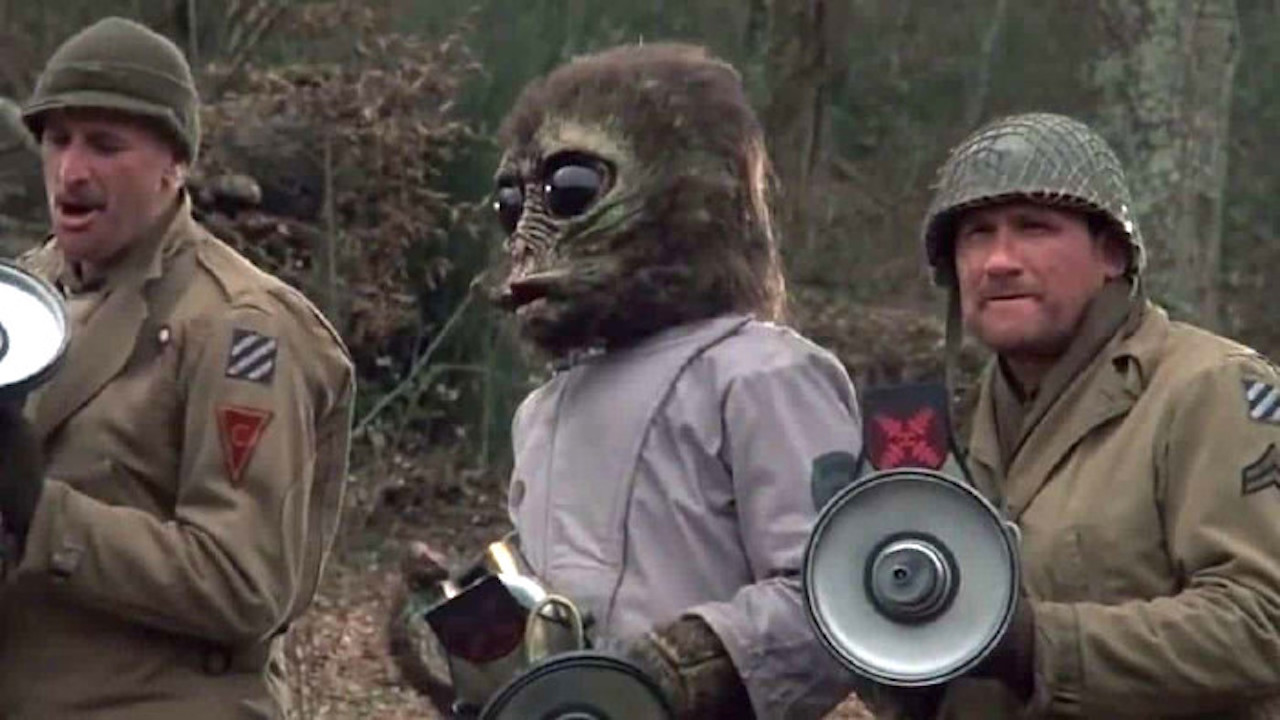 BAR TRASH does Brunch! ZONE TROOPERS at Rule Zero (Sunday 30 April 2023)
156
156 people viewed this event.
ZONE TROOPERS — "THEY TAKE WAR TO A NEW DIMENSION"
Directed by Danny Bilson
Starring Tim Thomerson, Timothy Van Patten, Art LaFleur
1985 | 86mins | USA | Event 18+
When a World War II American military patrol gets lost behind enemy lines in Italy and stumbles upon a crashed alien spacecraft, they quickly come to realise they must join forces with the extra-terrestrials if they are to defeat the Nazis who are hell-bent on using the alien technology to win the war.
Token Homo's view: Indie U.S. production company Empire International Pictures (aka Empire Entertainment) was a real family affair. Founder Charles Band appointed his dad, Albert – an experienced director/producer (ZOLTAN… HOUND OF DRACULA) – as head of production and recruited his brother, Richard (GHOULIES), to write several film scores. Beloved Empire titles include TRANCERS (1984), RE-ANIMATOR (1985) and ROBOT JOX (1990). ZONE TROOPERS comes from the period of 'peak Empire' before the studio's eventual financial collapse in the late 80s which led Charles Band to launch Full Moon Entertainment, a company he still runs today (home of the PUPPET MASTER franchise). Plugging yourself into this "daft" little number will put an instant smile on your face, making it another pitch-perfect slice of Sunday cinema.
BAR TRASH films are served with themed drinks, introductions, intermissions, prize giveaways and subtitles (where possible!). Film £1 / Film + Bottomless Prosecco £25. Full brunch menu available at your table from the Rule Zero kitchen (billed separately). BOOKING NOW!
How does it work? Doors open at 12pm, intro starts at 12:30pm, food and film served by 1pm (ish).
Find out what else is screening at BAR TRASH this season.