Registrations have closed.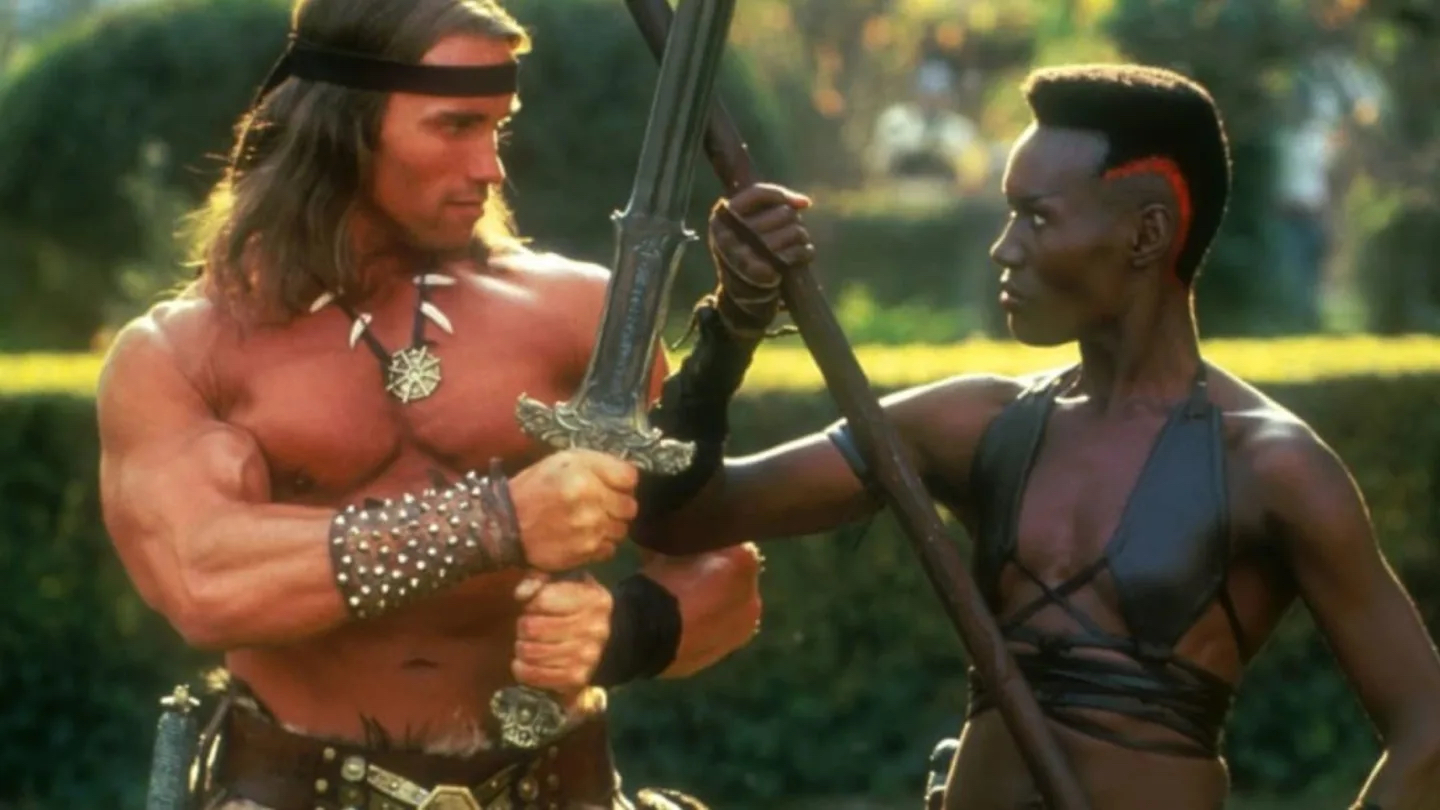 BAR TRASH does Brunch! CONAN THE DESTROYER at Rule Zero (Sunday 26 February 2023)
146
146 people viewed this event.
CONAN THE DESTROYER – "THE MOST POWERFUL LEGEND OF ALL RETURNS"
Directed by Richard Fleischer
Starring Arnold Schwarzenegger, Grace Jones, Olivia d'Abo, Wilt Chamberlain, Sarah Douglas, Mako
1984 | 101mins | USA & Mexico | Event 18+
In his second thrilling cinematic adventure, the mighty warrior Conan (Arnold Schwarzenegger) is tricked into working for the scheming Queen Taramis (Sarah Douglas). Along with finding a mystical horn, Conan and his allies, including fierce fighter, Zula (Grace Jones), and wisecracking sorcerer, Akiro (Mako), must protect the beautiful young Princess Jehnna (Olivia d'Abo). With deception and danger at every turn, Conan has to use all of his power to defeat the evil foes that stand in his way.
Token Homo's view: Director Richard Fleischer was responsible for a series of spectacular sci-fi, action and adventure films over a long career that started in the 1940s and ran through until the end of the 80s. Treasured titles include 20,000 LEAGUES UNDER THE SEA (1954), FANTASTIC VOYAGE (1966) and SOYLENT GREEN (1973). I've chosen his rip-roaring CONAN sequel for its perfect Sunday cinema vibes, from a drunk barbarian, to a battling Grace Jones, wrestling legend Pat Roach in a mirror maze, and the final climax with rubbery demon god Dagoth (created by Italian SFX maestro Carlo Rambaldi, the (god)father of E.T.).
BAR TRASH films are served with themed drinks, introductions, intermissions, prize giveaways and subtitles (where possible!). Film £3 / Film + Bottomless Prosecco £25. Full brunch menu available at your table from the Rule Zero kitchen (billed separately). BOOKING NOW!
How does it work? Doors open at 11:00am, intro starts at 11:30, food served and film starts by 12:00(ish).
Find out what else is screening at BAR TRASH this season.