Mixtape 1: BEARS OF HORROR
MIXTAPE #1: After overdosing on David DeCoteau's shaved-smooth twinks, jocks & hunks, TOKEN HOMO felt the need to indulge in some more hirsute horrors… This mixtape embraces the bears of horror cinema, both human, animal & mutant….
Check back for updates!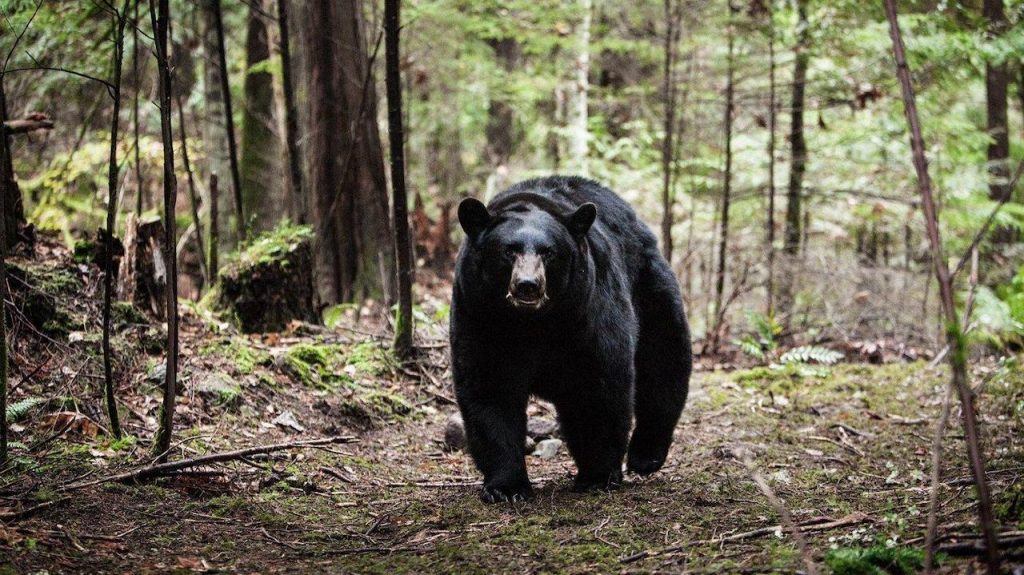 BACKCOUNTRY (d. Adam MacDonald, 2014 / Canada)
Adam MacDonald's film fits squarely into the survival sub-genre where a young straight white couple (for it is usually thus…) gets into trouble in the wilderness and then gets attacked by a beast. The aggressor could be a shark, a 'gator or, as is the case here, a black bear in search of a buffet. Despite an overly long setup (it's entirely impossible to watch these kinds of movies without losing your patience…), the film comes into its own when it matters.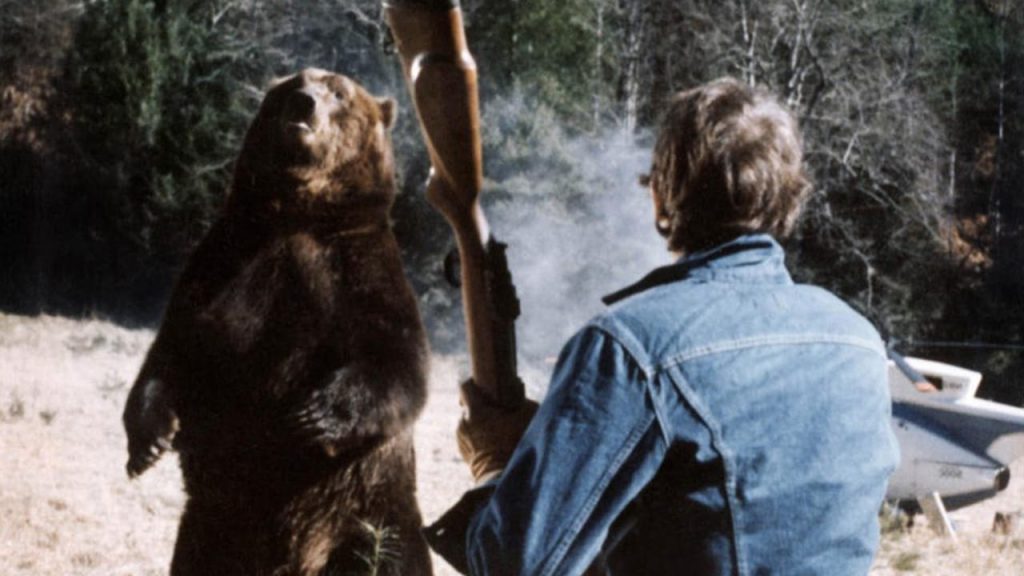 GRIZZLY (d. William Girdler, 1976 / USA)
The supposedly enormous (but not really…) maneater of the title never terrifies but does deliver some shocking kills: what happens to little Bobby will make you jump out of your fur ("Is he alive?" / "Part of him is…"). Imagine JAWS on land, replacing Spielberg's unruly artificial shark with a big bear onesie for closeups, & you get the idea.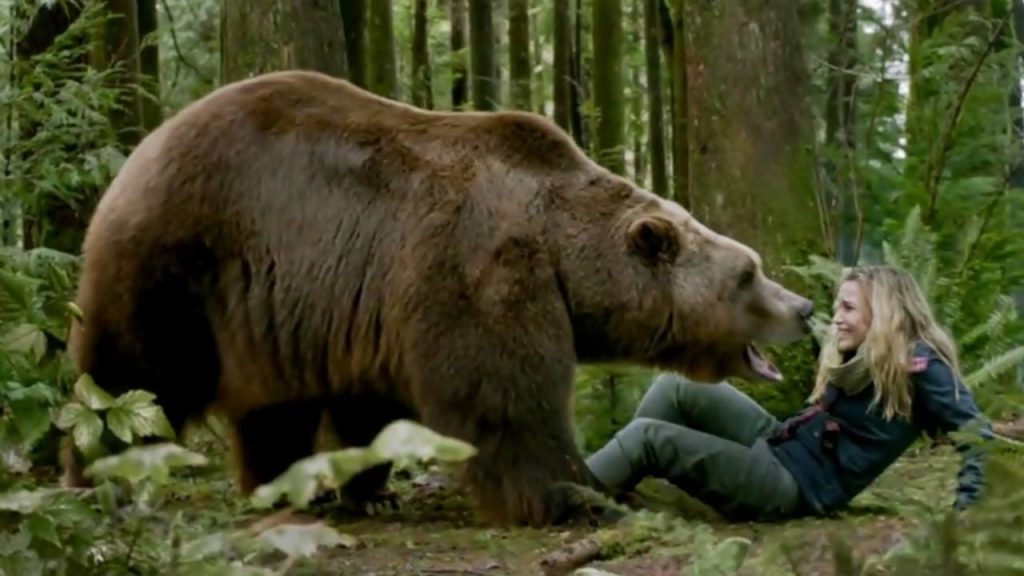 INTO THE GRIZZLY MAZE (d. David Hackl, 2015 / USA)
David Hackl's casting clusterfuck of a bear hunt comes completely undone with some appalling CGI in its closing stages. That's not to say it's an entirely terrible ride, just that too many of the creative decisions lose their way in the woods.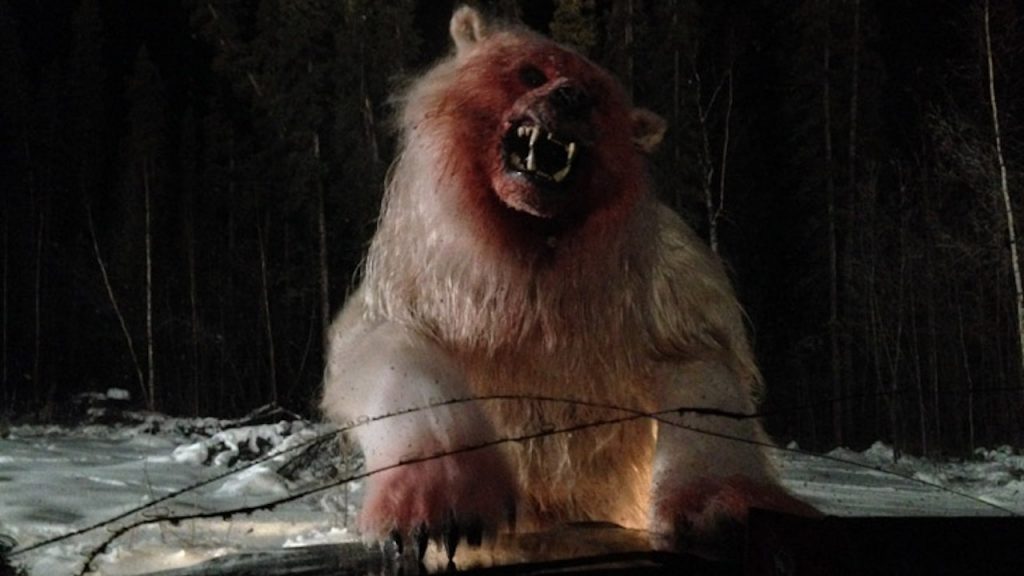 MANEATER aka Unnatural (d. Hank Braxtan, 2015 / USA)
The classic bear bait & switch. Just when you think you're getting a giant mythical polar bear saga, you end up with a giant marauding hybrid polar bear/wolf saga, where corrupt scientists' sinister efforts to 'improve' endangered species appear to be backfiring.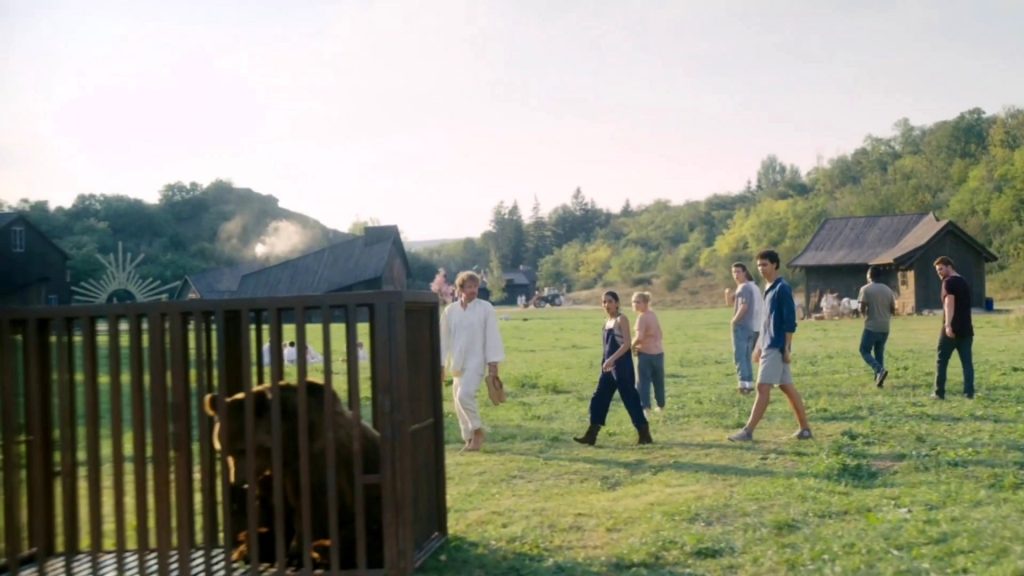 MIDSOMMAR (d. Ari Aster, 2019 / USA & Sweden)
More of terrifying family-style BBQ experience than a full-blown animal encounter, but the poor critter in Ari Aster's followup to HEREDITARY simply can't be forgotten. For bear chasers with developing soft vore fetishes.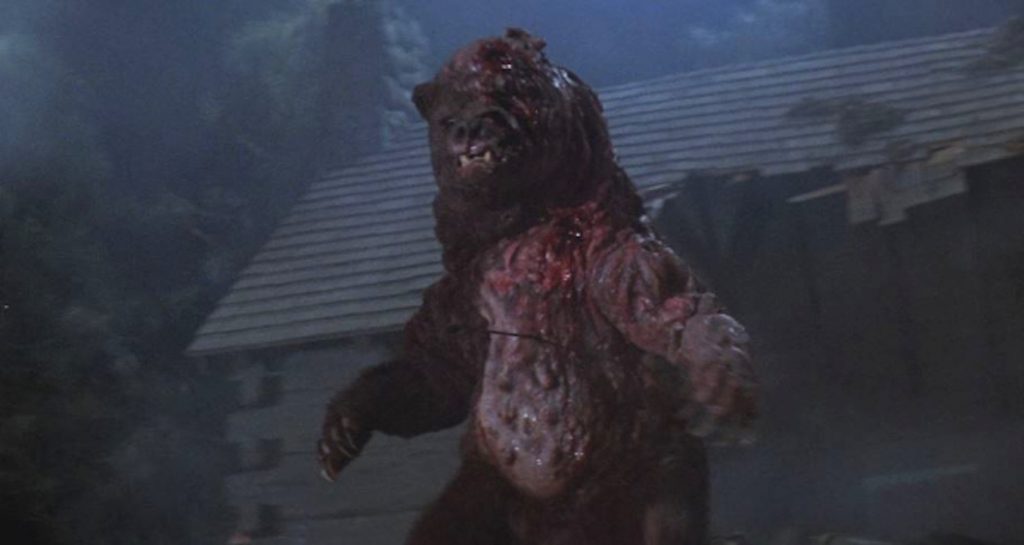 PROPHECY (d. John Frankenheimer, 1979 / USA)
PROPHECY is one of those films you're told will be terrible, its much discussed inadequacies travelling far before it, like heralds of a monstrous apocalypse (the cast, the eco-horror plot, the beast!). But if being queer allows you one thing, it's the chance to see the world from a different angle &, when I finally caught up with this film, I fucking loved it. > Full review coming soon.