I'm a queer horror blogger & co-host of #QueerHorrorNights with my friends at Last Frame Film Club (new events coming to London in 2022!).
This is where I write about my misadventures cruising the darkness for queer, cult & curious horror cinema.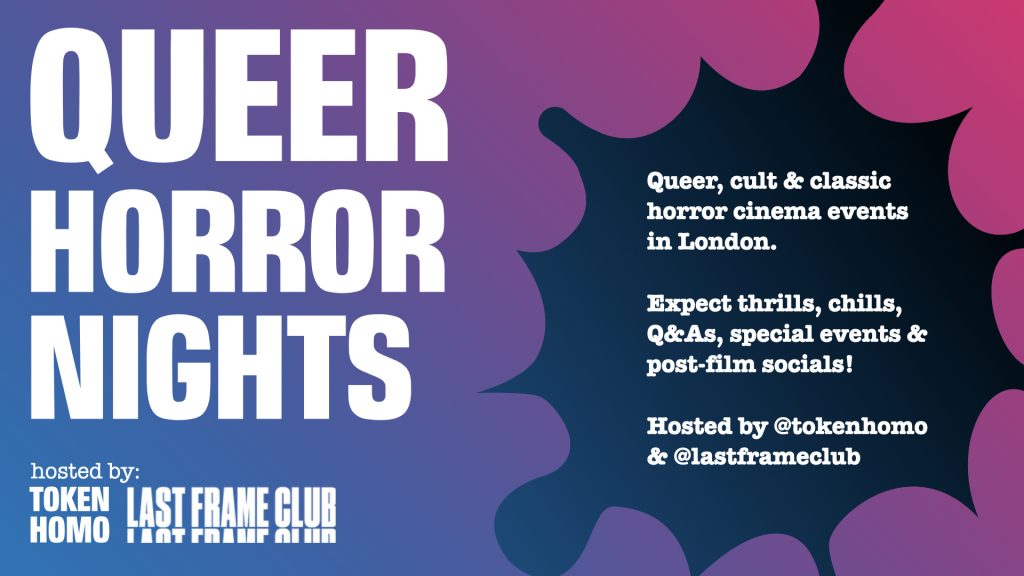 SIGN UP!
Sign up for our newsletter, be first in line for news about Queer Horror Nights, get ticket offers & enjoy some old-fashioned gory giveaways!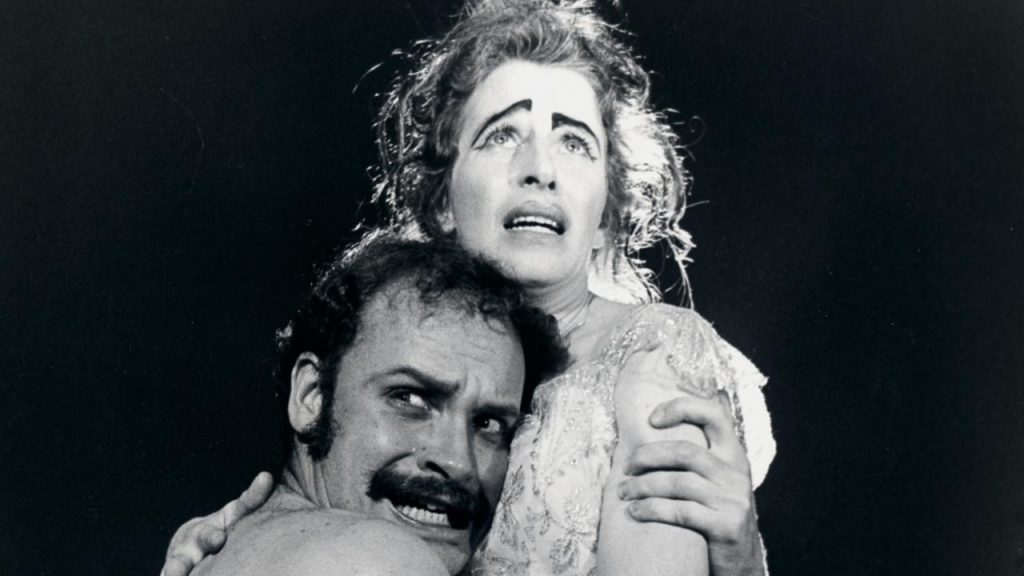 INSTAGRAM
For general chat, info & updates.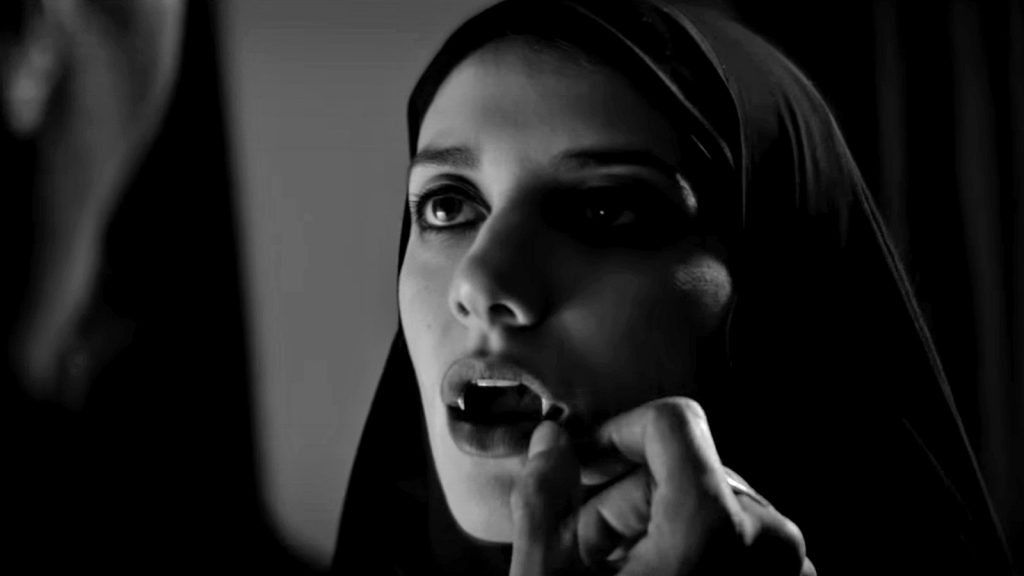 EMAIL
TOKEN HOMO is a RADIANT CIRCUS sideshow project, so please email me there:
barker@radiantcircus.com
TOKEN HOMO is a RADIANT CIRCUS sideshow project & re-posts some of the horror content from that site.
Horror movies made me queer. Well, not quite… but they sure helped! My love affair with the genre cemented young with an illicit purchase of 3 classics from a VHS rental library fire sale – EXORCIST, TEXAS CHAIN SAW, and EVIL DEAD.
Owning these unapologetic films was my first act of rebellion.
Genre luminary Kim Newman said something – when guesting on the Evolution of Horror podcast about the history of horror – that, for me, captures the wider appeal of the genre to queer audiences:
"It's a genre that was named by its enemies… It was called 'horror' by people who wanted to suppress it…"

Kim Newman.
Sound familiar? Watching badly-behaved genre movies has become my ritual of rebellion, a canary in the coal mine of "good taste" (2). As Blossom Lefcourt puts it when writing about the big-busted films of Doris Wishman:
"I believe the true reason I watch and enjoy Wishman is for the simple fact that I'm not supposed to. She is a private rebellion, ironically found within the realm of filmmaking that I am supposed to be rebelling against."

Blossom Lefcourt (3).
And it's this refusal to conform that keeps TOKEN HOMO lingering in the darkness…
What you will find here is a fascination with exploitation films unafraid to tread their own path, the DIY filmmakers who shot them, and the exhibitors who are bold enough to show them. My title was inspired by prolific queer auteur David DeCoteau's background in the American exploitation industry:
"I was sort of the 'token homo' in the business, & most of the day I'd be filming naked women and crashing cars."

David DeCoteau (4).
'Token homo' reminds me of the solitary queers seen on horror screens (be they 'the monster' or 'the best friend', or both…) and that moment when you feel like the only angry/horny/overlooked queer in the audience.
My writing is further inspired by Boyd McDonald's "unabashedly sexual and unapologetically political" film fandom (5), and Kim Newman's completist urge for the over-looked and under-appreciated (6). Carol J. Clover (7), Eric Schaefer (8), and Stephen Thrower's (9) seminal books are trusted longtime companions as I make my way through the darkness.
I look forward to finding you lurking in the horror aisle…
TOKEN HOMO x
READING (between the lines…)
Bruce Hainley quoted in "Cruising The Movies: A Sexual Guide To Oldies On TV", Boyd McDonald (1985/2015).
"Incredibly Strange Films", edited by V. Vale & Andrea Juno (1986).
"TITTY-LATION: On 'Double Agent 73'" by Blossom Lefcourt in "The Films Of Doris Wishman" edited by Peggy Awesh (2019).
David DeCoteau quoted in "Meet David DeCoteau, the King of Homoerotic On Demand Schlock" by Will Sloan, Flavorwire.com, 28 OCT 2014.
William E. Jones writing in "Cruising The Movies: A Sexual Guide To Oldies On TV", Boyd McDonald (1985/2015).
"Video Dungeon: The Collected Reviews", Kim Newman (2017).
"Men, Women & Chainsaws" by Carol J. Clover (1992/2015).
"BOLD! DARING! SHOCKING! TRUE! A History Of Exploitation Films, 1919-1959", Eric Schaefer (1999).
"Nightmare USA: The Untold Story Of The Exploitation Independents", Stephen Thrower (2007).
Cover Image: IMMORTAL KISS: QUEEN OF THE NIGHT (2012).